Community banks are a critical element in our regional economic growth formula
Community Banks Support the Businesses that Fuel the Region
Don't dismiss Northwest Indiana as a region of has-beens. The heyday of King Steel may be over (though steel is still a major pillar of the region's economy), but business is good in Northwest Indiana. Look past the remains of shuttered factories and see what's here and on the horizon – a beautiful diversity of entrepreneurs, innovators and business leaders with the vision and grit to usher Northwest Indiana forward into prosperity.
And, in a proud tradition that spans generations of taking care of their own in the community, the region's business landscape is made possible and profitable by its community banks.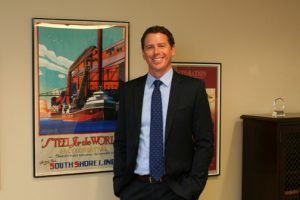 Northwest Indiana is a region defined by diversity, both in its people and its businesses. It has the second largest economy in the state and is tied into the Chicagoland area, which is the third largest economy in the country, according to Joe Rurode, director of economic development for the Northwest Indiana Forum. The Northwest Indiana Forum recruits and attracts businesses to the region, advocates for its members and assists with efforts to improve the quality of life in Northwest Indiana.
Rurode points out that there are a number of converging aspects which are unique to the region and difficult to duplicate, making Northwest Indiana a richly competitive business climate. He says, "We have a freshwater port, extensive highways, class-one rail lines, access to Lake Michigan, international airports and a number of people passing in and out of the area on a daily basis."
Yet, Rurode adds, the region has lost a lot of young talent over the last 20 years to Chicago and other parts of the country due to quality of life issues. Infrastructure projects such as the West Lake Corridor Project are combating this brain and talent drain by making the communities of Northwest Indiana more attractive places to live and do business.
"Whether it's corporate jobs or small business related opportunities, it's essential to make people want to live and work here," Rurode says. "That's the ground that Northwest Indiana has been catching up on."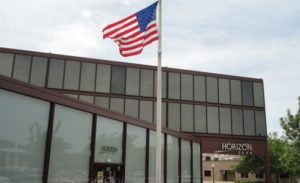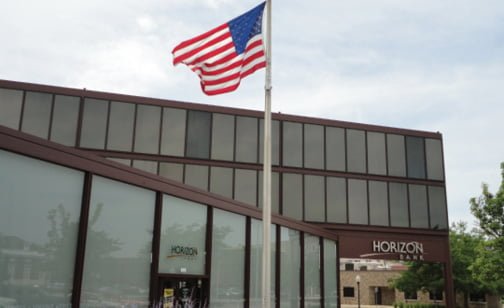 As in generations past, the people who live in Northwest Indiana dream in Northwest Indiana. "When you think about small businesses, they were started by people who likely didn't have a lot of money but they sure had big dreams," says Tom Edwards, president and chief credit officer of Horizon Bank, a community bank whose experienced, well-trained commercial lenders know the local markets.
Small businesses are vital to the health of Northwest Indiana, Edwards explains. "The largest employers in Northwest Indiana are hospitals and government, but when you add up all of the small businesses, their workforces greatly exceed those of the large employers."
Just as strong small businesses are vital to the health of local communities, strong community banks like Horizon Bank are the lifeline of local small businesses. "The primary function of community banks is to be capital providers for small businesses," Edwards says. He explains that it takes a while for small businesses to be self-sufficient, and to generate enough profits and working capital to not have to rely on banks. "Small businesses are too small to attract wealthy investors, so the small business owner really has to turn to the bank for that capital that they need," he says. "That's why banks are so critical."
As with other solidly dependable community banks, 1st Source Bank is in it for the long haul. 1st Source Bank has been doing business in Northwest Indiana since 1863. "We take pride in supporting the communities we serve," says Matt Vessely, 1st Source Bank regional president in Porter and La Porte Counties. "We're committed to providing outstanding service by listening to our customers, discerning their needs and offering straight talk with sound advice."
Because the bank's leaders and executives all live and play where they work, they're deeply involved in the communities they serve, which includes making charitable donations and providing a tremendous level of community leadership and volunteering, Vessely says. He explains that this involvement means that 1st Source understands its communities' unique financial needs, enabling them to offer effective solutions.
Many of 1st Source Bank's clients have been with the bank for generations, which provides a long-term perspective in how to best support client needs – as with the bank's highly-rated mobile banking apps – and a platform to manage risk. Roger Freeman, 1st Source Bank retail products manager, says community banks are themselves small businesses, which gives them unique insight into helping their small business clients thrive in the local economy.
"Small businesses want to do business with small businesses," Freeman says. "Our customers aren't just numbers."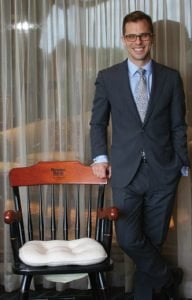 "Community banks are essential in supporting local community businesses," says Ben Bochnowski, CEO of Peoples Bank, named one of the top 200 community banks. Community banks, such as Peoples Bank, put credit in the local economy, provide economic stability and drive independence in the business community.
"We provide value for everybody–our investors, the customers we have, the community we serve, and our employees who work here," Bochnowski says. But that support system of community banks has grown smaller over the past decade.
"There used to be over 40 community banks in Lake County but now there are three headquartered in Lake County," says Bochnowski. "There's a direct correlation between the shrinking number of local financial institutions and new business formation in this country. Small employers and people who are starting small businesses tend to go to local banks because their interests are aligned, they understand their business, and we're in the same community. When those places that offer credit to local entrepreneurs disappear, local entrepreneurs don't have a way to build their business."
Community banks are essential to a healthy economy because they get credit to locally managed, locally funded businesses. Bochnowski recalls his father's wise assessment of the value of small businesses in that they're the employer of choice in America. Helping small businesses succeed means helping the community succeed.
"Even larger businesses need the small businesses of the service economy to be successful," Bochnowski says. "We are absolutely invested in helping the local economy grow and thrive so that people can grow and thrive. We're all about making sure our customers can achieve their financial goals."
Even with the constantly evolving business landscape of Northwest Indiana—once led by steel but now with healthcare organizations and a multitude of small businesses dominating much of the job market—the economy finds a way forward and community banks will continue to guide small businesses and the region into a prosperous future.