Businesses, organizations share latest news about new hires, promotions, accolades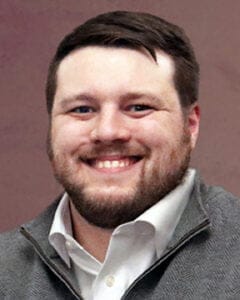 Accounting
Adam Lange joined Michigan City-based CLH, CPAs & Consultants as a staff accountant, and Jessica Mitchell joined as an associate. Both are also QuickBooks ProAdvisors.
Architecture
Alliance Architects in South Bend promoted seven senior staff members to the new position of associate principal: registered architects Mark Burrell, Patrick Hess, Rick Podrasky, Kevin McShane and Joe Nucciarone; and licensed professional engineer Brad White; and architectural technician Pat Leavell.
Tom Schmaltz celebrated 50 years at Benton Harbor, Michigan-based Wightman. He started in the survey department on July 16, 1973, and has worked his way up to a construction services specialist in the engineering department.
Mishawaka-based Arkos Design hired Marie-Noelle Neidemire as an NCIDQ certified interior designer.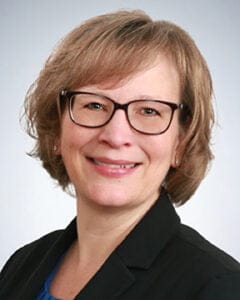 Banking
Michael Schrage, chief executive officer and chairman of the board of Centier Bank, was honored by the Indiana Bankers Association at its annual Leaders in Banking Excellence Awards ceremony in August. Artavia Franklin was hired as a community lender in Merrillville-based Centier Bank's South Bend west branch. Tanya Leetz was hired as director of deposit operations. Clay Koehler was promoted to vice president of business banking at the bank's Lafayette business, mortgage and investment center. Valerie Anderson was hired as a mortgage loan officer in the Valparaiso east branch. Katie Withey was promoted to branch manager of the bank's Plymouth branch.
Billinero, an app-based savings account that awards cash prizes in monthly and quarterly drawings to select users, named Adam Minskey of St. John and Jack Weber of Crown Point as the quarterly and monthly drawing winners.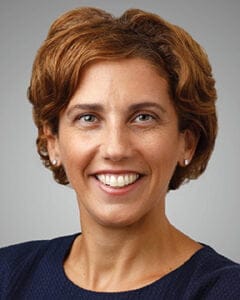 Economic development
Eric Beschinski is the new business adviser/ecosystem navigator at the NWI Small Business Development Center.
Leaders from the Northwestern Indiana Regional Planning Commission were elected to national board positions at the National Association of Regional Councils' 57th annual conference in Detroit. Justin Kiel, County Council member of La Porte County and NIRPC's immediate past chair, was elected to serve as senior vice president of NARC's board of directors. NIRPC's Executive Director Ty Warner succeeded Stanislaus Council of Governments (California) Executive Director Rosa De León Park as chairman of the NARC executive directors council. Geof Benson, of the Beverly Shores Town Council, was awarded the NARC's President's Award.
Portage native Karaline Cartagena Edwards is the economic development manager for the Economic Development Corp. Michigan City.
The Michigan City Chamber of Commerce announced Jessica O'Brien as the Ambassador of the Quarter for the second quarter of 2023.
Vanessa Green Sinders, a former Fortune 100 executive and veteran policy strategist, was selected the Indiana Chamber's incoming president and CEO.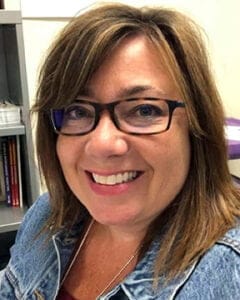 Education
Doug Tougaw, Valparaiso University's dean of the College of Engineering, is the new president of the American Society for Engineering Education.
Ronald Metoyer, a professor of computer science and engineering and associate dean for diversity and faculty development in the University of Notre Dame's College of Engineering, has been appointed vice president and associate provost for teaching and learning.
Kory Vitangeli was named Indiana University South Bend's vice chancellor for student engagement. She was the dean of students and vice president for student and campus affairs at the University of Indianapolis.
Eloi Lantiegne is a new admissions counselor at Indiana University Northwest.
Dawn Combis, who teaches entrepreneurship classes for Ivy Tech Community College, was one of 19 instructors across the state selected to receive an Excellence in Dual Credit Instruction President's Awards. Louie Gonzalez retired as Ivy Tech Lake County's chancellor.
Kwangsoo Park was named associate dean and director of the White Lodging School of Hospitality and Tourism Management in the College of Business at Purdue University Northwest.
Entrepreneurship
Kara Woolsey was named chief executive officer, and Adam Brames was promoted to chief operations officer of Indianapolis-based Mom Water. The company's alcoholic beverages are sold in the Region.
Government
Gov. Eric Holcomb named Kenneth Wagner of Osceloa to the Fire Prevention & Building Safety Commission. David Rosenberg was named the state's secretary of commerce. Katie Nelson was selected deputy director of the Indiana State Department of Agriculture. Holcomb appointed two residents from Valparaiso to the Worker's Compensation Board. Sandra O'Brien will serve on the part-time board until Aug. 31, 2027, and James Sarkisian will serve until Aug. 31, 2026.
Cora Steinmetz is the next director of Indiana Medicaid. She replaces Allison Taylor who resigned this summer after serving eight years with the Indiana Family and Social Services Administration.
Cheryl Lutey was named chief human resources officer for the city of Valparaiso.
Paul Labovitz retired as the park superintendent of Indiana Dunes National Park.
The state's Solicitor General Thomas Fisher joined EdChoice, a nonpartisan organization that helps families with educational choices.
Patrick Reardon resigned as Merrillville's town manager in July. Reardon worked in community development for the city of Hammond for 30 years before taking on the leadership role with Merrillville.
Health care
Survive & Thrive Counseling, 1457 E. 84th Place, in Merrillville, expanded its services by three new therapists. La Tanya Jahan-Robbins, Versie McClay-Chatman and Rachael McConnell join staff members Monique Franklin and Leesa Harris.
Board-certified infectious disease and internal medicine Dr. Annette Abraham is serving patients at the Franciscan Health Medical Pavilion, 3500 Franciscan Way in Michigan City. Board-certified interventional cardiologist and cardiac electrophysiologist Naseer Nasser is part of the Franciscan Physician Network in Michigan City.
Community Healthcare System recently welcomed eight doctors to the Community Care Network Inc.: electrophysiologist Tarek Ajam, general and bariatric surgeon Yazen Assaf, gastroenterologist Hadi Atassi, podiatrist Ahmad Dabbouseh, pediatrician Sibil Gill, infectious disease physician Benjamin Goldenberg, interventional cardiologist Jonathan Meyer, and family medicine physician Jason Rothchild.
Northwest Health – La Porte and Starke named its outstanding team members of the quarter: Clinical Team Member of the Quarter at La Porte, Jen Ulrich, blood bank lead; Non-Clinical Team Member of the Quarter at La Porte, Liebenette Grimm, a human resource generalist; Team Member of the Quarter at Starke, Kim Shell, a pharmacy technician. Northwest Health welcomed cardiologists Jessica Williams and Ajoe John Kattoor to Northwest Medical Group. Nurse practitioners Brittany Lynn and Kayla Turner joined Northwest Medical Group – Primary Care in La Porte. Northwest Health – Porter honored two caregivers in August: Jennifer Carpenter received the DAISY award for exceptional nursing, and Wil Ortiz, a security officer, received the PETALS award for outstanding support professionals. Northwest Health welcomed its first class of family medicine residents with a traditional white coat ceremony. Members of the class of 2026 are:
Sarah Elassal, M.D., Caribbean Medical University School of Medicine
Chukwuka Ikediashi, M.D., Chukwuemeka Odumegwu Ojukwu University College of Medicine
Andrea Origenes, D.O., Chicago College of Osteopathic Medicine of Midwestern University
Jessica Swearingen, D.O., Des Moines University College of Osteopathic Medicine
Laura Vives, M.D., the University of Guadalajara, Guadalajara Medical School
Yangyang Wang, M.D., Shandong University School of Medicine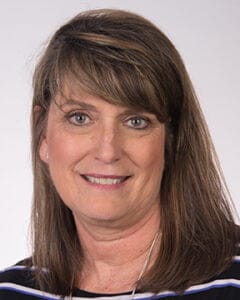 Information technology
Melody Brucker was named vice president of operations and Lisette Martinez was named vice president of sales and marketing for Comcast's greater Chicago region, which includes Illinois, Northern Indiana and Southwest Michigan. Martinez serves as co-lead for Comcast's regional diversity, equity, inclusion and belonging council.
Conlon Casey was named managed service information technology sales engineer for Merrillville-based Pulse Technology.
Mike Hutter was promoted to director of channel and carrier sales at Elkhart-based Surf Internet.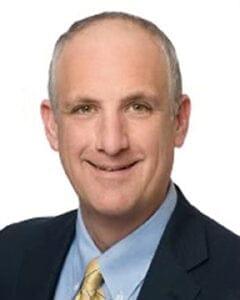 Insurance
Matt Workman joined the Valparaiso office of Chicago-based Proper Title as an account executive.
Logistics
Jenna Richardt is the new senior vice president of business development and engagement at the Ports of Indiana. She was the chief regional economic development officer and senior vice president for the Evansville Regional Economic Partnership.
Manufacturing
Pittsburgh-based U.S. Steel Corp. appointed Emily Chieng as its investor relations officer beginning in September.
Elkhart-based LEER Group appointed Nando Zucchi president and chief operating officer. The company manufactures truck caps, covers and accessories.
Tina Christiansen joined Merrillville-based Haire Group, which is in the corrugated box machinery industry, as the client services manager.
Elkhart-based Thor Industries promoted Ryan Juday to president of KZ Recreational Vehicles and Kyle Kwasny to president of Heartland RV.
Elkhart-based Fasnap Corp. promoted Jeff Kendell to president of the manufacturing company. He started 20 years ago as a salesman. Joe Killingbeck also was promoted to chief operating officer and Dave Freshour to director of operations.
Nonprofit
La Porte County Symphony Orchestra Principal Tuba Musician Richard Watson had a chair named in his honor by an anonymous donor. Watson has been with the LCSO for 31 years.
Lisa Schneider was promoted to chief medical director at Munster-based Humane Indiana.
The Legacy Foundation announced five new members to serve on its 2023-2024 board of directors: Alfredo Estrada, Lisa Goodnight, Pam Ott, Chelsea Whittington and Sherri Ziller.
Small Business
Lewellen Blooms received a $10,000 prize and a one-year Starke County Chamber of Commerce membership in the fourth annual 2023 Starke Tank Countywide Small Business Pitch Competition. Runner-up Papa Farm Pizza in downtown Knox won a $5,000 prize.
The Duneland Chamber of Commerce announced new members: Acme Printing in Crown Point; Frankie's Bangers in Chesterton; Glacial Sands Oral, Facial, Implant Surgery in Chesterton; Goosehead Insurance — Zach Coulter Agency in Chesterton; Not So Costly Heating & Air Conditioning of Porter County; Pop Warner of Chesterton; and South Shore Public Relations in Northwest Indiana.
News
Kansas-based family-owned Rally House, which sells sports apparel, gifts and home decor from professional and college sports teams, will open a location at the Southlake Mall in Merrillville in fall.
South Bend-based Gibson, an employee-owned insurance company, acquired Brisk Advisors in Utah.
Northwest Medical Group opened a new $8.3 million physicians office at 2505 Calumet Ave. in Valparaiso.
Macy's opened a new small-format store Aug. 19 at 10429 Indianapolis Blvd. in Highland.
Michigan City-based Hitachi Global Air Power US LLC acquired Henry Production Inc., parent company of Pumps and Service.
Wisconsin-based Gorman & Company renovated the historic Carolyn Mosby Senior Living Community in Gary.
Jet's Pizza will join McAlister's Deli, Sport Clips and others to round out the Shoppes on the Boulevard in Schererville.
SOLV Holdings LLC acquired Elkhart-based Maverick Packaging Inc. in a deal that is expected to pair the company with Bomag Group in Angola, Indiana.
South Bend-based TCU Insurance merged with INGUARD, a national insurance and risk management agency. •
We want to share your News!
Send your company's promotions, new hires and business updates to news@nwindianabusiness.com for consideration in an upcoming Around the Region or as a story on our websites: nwindianabusiness.com or michianabusinessnews.com.
Read more stories from the current issue of Northwest Indiana Business Magazine.