Learn about people, companies making difference at work and in their communities
Banking






Merrillville-based Centier Bank recently announced the following new staff appointments: Marcus Mayer was named branch manager of the bank's Merrillville branch; Aracely Ledezma was appointed branch manager of the bank's downtown Crown Point branch; Lauren Staten was appointed branch manager of the bank's Hobart Strack & Van Til in-store branch; Jenny Stall was named branch manager at the bank's downtown Valparaiso location; Bryan Olund was named assistant vice president, small business banker, in Mishawaka; Clay Koehler was appointed assistant vice president of small business banking for the Lafayette area; Jessica Jackson was named a mortgage loan officer in Lafayette; Joshua Stuckey was named business banking officer at the bank's Carmel office; John Marshall was named a mortgage loan originator for the bank in the greater Indianapolis area.





Susan Brooks, former U.S. representative for Indiana's 5th Congressional District, and Mark Hardwick, CEO of First Merchants Corp. and First Merchants Bank, were elected to the board of directors of First Merchants Corp. and First Merchants Bank.
Paul Marsh, who served as president and CEO of South Bend-based Teachers Credit Union the past decade, resigned from the post in April. Waylon Peterson, president of TCU Wealth Management, was named interim president and CEO. TCU also named Sharri Tafelski vice president of deposit operations; Catrina Tate assistant vice president district retail; and named Carrie Upchurch area manager. Upchurch previously served as manager of TCU's St. John branch, and will manage the credit union's branches in St. John, Gary, Hammond, Whiting and Chesterton.
Business


The Northwest Indiana Forum elected new members to its board of directors: Dave Bareham, Enbridge, Griffith-area manager; Erica Dombey, Regional Development Co., president and executive director; Matt Gower, Carmeuse Lime & Stone, area operations manager; Michael Helsdingen, First Midwest Bank, senior vice president; Brian Hittinger, Krieg DeVault, partner; Ken Iwama, Indiana University Northwest, chancellor; Kathryn Jenkins, Horseshoe Casino, senior vice president and general manager; Anthony Kazakevicius, Chicago South Shore & South Bend Railroad, director of sales and marketing; Tom Keon, Purdue University Northwest, chancellor; Richard Leverett, AT&T, director external affairs; Dean Mazzoni, Franciscan Health – Michigan City, president and CEO; Justin Mount, Indiana American Water, major account manager; and Lori Tubbs, McColly Bennett Commercial Advantage, partner.
Pulse Technology, a technology and business services company with operations in Northwest Indiana, named Michelle Sunny marketing manager and John LeQuesne account executive.
Petar Todorovic was promoted to president at Sage-Popovich Inc. in Valparaiso.
Consulting
Mark Baer is the new CEO for Crowe. The firm, which has a South Bend location, is a public accounting, consulting and technology firm with global operations. Baer succeeds Jim Powers.
Economic development
Indiana Commerce Secretary Jim Schellinger announced his resignation March 3. He was appointed president of the Indiana Economic Development Corp. in 2015 and later was named commerce secretary in 2017. Jim Staton, former IEDC Northwest Regional Director, was named interim commerce secretary March 9.
The South Bend – Elkhart Regional Partnership recently appointed new members to its board of directors: Shannon Cullinan, executive vice president, University of Notre Dame; Jon Hunsberger, executive director, Elkhart County Convention and Visitors Bureau; Phil Smoker, vice president of sales, Smoker Craft Inc.; and Laura Walls, president and CEO, Marshall County Economic Development Corp.
Education


Valparaiso University recently hired Mike Tyler as associate provost of graduate and online education.
Purdue University Northwest faculty members Scott Bates, associate professor of biological sciences, and John Durocher, associate professor of health studies of the college of engineering and sciences, were awarded Nils K. Nelson Endowed Professorships. The designation recognizes their commitment and dedication to research and teaching within the biological sciences department at PNW, and provides additional support for research and scholarly activities in their respective fields of study, according to the university.
Elizabeth Renieris was appointed founding director of the Notre Dame-IBM Technology Ethics Lab at the University of Notre Dame.

Government
Holli Sullivan, a state representative from southern Indiana, was appointed by Gov. Eric Holcomb as Indiana's new secretary of state in late March.
David Cook was named Indiana Inspector General. He previously was chairman of the Indiana Alcohol and Tobacco Commission.
Health care


Ashley Dickinson was named CEO of Northwest Health in late March. Dickinson served as CEO for Northwest Health – La Porte and Northwest Health – Starke in Knox since 2017. Karen Jedrysek, an employee of the health system since 2005, was appointed regional director of human resources. The Northwest Health system includes the La Porte and Knox hospitals as well as Northwest Health – Porter in Valparaiso, Northwest Medical Group, Northwest Health Emergency Medical Services, Northwest Health Occupational Medicine and affiliated outpatient locations in Chesterton, Michigan City, Portage and Valparaiso.
Raquel Prendkowski was appointed assistant vice president, patient care services, by Methodist Hospitals for its Northlake Campus in Gary.
Interior Design
Interior Image Group in Crown Point promoted Jillian Schuck to director of design and hired Scott Durst as senior project manager.
Law


Stephanie Steele, the city of South Bend's corporation counsel, was appointed by Gov. Eric Holcomb to the St. Joseph County Superior Court. Steele succeeds Judge Jane Woodward Miller who retired at the end of her term Dec. 31.
Philip Lashutka recently joined Jones Obenchain LLP as an attorney in the law firm's South Bend office.
Logistics
Ryan McCoy of Valparaiso was named director of the Ports of Indiana-Burns Harbor. His new role began April 26. McCoy succeeds Ian Hirt, who was in the role since March 2017, but it was announced in January that he was stepping down May 3.
Manufacturing

John Randall was named president and CEO of Michigan City-based Sullair. Randall's appointment was effective April 1. He replaces Charlie Takeuchi who was promoted by Hitachi Ltd. to president of Tokyo-based Hitachi Industrial Equipment Systems. Randall most recently served as president of Sullair Asia for more than two years.
Lippert Components in Elkhart promoted Eileen Pruitt to deputy chief human resources officer and senior legal counsel; Erick Click to vice president of environmental health and safety; Jim Menefee to group president of Lippert's European operations; Ryan Smith to group president of Lippert's North American OEM businesses; and hired John Rhymer as vice president of innovation.
Nonprofit
David Nicole, who served as president and CEO of the United Way of Allen County in Fort Wayne between November 2014 and September 2019, was named interim president and CEO of the Lake Area United Way in March.
Katelyn Marciniak was named marketing coordinator for the Lubeznik Center for the Arts in Michigan City. She replaces Kyle Murphey, now co-owner and creative director at Crosscurrent.
Retail

Michigan-based grocer SpartanNash named Greg Molloy vice president, environmental health and safety. Michigan-based SpartanNash acquired Martin's Super Markets Inc. of South Bend in November 2018.
News
A study commissioned by Centier Bank found the Merrillville-based organization's community impact across the state totaled more than $11 million between 2016 and 2020. The report compiled by Blackbird Philanthropic Advisors in South Bend found Centier's community impact had an estimated value of $11,055,978. The study examined several areas, including corporate philanthropy, volunteerism and associate philanthropy, to quantify Centier's impact on organizations and communities. During the time examined, Centier contributed financially to more than 1,350 organizations and volunteered 71,856 hours across 2,821 organizations.
Seattle-based ecommerce giant Amazon is expanding its delivery operations in Northwest Indiana. The company is opening delivery stations in Merrillville and Valparaiso before the end of the year. The Valparaiso site will be at 2200 Memorial Parkway, according to a statement from the city of Valparaiso. Amazon plans to invest about $30 million in the property, which will employ 130 part- and full-time workers as well as more than 150 delivery drivers with salaries starting at $15 per hour and assorted benefits. The Merrillville site will be at the AmeriPlex at the Crossroads Business Park, a development of Holladay Properties. Amazon's Merrillville operation will occupy a 141,360-square-foot building on a 35-acre parcel and employ between 125 and 250 workers as well as 230 delivery drivers and possibly another 60 flex drivers, according to Holladay Properties.
Valparaiso Health Center of St. Mary Medical Center is expanding its outpatient services with a third floor, a 20,455-square-foot addition. The project is expected to be finished by June, and will accommodate the hospital's growing physical therapy, medical oncology and gastroenterology service lines.
The Indiana Department of Workforce Development launched the Hoosier Talent Network from Eightfold AI to connect employers with workers disrupted by the coronavirus outbreak. The new job-matching and career-planning site is powered by artificial intelligence to help jobseekers quickly find the right opportunities in the right locations, the state said. By better understanding their skills and capabilities, the network can unlock opportunities based on an individual's unique potential.
The Pokagon Band of Potawatomi Indians, which operates three Four Winds Casino locations in Michigan and another in South Bend, through its investment arm Mno-Bmadsen, acquired Walerko Tool and Engineering Corp. in Elkhart through its manufacturing investment vehicle Mno-DREK. The deal closed in March and terms of the transaction were not disclosed.
Sage-Popovich Inc. in Valparaiso expanded its aviation maintenance operations by acquiring Togs Aircraft LLC, an FAA Part 145 Repair Station, based at Oakland County International Airport in Pontiac, Michigan, near Detroit.
A new initiative at Ivy Tech Community College's Lake County campus seeks to make better connections between students and potential employers. The college's career coaching and employer connections will launch this fall to assist students in preparing for a job search and work with area employers to ensure students have the skills needed to work in their respective industries. Ivy Tech has been rolling out the program at its campuses statewide in recent months.
Patrons to the new Hard Rock Casino Northern Indiana in Gary may recognize the iconic guitar marquee sign at the entrance to the entertainment complex. The guitar sign, which was revealed April 8, was modeled after the 1961 Supro Airline Town & Country guitar used by Joe Jackson, father of the members of the legendary Jackson 5. The casino opened May 14.
Alliance RV, which launched in 2019, is investing more than $33 million to grow its manufacturing campus on Benchmark Drive in Elkhart. The company, which manages three manufacturing and office facilities totaling 254,000 square feet, plans to build and equip two additional 120,000-square-foot production facilities to support increased production of its line of luxury fifth-wheel RVs. The company could add up to 650 new jobs by the end of 2023.
Click here to read more from the June-July 2021 issue of Northwest Indiana Business Magazine.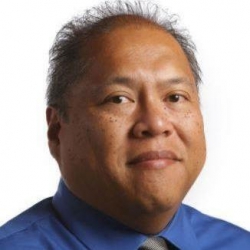 Latest posts by Larry Avila
(see all)