Learn about people, companies making difference at work and in their communities
Banking
Dana Dumezich of Schererville recently was appointed to the board of directors of American Community Bank of Indiana. Dumezich's professional background is in medical coding and hospital data quality and research, but since 2013, she has served as a member of the Lake County Election and Registration Board.
Teachers Credit Union appointed Kevin Holleran assistant vice president of information security and Tyler Davis as mortgage loan originator, and promoted Teresa Dahlgren to mortgage sales manager.
Cleveland-based KeyBank recently named Nicholas Bontreger president for its northern Indiana market. He will serve as senior executive and spokesperson in the market, as well as lead the organization's economic and community development efforts. Bontreger most recently served as regional leader, retail banking, for KeyBank's Indiana, Michigan and northwest Ohio markets and will continue serving in the role. He joined KeyBank in 1998 as a branch manager in Elkhart and has 24 years of experience in the financial services industry.
Education
Ken Iwama was selected the new chancellor of Indiana University Northwest. Before joining IUN, he was the founding vice president for economic development, continuing studies and government relations at the City University of New York, College of Staten Island. He takes over for William Lowe, who is stepping down from the role after serving the post for 10 years.
Purdue University Northwest named Kenneth (Chris) Holford its provost and vice chancellor for academic affairs. He will be PNW's chief academic officer.
Paige McNulty, former superintendent of East Chicago public schools, is the new interim emergency manager for the Gary Community School Corp. She replaces Peter Morikis, who was in the role almost two years.
Ivy Tech Community College appointed Countance Anderson vice chancellor of student success at its Valparaiso campus; Daniela Vidal, vice president of operations at Vidal Plastics, chancellor of its Evansville campus; and Doneisha Posey, vice president of diversity, equity and belonging.
Chenn Zhou, a professor of mechanical engineering who has been with Purdue University Northwest since 1994, will be the first to serve as the NIPSCO Distinguished Professor of Engineering Simulation in the College of Engineering and Sciences. The college said she was awarded the post in recognition of her scholarship and extraordinary contributions to the university. The endowed professorship was created through a partnership with the Northern Indiana Public Service Co.
Purdue University Northwest promoted the following faculty members: Manghui (Michael) Tu, professor of computer information technology; Anne Edwards, professor of human development and family studies; Colette Morrow, professor of English; Hansung Kim, assistant professor of mechanical engineering; Michelle Spaulding, assistant professor of biological sciences; Scott Bates, assistant professor of biological sciences; Bir Kafle, assistant professor of mathematics; George Stefanek, associate professor of computer information technology; Matthew Hanson, clinical assistant professor of marketing; Dushan Nikolovski, clinical assistant professor of entrepreneurship; Anthony Sindone, clinical assistant professor of finance and economic development.
Marie Lynn Miranda, the former provost of Rice University, recently was elected the Charles and Jill Fischer Provost of the University of Notre Dame.
Gabriel Said Reynolds, professor of Islamic studies and theology at the University of Notre Dame, recently was appointed by Pope Francis as consultor to the Commission for Religious Relations with Muslims, which is part of the Pontifical Council for Interreligious Dialogue. The five-year appointment on the commission meets annually in Rome to debrief and advise on the Catholic Church's relations with Muslims.
Abiodun (Abbey) Durojaye, director of career development and employer engagement at Ivy Tech Community College's Valparaiso campus, was named Indiana College Career Development Professional of the Year by Indiana INTERNnet.
Energy
Lloyd Yates recently was named to the board of directors for Merrillville-based NiSource, parent company of NIPSCO. Yates retired in 2019 from Duke Energy Corp. where he served as executive vice president, customer and delivery options and president for the company's Carolinas region.
American Municipal Power Inc.'s Board of Trustees appointed Jolene Thompson president and CEO. Thompson replaces Marc Gerken, who led the organization for almost two decades and announced his retirement in April 2019. Thompson is the first woman to lead the multi-state nonprofit corporation, which owns and operates electric facilities that provide generation, transmission and distribution of electric power and energy to 135-member municipal electric systems in Ohio, Pennsylvania, Michigan, Virginia, Kentucky, West Virginia, Indiana, Maryland and Delaware. AMP serves 650,000 customers.
Government
Town of Plainfield Fire Chief Joel Thacker was appointed Indiana state fire marshal. Thacker replaces Stephen Cox, former South Bend fire chief, who in January was named director of the Indiana Department of Homeland Security.
Gary McKay of Munster recently was presented the 2019 Director's Community Leadership Award by FBI Indianapolis Assistant Special Agent in Charge Danny Youmara. The FBI recognizes the achievements of individuals and organizations that make extraordinary contributions in their communities. McKay developed active-shooter defense training to prepare citizens and businesses in case of an incident in their work setting or in the community.
Indiana Family and Social Services Administration named Greg Grostefon of Logansport superintendent of Logansport State Hospital. Grostefon has served as interim superintendent since April 2018.
Health Care
Dr. Eric Steinberg, gastroenterologist, joined Dr. Alexander Igolnikov at La Porte Physician Network — Digestive Care, and Dr. Anish Chopra, gastroenterologist, joined Porter Health Care System and the Porter Physician Group.
Methodist Hospitals announced the following hires and appointments: Nanette Farley was named director of rehabilitation services; Roxanne Wicklund, was named service line director, cardiovascular services; and Dr. Jennifer Dochee, structural interventional cardiologist, joined the Methodist Physician Group Network.
Hospitality
Steven Cirulis was named senior vice president and chief financial officer and chief strategy officer of Chicago-based Potbelly Corp., which operates 180 Potbelly restaurant locations around the country, including several in Indiana.
Law
Daniel Vinovich, a lawyer and partner at Hilbrich Law Firm in Highland, has become a Fellow of the American College of Trial Lawyers.
Logistics
Micah Vincent and David Fagan recently were appointed by Gov. Eric Holcomb to the Ports of Indiana Commission. Vincent is vice president of strategy and M&A at The Heritage Group in Indianapolis. Fagan is financial secretary of the International Union of Operating Engineers Local 150, which covers northern Indiana, northern Illinois and parts of southeastern Iowa. Vincent also was selected new board chairman replacing Ken Kaczmarek, who served the role for 15 years.
Marketing
Jay Mattern was named CEO of South Bend-based Villing and Co., which provides integrated marketing communications services.
Real Estate
Jennifer Trpeski joined Weichert, Realtors – NWI & Co. of Valparaiso as a broker associate.
Technology
Tracy Barnes recently was appointed by Gov. Eric Holcomb as chief information officer for the state of Indiana. Barnes has served as chief of staff for Lt. Gov. Suzanne Crouch since 2017. Barnes earned a bachelor's degree in computer science from Butler University and a certificate from the Tuck School of Business at Dartmouth.
Pulse Technology of Schaumburg, Ill., a technology and business services company that operates in Northwest Indiana, promoted Vince Miceli to vice president.
News
The Indiana Ready Mixed Concreate Association named the Cline Avenue Bridge Project its 2020 Project of the Year. The association recognizes many concrete projects that demonstrate innovation, uniqueness, complexity and magnitude. The Cline Avenue Bridge is a 1.2-mile-long new segmental concrete bridge connecting a fully rehabilitated, half-mile steel viaduct at the east end with the SR 912 roadway abutment on the west end. The custom concrete mix for the bridge project was formulated and provided by Smith Ready Mix in East Chicago. The Cline Avenue Bridge in East Chicago, which has been closed since 2009, is on pace to reopen in 2020, according to project representatives. The project was about half completed in early spring. The bridge project is being privately funded and has an estimated cost of $150 million. When completed, it will reconnect SR 912 to I-90.
Click here to read more from the June-July 2020 issue of Northwest Indiana Business Magazine.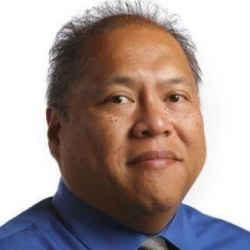 Latest posts by Larry Avila
(see all)