Learn about people, companies making difference at work and in their communities
Banking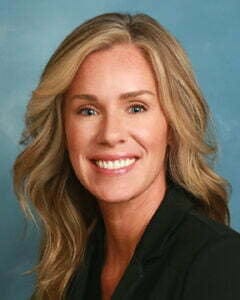 The Regional Development Co. honored top referring lenders and individuals at its annual membership meeting Nov. 3 at Byway Brewing in Hammond. Those honored include Bank of the Year: Centier Bank; Lender of the Year: Greg Gottschalk, Amy Kezy and Lydia Post, also of Centier Bank; Millionaires Club (more than $1 million in loans): Kezy, Centier Bank; Dan Duncan, Peoples Bank; Keith Leathers, Home State Bank; Bill Winterhaler, Centier Bank; Lydia Post, Centier Bank; Tim Warner, Centier Bank; Dan Shelby, Peoples Bank; Kathy Ireland, Horizon Bank; and Sam Boufis, Wintrust Bank.
Andrea Short was promoted to CEO of 1st Source Bank. Short will oversee the personal banking, business banking, specialty finance, wealth advisory services, credit and the operations functions. Short will remain an executive vice president of 1st Source Corp. Kevin Murphy was promoted to chief digital officer and executive vice president of the bank and 1st Source Corp.
South Bend-based Teachers Credit Union announced the winners of the David R. Sage Award, a yearly honor that recognizes employees who show exemplary leadership skills. The winners are: Leadership in Community Service: Carla Crittendon, director of compensation and benefits; Leadership in the Workplace: Josh Lloyd, area manager in central Indiana; and Leadership in Core Values: Jeff Sobieralski, director of member financial wellness.
Merrillville-based Centier Bank announced several promotions: Lydia Post to vice president, small business banking group manager; Pia Parrott to assistant vice president, branch manager of the bank; Yolanda Estrada to vice president, processing and underwriting manager; Brooke Christ to vice president, mortgage loan officer; Kelly Hendrickson, to vice president, mortgage loan officer; and Jennifer Pack to assistant vice president, mortgage loan officer. New hires also were announced: Donald Rome, chief risk officer; Matthew Sharp and Dave Greer, mortgage loan officers; and Brandon Matthews on the Greenwood mortgage team.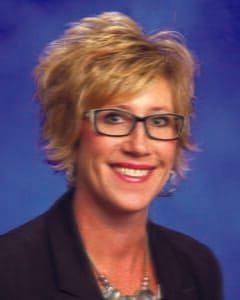 Community
Ryan Smiley stepped down as CEO of the Boys & Girls Clubs of Greater Northwest Indiana. Former board member Larry Moore will serve as interim CEO until a replacement is hired.
Economic development
Laura Walls has left the Marshall County Economic Development Corp. after a two-year term. Greg Hildebrand was named interim executive director.
Aidan Battista joined the South Bend-Elkhart Regional Partnership as its coordinator, entrepreneurship and innovation ecosystem. The South Bend native is a recent graduate of Indiana University Bloomington.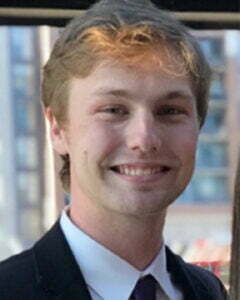 Education
Purdue University Provost Jay Akridge left his post at the end of December. Akridge has been Purdue's provost and executive vice president for academic affairs and diversity since July 2017. After taking a sabbatical, he will return as a professor of agricultural economics.
The Rev. Pete McCormick, director of campus ministry at the University of Notre Dame, was named the first assistant vice president for campus ministry. McCormick will oversee a staff of about 30 religious leaders and ministers. He also will continue to lead the Basilica of the Sacred Heart, a Catholic church on campus. Joanna McNulty was named associate vice president for academic finance and administration. Also promoted were Tami Schmitz, Kate Barrett and Mike Buckler to director positions. David Go, the Viola D. Hank Professor of Aerospace and Mechanical Engineering and chair of the Department of Aerospace and Mechanical Engineering, has been appointed vice president and associate provost for strategic planning, effective June 1.
Former Notre Dame Provost Marie Lynn Miranda was named chancellor-elect at the University of Illinois Chicago.
Rachel Clapp-Smith was named the Teddy Jacobi Dean of the College of Business at Purdue University Northwest. She had served as interim dean since February 2022.
Purdue University Northwest professor Magesh Chandramouli was selected as a Software Sustainability Institute Fellow for 2023.
Stephanie Weber was named Ivy Tech Community College's vice president for Ivy+ Career Link.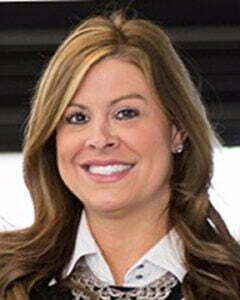 Engineering
Benton Harbor-Mich.-based Wightman, an employee-owned consulting firm, opened a new office in Southgate, Mich., and hired Emmanuel Kollias, department manager; Joe Guitierrez, senior project coordinator; and Kathleen Lilienthal-Williams, senior project coordinator. Wightman also hired Nicollette Cardwell as director of marketing. Wightman also has an office in South Bend.
Entrepreneurship
The Barker Welfare Foundation recently gave a year chamber membership to Chef Quayla Cooper, owner of Michigan City-based Predictable Foodz.
Jill Landers, transformation manager of BP in Whiting, and Raeann Trakas, senior community relations representative of Cleveland-Cliffs in Burns Harbor, are among 31 new members on the Indiana Chamber of Commerce Board of Directors.
Finance
Hanna Oberle joined Hightower Great Lakes as a client service associate in the Valparaiso office of the financial services company.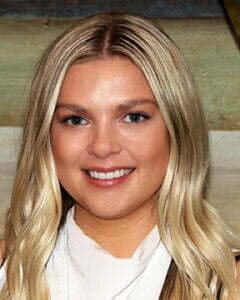 Government
The office of Indiana Gov. Eric Holcomb recently announced appointments to boards and commissions, including several from the Region: Charter School Board: Violet Hawkins (South Bend), dean for business and information technology at Ivy Tech Community College South Bend/Elkhart; and Michael Jasaitis (Schererville), partner at Austgen Kuiper Jasaitis P.C. Indiana Gaming Commission: Dan Housman (St. John), payment professional at Payroc. Indiana Optometry Board: Kyle Hoskins (South Bend), founder of ION Optical. Manufactured Home Installer Licensing Board: David Tompos (Goshen), president and CEO of NTA Inc. Lindsay Hyer will serve as the new executive director of the Indiana Professional Licensing Agency. Deborah Frye retired in December 2022 after seven years in the post.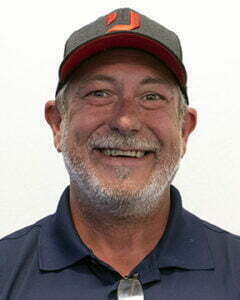 Health care
The Franciscan Physician Network announced new doctors: Wafa Dawahir and Nirmal Nair, board-certified endocrinologists; Albert Naveed, a board-certified pulmonary and critical care doctor, in Michigan City; Victor Benavides, a board-certified family medicine doctor, at the La Porte Health Center in La Porte; obstetrician/gynecologist Gordon Skeoch, at the Family Wellness Center in Munster; audiologists Jackie Fletcher and Erin Pluard, Coolspring Health Center in Michigan City. Medical oncologist and hematologist Shuai Qin joined the Franciscan Health Cancer Center Munster. Medical oncologist Meshaal Khan joined Franciscan Health Woodland Cancer Care Center in Michigan City.
Community Healthcare System welcomed four doctors to the Community Care Network team of physicians: surgeon Nico Del Piccolo, St. Mary Medical Center and Community Hospital; family medicine physician David Lynch Jr., Community Hospital in Munster; interventional cardiologist Omar Obaid, St. Mary Medical Center and Community Stroke and Rehabilitation Center; orthopedic spine surgeon James St. Clair, Community Hospital and St. Mary Medical Center.
Gabbi Sexton earned a Daisy Award for exceptional nursing from Northwest Health — La Porte. Northwest Health — Porter honored two caregivers in November: Jessica Shope, recipient of the DAISY award for exceptional nursing; and Laura Shireman, certified nursing assistant, recipient of the PETALS award for outstanding support professionals.
Nurse practitioner Alexandria Molaro joined the family medicine practice of Joseph Arulandu and Vinay Tumuluri at Northwest Medical Group's new medical office in Michigan City. Family medicine physician Ather Malik joined Northwest Medical Group in Valparaiso.
Manufacturing
Elkhart-based LCI Industries appointed Linda Myers to its board of directors as an independent director. She most recently worked for Kirkland & Ellis LLP, a multi-national law firm.
Marketing
South Bend native Tamera Jones joined C Whitt, a PR consulting firm in Gary.
Merrillville's VIA Marketing added: Ashley Williams as a digital specialist and Daniel Dunevant as a web developer.
Media/Publishing
Cablefax honored FETV's Jaclyn Rann Cohen, executive vice president of content acquisitions and strategy, with a spot on its 2022 list of Most Powerful Women.
Tess Gunty, a 2015 graduate of the University of Notre Dame, earned the National Book Award for fiction for her first novel, "The Rabbit Hutch," on Nov. 16. She now lives in Los Angeles.
Small business
Long-time Valparaiso residents Tricia and Steve Farrell opened their first 1-800-GOT-JUNK location at 689 W. U.S. Highway 30, in Valparaiso.
Julie Gaskell retired as executive vice president of the Greater Valparaiso Chamber of Commerce.
Lakeshore Chamber of Commerce Executive Director Dave Ryan announced his retirement after 18 years.
Adam Harjung joined the Perma-Seal team as the PolyLevel and structural installation manager. Perma-Seal has an office in Hammond.
Technology
John Reardon is the new president and CEO of Mishawaka-based Schurz Communications Inc. He succeeds Todd Schurz. Schurz was CEO since 2007.
Elkhart-based Surf Internet, a fiber-optic internet service provider, added two professionals to its leadership team: Randy Steines, vice president and corporate controller; and Jorge Rodriguez, senior director of operations, strategic planning and analysis.
News
HelloFrom earned $2,000 during the Founder Factory's "Shark Tank"-style pitch competition Nov. 16 at the Lerner Theatre in Elkhart. Metropolis Greens and Take Care, South Bend, each received $1,500.
Epic Gourmet Popcorn celebrated a grand opening in November at 248 W. Lincoln Highway, Schererville.
Northwest Health earned accreditation from the Accreditation Council for Graduate Medical Education for its new family medicine residency program, which will help attract, train and retain physicians to the Region.
A UKG Aspire Innovation Award went to Community Healthcare System for its use of UKG Life-work Technology, in the Innovation Evangelist category. The health system uses UKG Dimensions employee self-scheduling, which lets workers select preferred shifts.
Northwest Health — Porter received an "A" Leapfrog Hospital Safety Grade for fall 2022 and Northwest Health — La Porte received a "B."
Muncie-based First Merchants Bank landed the top spot on Newsweek's 2023 America's Best Banks list. For the third year in a row, the bank earned the Best Big Bank 2023 award for Indiana.
The Greater Portage Chamber of Commerce recognized the Ports of Indiana with its Putting Portage on the Map award.
The Larson Group Peterbilt opened its fourth location in Indiana. The new 12,000-square-foot warehouse and showroom opened Dec. 1 in South Bend.
For the 10th year, the University of Notre Dame ranks 12th among large organizations in Foundry's Computerworld 2023 Best Places to Work in IT.
Community Hospital, St. Catherine Hospital and St. Mary Medical Center have been recognized for their commitment to infant and maternal health by the Indiana Hospital Association. The family birthing center at Community Hospital in Munster received the Hospital of Distinction Award for 2022. The family birthing centers at St. Catherine Hospital in East Chicago and St. Mary Medical Center in Hobart each earned the Category of Excellence Award.
Aldi moved its La Porte location from 1234 W. State Road 2 to 199 Pine Lake Ave. in November 2022.
The Indiana State Department of Health recertified Franciscan Health Crown Point's Family Birth Center as a Level III obstetric and neonatal Level of Care facility. Hospitals in Crown Point and Michigan City were among five Franciscan Health facilities recognized by the Indiana Hospital Association through the INspire Hospital of Distinction recognition program.
Energy Diagnostics celebrated its 30th anniversary with a grand reopening of its updated Valparaiso office.
The Crossroads Regional Chamber of Commerce celebrated several ribbon cuttings in November and December: Saturday Sangria Bakery & Cafe in Winfield; Orean Beauty in Hobart; DSHAIC in Merrillville; Village Medical in Crown Point; and Modern Woodman in Merrillville.
Northwest Indiana-based Centier Bank, Horizon Bank and First Merchants Bank each earned a place on American Banker's list of Best Banks to Work For 2022.
South Bend Orthopaedics, a division of Ascendant Orthopedic Alliance, opened a new physical therapy office in Elkhart.
Click here to read more from the February-March 2023 issue of Northwest Indiana Business Magazine.