Learn about people, companies making difference at work and in their communities
Banking






South Bend-based Teachers Credit Union recently appointed Jacquelyn Rucker, director of diversity, equity, and inclusion; and announced Jennifer Wagnerowski of TCU Investment Services, recently became a Certified Divorce Financial Analyst through the Institute for Divorce Financial Analysts.
Simon Coleman, an investment executive with Merrillville-based Centier Bank, was promoted to officer of the bank.
Munster-based NorthWest Indiana Bancorp and its wholly owned subsidiary Peoples Bank recently named three new senior executives as part of a change to its leadership structure. Robert Lowry was appointed to executive vice president, chief operating officer; Peymon Torabi was appointed the executive vice president, CFO, and treasurer; and Leane Cerven, executive vice president, general counsel and corporate secretary of the parent company and bank, was appointed chief risk officer.
Business

Deanna Grimes joined Chester Inc. in Valparaiso as a purchasing assistant.
Sarah Ferrara-Hartnett was promoted to sales manager of the furniture division of Office Interiors in Granger.
Linda Brooks recently was named CEO of Baptist Children's Home Inc. in Valparaiso.
Economic development

Judith Cardenas joined the Northwest Indiana Small Business Development Center as a business adviser.
Sarah Kovich joined the South Bend — Elkhart Regional Partnership as executive assistant and office manager.
The Economic Development Corporation Michigan City, Indiana announced Jalen Boney as business development manager, and Clarence Hulse, executive director, was elected to the Mid-America Economic Development Council board.
Education

Jose Padilla was named new president of Valparaiso University on Dec. 2. His most recent role was vice president, university counsel and secretary of the University of Colorado System. He also spent 15 years in several senior-level administrator positions at DePaul University in Chicago.
Indiana University Northwest Chancellor Ken Iwama recently was named to the executive committee of the Coalition of Urban and Metropolitan Universities.
Michael Chikeleze joined Valparaiso University's faculty as the Richard C. and Francelia A. Gozon University Chair in Values-Based Leadership, and the Rev. Katherine Museus Dabay recently was named university pastor.
Tékeidra Masters, a student at Valparaiso University, was named Midwest Regional Youth of the Year by the Boys & Girls Clubs of America.
Ivy Tech Community College, which has campuses in East Chicago, Gary, Goshen, La Porte, Michigan City, South Bend and Valparaiso, recently named Jo Nahod-Carlin vice president of recruitment and enrollment management, and Bradley Watts, chief data officer.
Raymond Cales and Eileen Peden, both students at Ivy Tech's Valparaiso campus, finished second in the 2020 U.S. Cyber Challenge National Cyber Bowl, hosted by the Center for Internet Security and one of many events held in October for National Cybersecurity Awareness Month.
Sue Ellspermann, president of Ivy Tech Community College, recently joined the Presidents Forum Governing Board, an organization composed of presidents of higher education institutions, foundations and academic support organizations dedicated to the continuous reinvention of higher education.
Christopher Waller, the former Gilbert F. Schaefer Professor of Economics at the University of Notre Dame, was confirmed to the Federal Reserve's Board of Governors on Dec. 3.
Finance




Indiana Trust Wealth Management in Mishawaka recently promoted Katie Hammond and Barbara Fox to vice president and John DiMarzio to information technology manager; and hired Melinda Brown to its fiduciary tax staff.
The Regional Development Co. recently elected its board officers for 2021. Mike Riehle, president of the La Porte Economic Advancement Partnership, was named to the RDC's board of directors. The RDC's board officers for 2021 include: Michael Schneider, First Financial Bank, chair; Matt Saltanovitz, Indiana Economic Development Corp., vice chair; Scott Casbon, First Merchants Bank, secretary; John Matthiesen, retired from CliftonLarsonAllen LLP, treasurer; and Rex Richards, Valparaiso Chamber of Commerce / Valparaiso Economic Development Corp., past chair. The RDC administers the U.S. Small Business Administration's 504 Loan Program in Indiana and the greater Chicago metropolitan area.
Greg Hammer, president of Hammer Financial Group in Schererville, completed semiannual training with Ed Slott and Co. LLC by participating in a virtual workshop Nov. 5-6. The workshop provided technical training on advanced retirement account planning strategies, estate planning techniques as well as an exploration of recent retirement and tax law changes under both the SECURE and CARES Acts and how it will impact financial planning in 2021 and beyond.
Government



Dave Cunningham recently was appointed fire chief for the city of Whiting.
Gov. Eric Holcomb recently appointed two new cabinet positions. Karrah Herring was appointed Indiana's first chief equity, inclusion and opportunity officer, and Katie Jenner was appointed as Indiana's first secretary of education.
Several Northwest and North Central Indiana representatives recently were named to the 30-member 211 Advisory Board for the Indiana Family and Social Services Administration. They are: Kimberly Green Reeves, Beacon Health System, South Bend; Brian Harvey, Franciscan Health, Dyer; Velshonna Luckey, United Way of St. Joseph County, South Bend; and Gary Olund, Northwest Indiana Community Action, Crown Point.
Health Care
Community Healthcare System in Munster welcomed the following physicians and personnel: Dr. Thomas Wilkins, family medicine; Dr. Alaa Atieh, gastroenterologist; Dr. Kumar Venkatachalam, gastroenterologist; Courtney Schuiteman, medical geneticist; Dr. Sean Swearingen, cardiologist.
Northwest Health recently welcomed the following physicians and medical personnel: Dr. Reuel Uy, internal medicine; Dr. Kalid Adab, oncologist; Dr. Daniel De Gala, internal medicine; Dr. Ramla Khan, family medicine.

Franciscan Health recently welcomed the following physicians and medical personnel: Dr. Majd Kanbour, cardiologist; Dr. Luis Lora, internal medicine; Dr. Jace Varkey, family medicine; Dr. Sueyi Lai, hematology and oncology; Sarah Jones, chief nursing officer, Michigan City; Dr. Jessica Siegler, obstetrics and gynecology; Dr. Emmett Robinson, internal medicine.
Lynn Kowert, a registered nurse with Northwest Health — Porter, recently was presented the 2020 Nursing Excellence Award.
Nina Stur was named chief nursing officer and vice president of patient care services at St. Catherine Hospital in East Chicago, which is operated by Community Healthcare System.
Logistics
The Ports of Indiana, which operates the Port of Indiana-Burns Harbor, promoted Andrea Hermer to chief operating officer and hired James Hall as general counsel.
Manufacturing
Chip Cable recently was named national sales manager for Steel Cities Steels Inc. in Burns Harbor.
Technology
Mike Hecht was promoted to vice president of operations at E Technologies in Portage.
Keith Thomason was named director of information security at Cardinal Point Technologies in Valparaiso.
Brent Streetman recently joined the Digital Crossroads data center in Hammond as senior vice president, and John Greenwood joined as chief strategy officer.

Amy Lowery was named vice president of marketing at APL nextED, a Valparaiso-based provider of technology services for the education sector.
News
US Business Systems Inc. in Elkhart was named a 2020 Elite Dealer by ENX Magazine. The company specializes in print management and IT services. Elite Dealer winners are selected on several criteria, including technical service excellence, marketing proficiency, growth initiatives, technology leadership, industry accolades and philanthropy.
A $4 million grant from the U.S. Department of Transportation's Maritime Administration will help the Port of Indiana-Burns Harbor convert a vacant gravel yard into a multimodal storage facility. The grant will cover construction costs of an 84,000-square-foot warehouse and a 1.65-acre storage pad in the east harbor arm. Public bidding is tentatively set for early 2022 with construction expected to start by spring of that year.
The Society of Innovators at Purdue University Northwest recently named its 2020 Innovators. Individual inductees are: Ken Barry, executive director, City Life Center, Gary; Magesh Chandramouli, associate professor of computer graphics technology, Purdue University Northwest, Hammond and Westville; Emily Edwards, founder, Emily's Foods / Paradise Icing, Schererville; Jamie Fankenhauser, owner, Bun's Soapbox, Valparaiso; Matt Hanson, clinical assistant professor of marketing, Purdue University Northwest, Hammond and Westville; Jake Miller, owner, JEM Custom Shoes, Michigan City; Jared Riddle, professor of English, department chair, Ivy Tech Community College, East Chicago; Daniel Schultz, teacher, Hobart High School, Hobart. Team inductees are: ArcelorMittal, team led by Richard Clausius, East Chicago; Centier Bank, team led by Chris Campbell, Merrillville; Economic Development Corp. Michigan City, Ind. with Michigan City Area Schools, team led by Clarence Hulse, Michigan City; Tonn and Blank Construction, team led by Jon Gilmore, Michigan City; and Top Flight Hockey, team lead by Quinton Oster and Dan Mikrut, St. John.
Midwest Truck & Auto Parts of Chicago, a supplier of aftermarket automotive and truck components, on Oct. 29 broke ground on its new 125,000-square-foot facility at the AmeriPlex at the Crossroads Business Park in Merrillville. The Indiana Economic Development Corp. said the company could create up to 150 jobs by 2024.
Window + Wall LLC of Chicago is opening a 120,000-square-foot facility in Porter County, which is expected to create up to 112 jobs during the next few years.
Michigan-based Three Rivers Health will join Beacon Health System of South Bend. The process is expected to be completed by the spring.
NWI BizHub, an online resource for business owners, recently launched in partnership with Legacy Foundation, Crown Point Community Foundation, Unity Foundation of La Porte County, Northwest Indiana Small Business Development Center and the Center of Workforce Innovations. The website offers a free network of almost 60 resources and tools to help businesses find answers to resolve problems as well as steps to help startups get operational.
Operators of the Gary/Chicago International Airport are hopeful reduced customs clearing times will lead to more international and private jet business. U.S. Customs and Border Protection recently announced the required clearing period for international flights was reduced to 24 hours from the previous 48- to 72-hour notification period. The reduction was sought by the Gary/Chicago International Airport Authority to pursue additional international corporate and private aviation business.
South Bend-based Elkhart Plastics Inc. was purchased by Myers Industries Inc. of Akron, Ohio.
Click here to read more from the February / March 2021 issue of Northwest Indiana Business Magazine.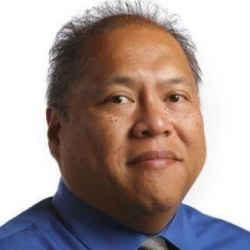 Latest posts by Larry Avila
(see all)