Learn about people, companies making difference at work and in their communities
Banking
Muncie-based First Merchants Corp. elected H. Douglas Chaffin to its board of directors, and Tom Myers was named new region president for its Michigan market. Myers will oversee the bank's Michigan operations. First Merchants and MBT Financial Corp., which operated as Monroe Bank & Trust, merged in September.
Paul Marsh, president and CEO of South Bend-based Teachers Credit Union, was presented the Indiana Credit Union League's 2019 Professional Achievement Award during the organization's recent annual chairman's awards banquet in Indianapolis. Marsh was selected from nominees statewide for an award that honors career accomplishments, commitment to the credit union movement and community contributions.
Economic Development
Rex Richards, president of the Valparaiso Chamber of Commerce, was elected chairman of the Regional Development Co. board of directors. Steve Kring, regional president of Horizon Bank, and Greg Bracco, senior vice president, business banking manager, at Peoples Bank, were elected to the board. Other board officers include: Michael Schneider, First Financial Bank, vice chair; Scott Casbon, First Merchants Bank, secretary; John Matthiesen, CliftonLarsonAllen LLP, treasurer; and Hubert Cook, Greater La Porte Economic Development Corp., past chair. The organization administers the U.S. Small Business Administration's 504 Loan Program in Indiana and the greater Chicago metropolitan area.
John DeSalle, president of Hoosier Racing Tire Corp., will serve as the first executive engineer in residence in the University of Notre Dame's recently created iNDustry Labs. The iNDustry Labs is a university-wide platform designed to connect research facilities, experiential learning programs and dedicated expertise to regional industry and educational partners. The lab serves as the foundation for the South Bend-Elkhart Labs for Industry Futures and Transformation Network and supports its goal of creating a competitive advantage for businesses in the greater South Bend area.
Heather Ennis, president and CEO of the Northwest Indiana Forum, was elected the 2020 chair for the Indiana Economic Development Association board of directors. IEDA works to promote state and federal policies, which support a positive business climate to help existing businesses flourish and attract new businesses to Indiana.
Education
Michael Harmless was named chair of the board of directors of the Ivy Tech Foundation. He has served on the Ivy Tech Foundation board since 2006. Harmless previously served on the Ivy Tech Community College State board of trustees from 2004 to 2006. The foundation board also appointed Maria Quintana as vice chair, Patrick Ralston as treasurer and Terry Bowen as secretary.
Ivy Tech Community College named Doneisha Posey executive director of employee diversity, equity and belonging.
James Acton was named president of the Ball State University Alumni Association. Acton, who earned a bachelor's degree from Valparaiso University, brings more than 25 years of experience in alumni relations. He also serves as the Ball State University Foundation's vice president of alumni engagement.
Stewart Cooper, director of counseling services and professor of psychology at Valparaiso University, recently was presented a lifetime achievement award from the Association of University and College Counseling Center.
Christine Caron Gebhardt, director of the Gender Relations Center at the University of Notre Dame, was appointed by the college as assistant vice president for student services in the division of student affairs.
Kevin Bowyer, the Schubmehl-Prein professor in the University of Notre Dame's Department of Computer Science and Engineering, has been named a fellow of the American Association for the Advancement of Science.
Energy
Merrillville-based NiSource, parent of NIPSCO, named Nick Drew director of investor relations and finance and appointed Nick Stavropoulos to chief safety adviser. They will report directly to Joe Hamrock, CEO and president of NiSource.
Finance
Timothy Rice, Timothy VerSchure and John Masterson, advisers with Lakeside Wealth Management in Chesterton, recently were named to the 2019 edition of the Financial Times 401 Top Retirement Advisors. The list recognizes the top financial advisers who specialize in serving defined contribution retirement plans across the U.S.
Erik Brenner, president and CEO of Hilltop Wealth Solutions in Mishawaka, recently completed his semiannual training with America's IRA Experts at Ed Slott and Company LLC in Dallas. The workshop provided in-depth technical training on advanced retirement account planning strategies and estate planning techniques and new tax laws.
Kimberly Scalzitti was named program manager for Centier Investment Services, a service of Merrillville-based Centier Bank.
Government
Elaine Bedel, who has served as president of the Indiana Economic Development Corp. since 2017, was appointed secretary and CEO of the new Indiana Destination Development Corp., a joint public-private agency with the ability to raise its own funds. Indiana lawmakers established the new state entity to lead efforts to elevate the state's position as the best place to live and visit.
Health care
Robert "Bob" Krumwied, president and CEO of Merrillville-based Regional Health Systems Mental Health Center retired from the post in December. He was succeeded by Bill Trowbridge, who most recently served as president and CEO of Paladin, a Michigan City-based organization that assists people with disabilities.
Rose Flinchum, a registered nurse and certified diabetes educator at La Porte Hospital, was named Diabetes Educator of the Year for 2019 by the Indiana Coordinating Body of the American Diabetes Association.
Karen Wiseman, a clinical resource nurse and director of Franciscan Home Care & Hospice in Jasper County, retired from her post in November. Wiseman began her career at the former Jasper County Hospital in 1975, which later was purchased by Franciscan Health. She transitioned in 1985 to Jasper County Home Healthcare, which now operates as Franciscan Home Care & Hospice.
Dr. Michael Todd, an emergency department physician at Franciscan Health Crown Point, was recognized by the hospital's nursing staff with the St. Raphael Award. The award is presented to an emergency room doctor in recognition of outstanding dedication, teamwork and respect for the nursing staff, and commitment to the mission and values of Franciscan Alliance.
Tracy Biggs, Franciscan Health speech-language pathologist, recently was credentialed as a certified lactation counselor. She completed training with the Healthy Children Project Inc. Center for Breastfeeding, and her certification was issued through the Academy of Lactation Policy and Practice.
Easter Becker-Smith was named business development specialist for Workforce Healthcare, an occupational health and wellness organization for Porter County. The organization, which is a collaboration between La Porte Hospital and Porter Regional Hospital, provides occupational health services and corporate wellness programs.
Franciscan Health welcomed the following new physicians: Dr. Wajihuddin Syed, Franciscan Physician Network Oncology and Hematology Center Crown Point, and Dr. Andrew J. Krutul, Rensselaer Specialty Clinic.
Community Healthcare System recently welcomed the following physicians to the Community Care Network Inc.: Dr. Omar Abuzeid, OB/GYN; Dr. Ragini Bielski, internal medicine; Dr. Katherine Foley, general surgeon; Dr. Dan Kaup, family medicine. The CCNI group of physicians are affiliated with Community Hospital, Munster; St. Catherine Hospital, East Chicago; St. Mary Medical Center, Hobart; and Community Stroke & Rehabilitation Center, Crown Point.
Human Resources
Brigette Turay of Crown Point was named vice president of human relations for Second Life Mac in Skokie, Ill., which purchases used Apple devices.
Law
Mary DeBoer, who had served as a magistrate for the Porter County Superior Courts in Valparaiso since 2011, was appointed by Gov. Eric Holcomb to serve as a judge in the Porter County Circuit Court. She succeeds Judge Mary Harper who retired Dec. 31. The state said Harper was the longest-serving female judge in the Indiana judiciary.
Leadership
John Davies, who founded the Society of Innovators of Northwest Indiana in 2005, was the recipient of the organization's first ever Lifetime Achievement Award. Davies was presented the award during the group's annual event Nov. 21. The society, now affiliated with Purdue University Northwest, said the award is its highest honor for an individual leader. Davies retired as managing director of the Society of Innovators of Northwest Indiana in 2018.
The latest inductees were welcomed Dec. 4 into the South Shore Wall of Legends at the Indiana Welcome Center in Hammond. The 2019 Legends include: George Ade, an American writer, playwright, journalist and philanthropist, considered the father of the American musical; Thomas Katsahnias, industrialist, who spent most of his career at Inland Steel and later worked for Ancilla Systems and Calumet College; Harold Scheub, a long-time professor at the University of Wisconsin-Madison, became one of the world's leading scholars in African oral tradition and folklore.
News
Common Collabs, a startup manufacturer specializing in cold brew coffee and other consumer packaged goods beverages, is opening a new facility in Knox in Starke County and expects to create up to 80 new jobs in the next few years. The company will invest about $22 million to construct and equip an about 60,000-square-foot production facility at 2755 E. Division Road. The IEDC offered the company up to $800,000 in conditional tax credits based on the company's job creation plans. The tax credits are performance-based, meaning the company is eligible to claim incentives once Hoosiers are hired, the state said.
Click here to read more from the February/March 2020 issue of Northwest Indiana Business Magazine.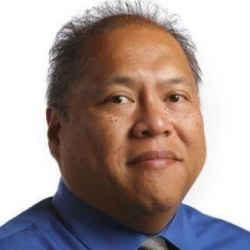 Latest posts by Larry Avila
(see all)