Learn about people, companies making difference at work and in their communities
Accounting
Kruggel Lawton CPAs, an accounting and business advisory firm with locations in Elkhart, South Bend and St. Joseph, recently announced that Julie Eslinger, a staff CPA, earned the designation of certified valuation analyst from the National Association of Certified Valuators and Analysts. The CVA is an accreditation for CPAs, which provide business valuation and litigation consulting services. Eslinger has more than 10 years of public accounting experience.
Banking
Centier Bank in Merrillville recently announced the following executive appointments: Don Baker, senior partner; Sharyn Chesna, senior portfolio manager, business banking department; Yolanda Estrada, assistant vice president, processing manager, mortgages department; Janice Ortbring, vice president and director of marketing.
Michigan City-based Horizon Bancorp Inc., operator of Horizon Bank, has signed a definitive agreement to combine operations with Salin Bancshares Inc. of Indianapolis. Salin Bancshares operates Salin Bank and Trust Co., which had $918.4 million in assets as of Sept. 30 and 20 banking locations in 10 Indiana counties serving Columbus, Delphi, Edinburgh, Fishers, Flora, Fort Wayne, Galveston, Gas City, Kokomo, Lafayette, Logansport, Marion, West Lafayette and Indianapolis. Horizon Bank in a statement said the merger will enhance its core deposit base and expand its presence in central and northeast Indiana.
Business
The Greater La Porte Chamber of Commerce is in search of a new president and CEO. In its Dec. 10 email newsletter, the chamber said Rita Mrozinski, who had served as president and CEO since January 2017, "has moved on from her position with the chamber." A selection committee has been formed and is actively searching for Mrozinski's replacement.
Katie Eaton was named new president of the Michigan City Chamber of Commerce. Eaton most recently served as economic development manager with the Economic Development Corp. Michigan City. Eaton earned her undergraduate degree and master's degree in business administration from Purdue University Northwest. She also has served on various boards of directors in the Michigan City area and is a member of the Michigan City Rotary Club, the Indiana Economic Development Association and Women in Leadership La Porte County. Eaton succeeds Mary Jo Orlowski who had served in the role since January 2016 but resigned from the post in September.
Community
The latest induction into the South Shore Wall of Legends took place Dec. 12 at the Indiana Welcome Center in Hammond. South Shore Legends honors individuals with a connection to Northwest Indiana who have made their mark on the world through exploration, courage, creativity or innovation. The 2018 inductees include: Capt. James M. Kirk, a native of Gary, who was the first enlisted man to fly 50 missions as a tail gunner during World War II; Lowell J. Thomas, global adventurer, radio broadcaster and Valparaiso University graduate; and W.F. (Bill) Wellman, a U.S. Marine during World War II, a pioneer in tourism in Northwest Indiana who continues to introduce breakthroughs with his T.A.P.S. project across America.
The city of La Porte is among nine Indiana communities that will be among the first in the state to be part of a new downtown revitalization initiative. Lt. Gov. Suzanne Crouch, the Indiana Office of Community and Rural Affairs (OCRA) and the Indiana U.S. Department of Agriculture Rural Development announced Nov. 19 that OCRA was awarded a $100,000 grant from the USDA Rural Development to create the IMPACT Main Street program, designed to strengthen and protect businesses and create job opportunities.
Development
Fulcrum BioEnergy of Pleasanton, Calif., announced Dec. 13 that it has selected Gary for its Centerpoint BioFuels Plant. The estimated investment is $600 million, and when fully operational by 2022, the facility could employ up to 160 people. Construction is expected to begin in 2020 and will take between 18 and 24 months to complete, the company said. Once operational, the plant will divert and process about 700,000 tons of waste from the greater Chicago area.
Dining
Temple News Agency, a café and coffee shop in La Porte, now is owned and operated by J.D. and Jennifer Flynn. The Temple News Agency marked its 100th anniversary in 2018. The Flynns said they were patrons of the eatery, at 816 Jefferson Ave., before buying the business in September.
Education
Valparaiso University's College of Nursing and Health Professions will begin offering an online, post-professional, occupational therapy, doctoral program in summer 2019. The addition of the post-professional occupational therapy doctorate represents the second doctoral degree at Valparaiso. The online degree consists of 32 credits for those with a master's degree and 42 credits for those with a bachelor's degree.
Matthew Etchison was named chief information officer for Ivy Tech Community College. Etchison previously served as the college's vice president for information technology as part of the workforce alignment department. As chief information officer, Etchison will serve as the senior information technology administrator for Ivy Tech, providing visionary and operational leadership for strategic planning, implementation and improvement of technologies, solutions and related support services that closely align with the college.
Purdue University Northwest's School of Education & Counseling made Indiana's latest top 10 ranking of Indiana collegiate institutions issuing the most teaching licenses, according to the Indiana Department of Education—Office of Educator Effectiveness and Licensing. Purdue Northwest ranked eighth of 46 institutions in Indiana granting teaching licenses, the college said in a statement.
Saint Joseph's College at Marian University, a new two-year college launched through a partnership between Saint Joseph's College in Rensselaer and Marian University in Indianapolis has named Jeffrey Jourdan executive director and Michael Nichols associate director and dean.
James Brodzinski, dean of the College of Business at Valparaiso University, was selected for a three-year term on the AACSB Continuous Improvement Review Committee. The committee oversees processes for continuation of business accreditation. Brodzinski joined Valparaiso University as dean of the college of business in 2012.
Gwen Stricker of Whiting was part of a Ball State University student team that took second place in the 2018 Charles E. Peterson Prize Competition.
Entertainment
Orestes Hernandez, formerly vice president of business development at the Coral Gables (Florida) Museum near Miami, was named executive director of the National Mascot Hall of Fame in Whiting. Al Spajer, who had served as the hall of fame's executive director, will transition to director of community engagement. Other staff include Ann Canning, operations manager; Karen Anaszewicz, museum office manager; and Adam Moskalick and Alexa Cano, events staff.
Financial
St. Louis-based financial services firm Benjamin F. Edwards & Co. recently opened its first Indiana location in Chesterton, which will be led by Clifford Bryan, branch manager and managing director—investments.
Elkhart-based recreational vehicle maker Thor Industries Inc. named Mark Trinske vice president of investor relations. Trinske most recently served as vice president of investor relations for SeaWorld Entertainment Inc. in Orlando, Fla. Trinske earned an undergraduate degree from Arizona State University and a master's in business administration from the University of Michigan.
Gaming
Spectacle Entertainment of Indianapolis in late November announced that it will merge with Majestic Holdco LLC in a cash transaction. Terms of the deal were not disclosed. Majestic Holdco owns the Majestic Star Casino LLC and the Majestic Star Casino II LLC, both in Buffington Harbor in Gary, as well as a 300-room hotel, 2,000-space parking garage, and a pavilion containing land-based restaurants, bars and meeting facilities.
Health care
Franciscan Health's new $243 million hospital in Michigan City is ready for business. The facility, which fronts I-94 and took about 2-1/2 years to complete, was scheduled to open Jan. 12. Franciscan recently dedicated the hospital's chapel, hosted a VIP reception and open house for about 500 people, hosted an open house for staff, and Dec. 8 welcomed more than 3,000 people to a public open house.
Jim Concato, director of oncology services at Methodist Hospitals, was one of six health care professionals named a 2018 Cancer Control Champion by the Indiana Cancer Consortium, a coalition working to prevent, control and reduce cancer in Indiana. He was recognized for exhibiting leadership in implementing the ICC Cancer Control Plan through participation in action teams and local cancer coalitions.
Robert Franko was named president and CEO of Valparaiso-based Visiting Nurse Services of Northwest Indiana. Franko is a native of Northwest Indiana and previously served as vice president for development and marketing for Porter-Starke Services from 1996 to 2010. Franko replaces Leigh Morris who has served as the organization's interim president and CEO since June.
Community Hospital in Munster recently welcomed new physicians to Community Care Network Inc. The new physicians are: Dr. Pratik Patel, electrophysiologist; Dr. Jayshree Bhatt, family medicine specialist; Dr. Stephanie Evanson, obstetrician-gynecologist; Dr. Carolina Ocampo, family medicine specialist; and Dr. Joanne Niere-Ramos, family medicine specialist.
Manufacturing
Alliance Steel of Bedford Park, Ill., finalized its plan Dec. 5 to bring its flat-rolled steel supply and coil processing business to Gary and create up to 130 new jobs by 2023. Alliance announced in July plans to relocate its operations from Illinois to Gary. Information released by the Indiana Economic Development Corp. said the company will purchase and equip a 250,000-square-foot facility at 2700 E. 5th Ave. in Gary at an estimated cost of $19.7 million. Alliance expects to begin renovations early next year and begin operating by January 2020.
LCI Industries of Elkhart announced Nov. 30 its wholly-owned subsidiary Lippert Components Manufacturing Inc. acquired for $28 million the business and certain assets of the furniture manufacturing operation of Smoker Craft Inc., a pontoon, aluminum fishing and fiberglass boat maker in New Paris.
Media
Stacey Kellogg has been named editorial director of Ideas in Motion of Valparaiso. Kellogg, a Michigan City native, has a Bachelor of Arts degree in professional writing from Purdue University. Kellogg most recently served as regional manager, community relations for La Porte Hospital, Porter Regional Hospital in Valparaiso and Starke Hospital in Knox as well as the La Porte and Porter Medical Groups.
Nonprofit
Amy Davis Navardauskas has been named executive director of The Art Barn School of Art in Valparaiso. Navardauskas is an established artist in Northwest Indiana and previously served on the leadership team of Lubeznik Center for the Arts in Michigan City, where she served as the marketing director for 10 years.
Retail
Michigan-based SpartanNash Co. announced in late November that it will acquire South Bend-based grocer Martin's Super Markets Inc., a family-owned and operated independent supermarket chain.
Ohio-based Big Lots hosted a grand opening ribbon cutting Nov. 30 at its new location at 3201 E. Lincoln Highway in Hobart, east of Southlake Mall.
Utilities
Jennifer Montague has been named vice president of communications and external affairs for Northern Illinois Public Service Co. (NIPSCO) in Merrillville. She will report to Violet Sistovaris, NIPSCO president, and be based at the company's headquarters in Merrillville.
Duke Energy, which serves about 820,000 customers across central and southern Indiana, named Stan Pinegar, formerly vice president of Indiana government affairs, Duke Energy's state president for Indiana, succeeding Melody Birmingham-Byrd who is Duke Energy's senior vice president and chief procurement officer. As state president, Pinegar manages state and local regulatory and government relations and community affairs. Pinegar works with the corporate and regulatory strategy teams to advance the company's rate and regulatory initiatives.
Click here to read more from the Feb-Mar 2019 issue of Northwest Indiana Business Magazine.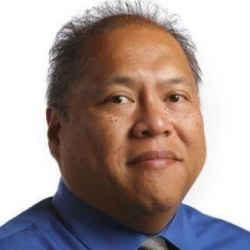 Latest posts by Larry Avila
(see all)