Learn about people, companies making difference at work and in their communities
Banking
Waylon Peterson, Teachers Credit Union's president of investment services, was named one of Bank Investment Consultant's Top 30 Bank Program Managers. Bank Investment Consultant is a news and analysis source for financial executives, which ranks individuals on percentage growth of team assets, annual team production and growth of an institution's investment business.
Notre Dame-based Notre Dame Federal Credit Union recently announced the opening of its first Arizona office and named Tom Gyrp, president and CEO, and appointed Bob Phillips of Arizona market president.
Merrillville-based Centier Bank recently appointed new executives and branch managers around its statewide network.
Appointments included:
Kathy Sears, vice president of business banking for the bank's downtown Elkhart branch
Alexa MacDonald, senior treasury management analyst/officer
Dan Beechy, branch manager of Centier's downtown Fort Wayne branch
Dan Gibson, talent development manager and assistant vice president within the bank's human resources department
Samantha Steele-Schilla, branch manager of Centier's downtown Chesterton location
Timothy Harvey, officer at Whitestown Meijer store branch
Centier Bank operates more than 60 locations across Indiana and has more than $4.5 billion in assets.
Business
John Seward, chairman and CEO of Business Risk Services of IN in Schererville, recently was named to the Albert Nelson Marquis Lifetime Achievement Who's Who roster.
Education
Danielle Wood, associate director for research in the Center for Civic Innovation at the University of Notre Dame, was named project director of the Notre Dame Global Adaptation Initiative, a program of the Notre Dame Environmental Change Initiative. Therese Cory, the John and Jean Oesterle associate professor of Thomistic Studies in the University of Notre Dame's Department of Philosophy, has been named a member of the Pontifical Academy of St. Thomas Aquinas by Pope Francis.
Terry Anker recently was named the chair of the Ivy Tech Community College State Board of Trustees. Anker is chairman of The Anker Consulting Group Inc. in Carmel. Representatives on the board from Northwest and Northcentral Indiana include: Larry Garatoni, Mishawaka, CEO, HQ Investments, and Stewart McMillan, Valparaiso, president and CEO, Task Force Tips Inc.
Stacy Atkinson recently was named chancellor for Ivy Tech Community College's Richmond and Connersville locations. She has been with Ivy Tech since 2015.
Naomi Bechtold was named family resource management specialist for the Purdue Extension in the College of Health and Human Services. She will oversee personal management education for Purdue Extension throughout Indiana.
Anne Edwards, associate professor of human development and family studies at Purdue University Northwest, was named a recipient of the Felix Berardo Scholarship Award for Mentoring by the National Council on Family Relations.
Gary Lamberti, professor in the department of biological sciences, has been named the Gillen acting director of the University of Notre Dame Environmental Research Center.
Finance
Corey Hecht of Merrill Lynch Wealth Management's Merrillville office recently earned certified financial planner certification from the Certified Financial Planner Board of Standards.
Government
At the Indiana State Prison in Michigan City, Christopher Dustin was promoted to correctional captain; Michael Moon, Terry Redden and Shirley Rice were promoted to correctional lieutenants; and Ryan Heavilin and Leigia Estes were promoted to correctional sergeants.
Kimberly Nightingale and Deborah Burke recently were appointed assistant general counsels for the Indiana Department of Child Services for its north and south regions.
Gov. Eric Holcomb appointed South Bend Fire Chief Stephen Cox to serve as the Indiana state fire marshal.
Mitch Donick was named deputy director of operations for the parole services division of the Indiana Department of Correction, and Christine Daniel was named executive director of transitional health care.
Randall Evans, deputy commissioner of agency services for the Indiana Department of Insurance, was awarded the Warren Spruill Regulator Recognition Award by the Securities & Insurance Licensing Association.
Col. R. Dale Lyles recently was appointed by Gov. Eric Holcomb to serve as the new adjutant general of the Indiana National Guard.
Health care
Porter Physician Group in Valparaiso recently hired Dr. Sunil Patel, internal medicine physician; Dr. Michelle DiCostanzo, family medicine physician; interventional cardiologist Dr. Fahd Syed; and neurologist Dr. Ryan Pappas. Alicia Bueche, a family nurse practitioner, joined La Porte Physician Network — Primary Care in La Porte.
Franciscan Physician Network Health Centers hired Dr. Kenneth Polezoes in Schererville, and Dr. Janet Bilder in Valparaiso. Franciscan Physician Network Heart Center Michigan City hired cardiologists Dr. Eyad Alhaj and Dr. Abdullah Quddus. Urologist Dr. Robert Korsch joined the Franciscan Medical Pavilion staff in Michigan City. Dr. Narayan Prabhakar, family medicine, and Dr. Nathan Windsor, podiatrist, joined the staff at Franciscan Physician Network Hammond Clinic in Munster. Dr. Emmett Robinson joined the Franciscan Physician Network's Crown Point Internal Medicine and Specialty Center.
Community Healthcare System recently welcomed several physicians and surgeons to Community Care Network Inc.: Dr. Dean Ferrera, cardiologist; Dr. Mehdi Akhavan-Heidari, thoracic surgery; Dr. Holly Longstreet, family medicine; gastroenterologists Drs. Anoop Appannagari, Joel Cahan, David Herbstman, Muhammad Kudaimi and Praveen Nallapareddy; general surgeons Drs. Teoman Demir, Anne Dempsey, Terrence Dempsey and Russell Pellar; Dr. Ragini Bhadula, internal medicine-pediatrics specialist; Dr. Aamir Badruddin, neurology, neurocritical care and vascular neurology; Dr. MaryAnhthu Do, neurology; Dr. Vinny Sharma, neurologist; Dr. Leslie Wilbanks, neurologist; Dr. Omar Abuzeid, obstetrics/gynecology; Dr. Nikhil Pandhi, orthopedic surgeon; Dr. Christine Firlit, pediatrician; Dr. Samuel Lau, psychiatrist; and Dr. Hassan Alsheik, urologist.
Dr. Joseph Arulandu, an internal medicine physician and member of La Porte Physician Network, has been elected a Fellow of the American College of Physicians.
Dr. Maribonn Tiangson, an internal medicine physician, joined La Porte Physician Network.
Marie Weaver, a registered nurse with Franciscan Health Dyer, recently was presented with the hospital's first DAISY Award, which recognizes nurses who provide extraordinary, compassionate and skillful care.
Methodist Hospitals recently welcomed these physicians to the Methodist Physician Group Network: Dr. Pouya Alijanipour, orthopedic spine surgeon; Dr. Mustafa Nakawa, family medicine; and Dr. Anekal Sreeram, otolaryngology.
The East Chicago-based 219 Health Network Inc. welcomed four physicians to its team: Dr. Gangandeep Kaur, family practice, Highland; Dr. Jun Kim, obstetrician/gynecologist, East Chicago; Dr. Wayne Larson, obstetrician/gynecologist, Hammond; and Dr. Thomas Wilkins, family practice, Hammond.
Hospitality
Terry Dammeyer was named president and CEO, investments and development, for Merrillville-based hotel and restaurant development management firm White Lodging, replacing Deno Yiankes, who is retiring in January. Yiankes was appointed to the company's board of directors.
Michael Lee is the new managing partner of LongHorn Steakhouse in Merrillville.
Insurance
Gibson, which is based in South Bend and has additional locations in Plymouth, Indianapolis, Fort Wayne, and Elkhart, Ind., and Kalamazoo, Mich., hired three employees to its Accelerated Advisory Academy as associate risk advisers: Haley Harrell and Jak Kramer in South Bend, and Heather Rush in Ft. Wayne. Courtney Simpkiss was promoted to chief growth officer.
Law/Legal Services
Gov. Eric Holcomb appointed Merrillville Town Court Judge Gina Jones to the Lake County Superior Court to succeed Judge John Pera who retired in June.
Nonprofit
Purdue University Northwest Chancellor Thomas L. Keon recently was elected to the board of directors of the La Porte County Symphony Orchestra.
Donald Fesko, president and CEO of the Community Foundation of Northwest Indiana, was presented with the 2019 Distinguished Citizen Award by the Pathway to Adventure Council from Boy Scouts of America. The foundation is the parent organization of Community Healthcare System, which includes Community Hospital, Munster; St. Catherine Hospital, East Chicago; St. Mary Medical Center, Hobart; specialty hospital Community Stroke & Rehabilitation Center, Crown Point; and Hartsfield Village, a continuing care retirement community in Munster.
Joshua Sisk was named executive director of the Potawatomi Zoo in South Bend by the Potawatomi Zoological Society Board of Directors. Sisk previously was the zoo's director of animal programs and education.
Manufacturing
Leah Curry recently was named president of Toyota Motor Manufacturing Indiana. She replaces Millie Marshall, who retired from the role Nov. 1. Curry has been with Toyota more than 22 years and has held various management roles. Curry will be responsible for production and administrative functions at the Princeton manufacturing facility, which employs more than 5,400 people, who produced more than 422,000 vehicles in 2018.
Real Estate
Mitzi Burris and Connie Christy were hired as residential real estate brokers at Century 21 Alliance Group in Valparaiso.
Technology
Gale Poch was named to the recently created role of field sales engineer for RS2 Technologies in Munster.
Transportation
Jerome Parker was named general manager for the Gary Public Transit Corp. Parker has more than 40 years of transit experience, starting out as a bus driver and later promoted into management roles.
Utilities
Denise Conlon was named public affairs manager for the northcentral portion for Northern Indiana Public Service Co.'s service area. Conlon will lead local government and customer relations, nonprofit and external affairs across Porter, La Porte, Starke, Marshall, St. Joseph and Elkhart counties.
News
ATG Real Estate Development, a developer of residential and commercial properties, recently opened ExecutiveSuites2, a co-working space, at 2901 Carlson Drive in Hammond. The site has 59 private and shared offices as well as assorted amenities, including high-speed internet access, conference rooms, lounge space, an onsite cafe and receptionist services.
Shareholders of New Buffalo, Mich.-based New Bancorp Inc., operator of New Buffalo Savings Bank, approved a purchase offer from Teachers Credit Union of South Bend during its Oct. 22 meeting. The purchase was announced in late spring. The deal is expected to close before the end of spring 2020.
Marilyn's Bakery of Hobert opened a second location in November at 9159 Wicker Ave. in the St. John mall.
Blue Chip Casino, Hotel and Spa in Michigan City hosted a grand opening for the Freemont Ballroom in the Stardust Event Center in October. The expansion, which took about a year to complete, added almost 15,000 square feet of space to rent and brings its full meeting and event space to 45,000 square feet.
New York Blower Co. in La Porte and United States Steel Corp. in Gary were among seven recently inducted members to the Indiana Manufacturers Association's Hall of Fame for 2019. Honorees were recognized at a luncheon event Oct. 16 in Indianapolis.
Sullair in Michigan City, a maker of compressed air equipment, recently broke ground on a $30 million plant rehabilitation and expansion project that is expected to create between 30 and 40 new full-time jobs.
More flights have led to more passengers using South Bend International Airport, which was on track to serve more than 800,000 passengers in 2019. Work is underway on the southwest corner of the airport property to expand parking.
The RV Technical Institute, a new facility to train technicians to repair and maintain recreational vehicles, opened in Elkhart in September. The institute was founded by the RV Industry Association. The new 18,000-square-foot facility features seven classrooms and 10,000 square feet of bay space for hands-on technical training for individuals and groups. It also features 17-foot ceilings to accommodate up to three RVs (depending on RV type), enough space for learning and component training.
Click here to read more from the Dec-Jan 2019 issue of Northwest Indiana Business Magazine.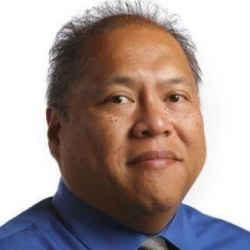 Latest posts by Larry Avila
(see all)