Stay current with local people, news and events
Business
California-based Premier BioSource, an agricultural biosciences company, plans to invest $7.5 million in Jasper County to build a new research facility. The company will construct and equip a 78,000-square-foot, 600-sow, farrow-to-finish farm operation in Rensselaer, the Indiana Economic Development Corp. reported. Premier BioSource's pigs will be used solely for biomedical research and product development, contributing to advancements in heart stents, cardiac repair and rejuvenation, diabetes and insulin research, and surgical procedures. Company officials say the facility will be operational by June 2019.
Fortune's latest list of the 100 fastest growing companies features four Indiana-based businesses. Making the list, including ranking and location:
Patrick Industries, 30, Elkhart
Thor Industries, 54, Elkhart
First Internet Bancorp, 88, Fishers
LCI Industries, 96, Elkhart
To qualify for the list, a company—domestic or foreign—must be trading on
a major U.S. stock exchange; report data in U.S. dollars; file quarterly reports with the SEC; have a minimum market capitalization of $250 million and a stock price of at least $5 on June 29, 2018. Companies must have been trading continuously since June 30, 2015. Companies also must have revenue and net income for the four quarters ended on or before April 30, 2018, of at least $50 million and $10 million, respectively, and have posted an annualized growth in revenue and earnings per share of at least 15 percent annually over the three years ended on or before April 30, 2018.
Banking
Teachers Credit Union of South Bend announced Sept. 26 that it surpassed 300,000 members. The credit union celebrated the milestone throughout October by hosting promotional events for members and through charitable activities by credit union employees. Teachers Credit Union, founded in 1931, has more than $3 billion in assets and 54 branches throughout Indiana and Southwest Michigan.
Construction
Anne Van Keppel has joined Berglund Construction as business development manager in the company's Chesterton office. Van Keppel previously worked in the corporate partnerships and business development department at Valparaiso University. She will work on expanding Berglund's presence and developing relationships in Northwest Indiana. Berglund is a construction firm based in Chicago.
Education
More freshman students are enrolling at Purdue University Northwest while numbers of previously enrolled students choosing to continue their education at the college also are increasing. The university said in its 2018-19 fall enrollment that its first-time freshman population totaled 1,172 students, up 47 from last year. Additionally, retention of continuing PNW students increased to a school record of 69.4 percent, representing an 8.6 percent jump in the past two years.
Two Valparaiso University professors are partnering with colleagues from Brown University and Smith College to advance the field of data science education, thanks to a $199,040 TRIPODS+X grant from the National Science Foundation. Valparaiso University will receive more than 50 percent of these funds and serve as the lead institution for the collaborative effort. The TRIPODS+EDU: Investigations of Student Difficulties in Data Science Instruction is one of 19 collaborative projects supported by NSF. Valparaiso's Karl Schmitt, assistant professor of mathematics and statistics and director of the college's data science program, and Ruth Wertz, assistant professor of general engineering, will serve as principle investigators.
U.S. News & World Report's latest list of best colleges in America features 43 schools from the Hoosier state. In the regional universities Midwest list, Butler University and Taylor University in Upland, tied for first. Valparaiso University was ranked fifth on the regional universities Midwest list. Purdue University Northwest's engineering program was ranked 35th among regional Midwest universities. There were six Indiana colleges featured on the national universities list. The universities and their rank include:
University of Notre Dame, 18
Purdue University, West Lafayette, 56
Indiana University, Bloomington, 89
Ball State University, 171
Indiana University-Purdue University, Indianapolis, 194
Indiana State University, 230-301
Valparaiso University has joined more than 300 other educational institutions across the nation in the #YouAreWelcomeHere scholarship program. Ivy Tech Community College, Indiana University-South Bend and Purdue University Northwest also are among the Northwest and Northcentral Indiana colleges that participate in the program. The program emerged out of a social media campaign led by Temple University to welcome and encourage international students to study in the U.S. The scholarship program provides financial support to incoming international students.
Ivy Tech Community College has named Katie Jenner vice president of K-12 initiatives and statewide partnerships. Jenner will lead Ivy Tech's efforts in expanding K-14 talent development pipeline partnerships between K-12, career centers and Ivy Tech.
Health Care
The American Heart Association/American Stroke Association recently presented the hospitals of Community Healthcare System with Get With The Guidelines – Stroke Quality Achievement Awards. St. Catherine Hospital, East Chicago, and St. Mary Medical Center, Hobart, achieved Gold Plus status, and Community Hospital, Munster, earned Silver Plus. The hospitals also earned Target: Stroke honor roll status.
Hospital and community officials broke ground Aug. 23 on the new $125 million La Porte Hospital. The new 200,000-square-foot hospital will replace the existing facility. The new hospital is part of a $140 million commitment made possible through La Porte Hospital's affiliation with Community Health Systems of Franklin, Tenn., in March 2016. The new facility is expected to open in 2020.
Jesus Delgado was named vice president of information technology/chief information officer for Community Foundation of Northwest Indiana Inc., parent company of the hospitals of Community Healthcare System. Delgado will be responsible for strategic planning, directing and managing information technologies for Community Hospital, Munster; St. Catherine Hospital, East Chicago; and St. Mary Medical Center, Hobart. Delgado has more than 27 years of information technology experience.
New physicians recently joined Franciscan Physician Network: Dr. Mazen Alakhras specializes in pulmonary, critical care and sleep medicine; Dr. E. Gracie Michels is an obstetrician and gynecologist who will see patients at Franciscan Physician Network Rensselaer Medical Center; Dr. Marianne Nelson, family medicine, will see patients at Franciscan Physician Network Rensselaer Medical Center in Rensselaer.
Community Healthcare System recently welcomed new physicians to its various facilities around Northwest Indiana: Dr. Vsevolod Tikhomirov, cardiovascular surgeon; Dr. Jason Frazier, cardiothoracic surgeon; Dr. Brian Evanson, orthopedic surgeon; Dr. Akata Kakodkar, ear, nose and throat specialist; Dr. Kedar Kakodkar, CCNI otolaryngologist, in practice in Munster; Dr. Natalie Sessions, board certified in rheumatology and internal medicine; Dr. Karen Noriega, internal medicine; Dr. Robert Khoury, primary care provider.
Nurse clinician Mary Puntillo of Community Hospital, Munster, has been selected a co-recipient of the 2018 Douglas J. Leonard Indiana Caregiver of the Year award. The Indiana Hospital Association award honors an individual whose performance in the delivery of care is considered exemplary by patients and peers.
Jessica Wisdom, a family nurse practitioner, has joined the staff at Franciscan Wheatfield Health Center, Wheatfield. Wisdom has experience in outpatient family-care settings, including hospice treatment, senior care and medical/surgical.
Dr. Scott Gogulski has joined La Porte Physician Network Primary Care at the LifeWorks Building in Michigan City as a family practice physician. Gogulski is board certified by the American Osteopathic Board of Family Physicians.
Information Technology
Tracy Matus has joined the staff of Chester Inc. in Valparaiso as an outside sales representative. She has more than 20 years of experience working in the information technology field.
Insurance
Gibson, an insurance brokerage firm with locations in South Bend, Plymouth, Indianapolis, Fort Wayne, and Elkhart, and Kalamazoo, Mich., recently welcomed the following new employees: Becky Beckman, director of marketing; Shaun Daugherty, director of technology; Dana Grant, claims specialist in risk management; Frank Jozefczak, client manager in the small employee benefit group; Kaylee Vendola, a client manager in employee benefits, SEB; and Wendy Zook, account manager in the employee benefits practice. The company also recently announced the following staff promotions: Jill Hardesty, payroll and HR operations director in Select Business Solutions; Ali Hammond, accounting services project and implementation manager
in Select Business Solutions; Brock Tatich, conversion, implementation and project specialist in Select Business Solutions; and Megan Stockton, HR consultant in Select Business Solutions.
Law
Sarah Baker of Crown Point has joined the Northbrook, Ill.-based financial services firm Hilco Global, as vice president and assistant general counsel. Baker will handle the firm's corporate legal matters as well as specific business transactions and deals requiring legal counsel. Baker was named by the National LGBT Bar Association as one of its 2015 40 Under 40.
Manufacturing
A recently released revised forecast of RV industry shipments shows that 505,900 units are expected to ship to dealers in 2018, according to the RV Industry Association. It will mark nine consecutive years of growth for the industry in what it says should be the highest annual total for the RV market. The association, which maintains offices in Elkhart and near the nation's capital in Reston, Va., said second-quarter shipments totaled 134,502, which was the third-highest quarterly shipment total in more than 40 years.
Specialty Steel Works Inc. announced Sept. 7 that it will make a major
capital investment at its Niagara LaSalle Corp. Cold Finish Steel Bar facility in Hammond. The company said the multimillion-dollar investment will include new high-performance equipment and infrastructure. The company said the new equipment will be phased in during the next year.
Media
Wende Burbridge, vice president of development for Lakeshore Public Media, recently was elected to the board of directors for the Public Radio
Association of Development Officers. PRADO provides a supportive environment for public radio development professionals through a variety of projects and services. Board members serve a three-year term. Lakeshore Public Media, based in Merrillville, operates Lakeshore PBS and Lakeshore Public Radio 89.1 FM.
Nonprofit
More than 20 new homes will be built in Mishawaka and another 20 repaired or renovated in the Mishawaka/South Bend area as part of a Habitat for Humanity International initiative led by former President Jimmy Carter and his wife, Rosalynn. The 35th Jimmy and Rosalynn Carter Work Project brought the former president and first lady to Mishawaka on Aug. 27 when they spent the week working alongside Habitat for Humanity volunteers and future homeowners. The Carters assisted in building 22 new, affordable homes in what will become an all-Habitat for Humanity neighborhood in Mishawaka. Including other Habitat projects this year and others planned the rest of 2018, a total of 41 homes will either be built, renovated or repaired in Mishawaka and South Bend as part of the 2018 Carter Work Project.
Restaurants
Jordy N Jax BBQ's new Valparaiso location is now open. The restaurant's website announced the eatery hosted its grand opening Nov. 12. The restaurant was in Demotte, but it was announced by Latitude Commercial Realty of Schererville in late August that restaurant owners Bill and Kim Walz had signed a lease at 255 E. Morthland Drive in Valparaiso. The restaurant serves traditional barbecue food, as well as beer and wine.
Shipping
The American Metal Market has named Ports of Indiana the Logistics/Transportation Provider of the Year for 2018. The ninth annual Awards for Steel Excellence recently were announced at AMM's Steel Awards Dinner, held in conjunction with the global Steel Success Strategies XXXIII Conference in New York.
News
A high-profile location at U.S. 30 and Interstate 65 will again feature hotels, premium office space and a multi-use indoor-outdoor facility. White Lodging of Merrillville on Oct. 3 revealed a more than $350 million plan to transform the site into what the hospitality firm is billing as The Farm at Crossroad Commons. The company says its 40-acre mixed-use redevelopment will support local and regional tourism and economic development "through unique-to-the-Region offerings." The main feature of is a working education-based farm and greenhouse, a visitor's center, and indoor-outdoor meeting and event center with more than 104,500 square feet of flexible space. The project, which would take up to three years to complete, also includes four hotels, a microbrewery, distillery, two restaurants, an art gallery and a 100,000-square-foot office building.
Click here to read more from the Dec-Jan-2019 issue of Northwest Indiana Business Magazine.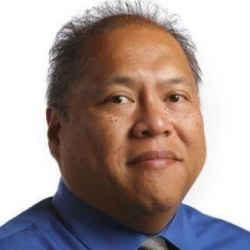 Latest posts by Larry Avila
(see all)