Learn about people, companies making difference at work and in their communities
Architecture
Christian Ramos joined Arkos Design in Mishawaka as an architectural designer.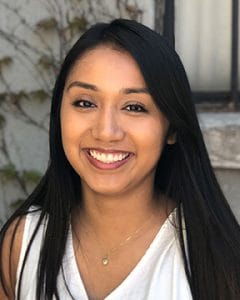 Banking
Todd Scheub is the new president of Peoples Bank and executive vice president, chief revenue officer for its parent company Munster-based Finward Bancorp. He has been with the company since 1996.
Goshen-based Interra Credit Union promoted Nicole Lengerich to regional branch manager, overseeing several branch locations, and hired Julia Slattery as a branch manager for its Dunlap location.
1st Source Corp. of South Bend elected Isaac Torres, president and CEO of Intercambio Express Inc. in Elkhart, to its board of directors and re-elected John Affleck-Graves, chaired professor of finance, and former executive vice president and CFO of the University of Notre Dame; Daniel Fitzpatrick, founder, chairman and CEO of Quality Dining Inc.; and Christopher Murphy IV, co-founder, owner and CEO of Catharsis Productions LLC to its board of directors. All terms end April 2025.
Merrillville-based Centier Bank announced several staff appointments. Monica Jenczalik joined the bank's Lake County mortgage team. She will work at Centier's Schererville east branch, 5191 W. Lincoln Hwy. Jaimie Griffith joined the bank's mortgage team. Griffith will work from the bank's Lowell branch at 1914 E. Commercial Ave. Lauren Staten was promoted to officer of the bank. Staten is the branch manager at the Hobart Strack & Van Til in-store branch. Kimberly Traina, St. John branch manager, was promoted to assistant vice president of the bank. Marcus Mayer was appointed branch manager of the bank's Crown Point downtown branch at 117 E. Joliet St.
Patrick Fehring, former president and CEO of Level One Bank and Level One Bancorp Inc., was elected to the board of directors of First Merchants Corp. and First Merchants Bank. Muncie-based First Merchants and Michigan-based Level One closed its merger in April.
South Bend-based Teachers Credit Union promoted Janelle Correa to assistant branch manager of its Whiting branch, and Monica Nevarez to assistant branch manager of its Hammond branch.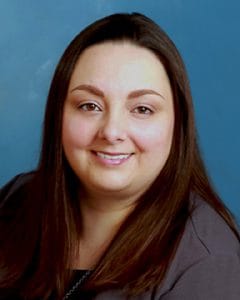 Business
Courtney Kubly was named director of business development for Downtown South Bend Inc. She has 24 years of professional management experience and most recently served as store director of Ten Thousand Villages Mishawaka the past four years, a fair-trade gift shop working with artisans in developing countries.
Danielle Oeding, vice president, sales and marketing, with the Valparaiso Chamber of Commerce, retired in June after 27 years with the organization.
Jason Harrigan is the new executive director for the Hobart Chamber of Commerce, replacing Tom Byelick who served the post between May 2021 and March 2022.
Dan Toll joined The Regional Development Co. as credit officer.
Courtney Thompson was named director of administration and events for the Indiana Manufacturers Association.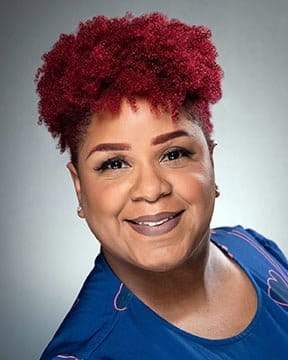 Economic development
Bethany Hartley was named president and CEO of the Elkhart Regional Partnership. She succeeds Regina Emberton who stepped down in February. Hartley, who started her new role May 23, joined the partnership as the director of diversity and inclusion in 2018.
Education
The Rev. Canon Hugh Page Jr., vice president and associate provost at the University of Notre Dame, was named the university's first vice president for institutional transformation and adviser to college president the Rev. John I. Jenkins.
Charles Small was named director of athletics for Valparaiso University. He takes over for Mark LaBarbera who retired June 30 after serving in the post for 18 years. Small began his new role July 1. The university also announced James Muhammad, president and CEO of Lakeshore Public Media, was appointed to the National Council of Valparaiso University's College of Business.
Marco Clark was named president of Holy Cross College at Notre Dame effective July 1. He most recently worked for St. Edward's University in Austin, Texas, and has worked for more than 30 years as a Catholic educator. Clark succeeds the Rev. David Tyson, who is retiring after serving as the college's president since July 2017.
Sheila Sieradzki was named director of community partnerships at Indiana University South Bend. She most recently was vice president of financial empowerment, community engagement and immigration at Lacasa Inc. in Goshen.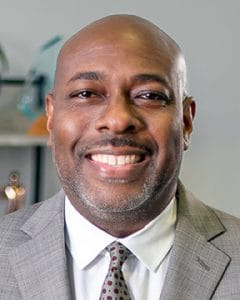 Energy
Merrillville-based NiSource named Melody Birmingham executive vice president and chief innovation officer; William Jefferson executive vice president, operations, and chief safety officer; and promoted Melanie Berman, senior vice president and chief human resources officer, to the company's executive leadership team. Jefferson and Birmingham also were named to the company's executive leadership team.
Government
Gov. Eric Holcomb made the following appointments to the Northwest Indiana Regional Development Authority board of directors with terms expiring March 31, 2026: Jason Gilliana, Valparaiso, managing member of Gilliana Pools and Whiteco Pool Solutions LLC; Don Babcock, Long Beach, director of economic development and community relations at Purdue University Northwest; John Dull, Crown Point, retired Lake County attorney; Timothy Scannell, Michiana Shores, managing director and partner at Hightower Great Lakes.
Whitney Ertel was appointed executive director of the Governor's Workforce Cabinet by Gov. Eric Holcomb. Ertel most recently served as chief business officer and chief communications officer for the Indiana Department of Workforce Development.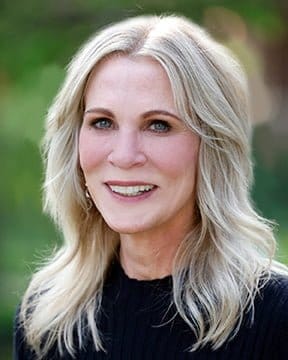 Health care
Franciscan Health welcomed the following new staff: Manuel Jones, a nurse practitioner specializing in family medicine, Franciscan Physician Network Hammond Clinic; and Kaci Bauske, a nurse practitioner specializing in internal medicine, Franciscan Physician Network 400 North Health Center, Michigan City.
Northwest Health welcomed Dr. Hector Marchand, cardiologist, Northwest Medical Group — Cardiology.
Media
Chris Nolte, who had been with Lakeshore Public Radio for 13 years, stepped down in June. His final broadcast on "Regionally Speaking" was June 3. His career spanned almost four decades.
Nonprofit
The Salvation Army of Lake County named Shanita Dolores Starks, Lake County early outreach coordinator, Purdue University-West Lafayette, and Johnese McKinney, leader of project management, gas operations, NIPSCO, to its advisory board.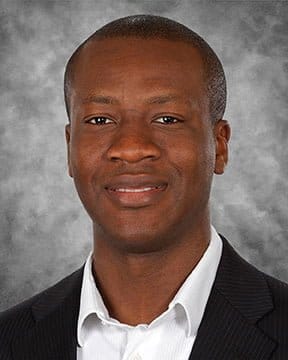 Retail
Yu Ying Seah was named vice president, IT global applications, and Peter Anjorin joined as vice president, strategy and business development, for Michigan-based SpartanNash, which is the parent company of Martin's Super Markets in South Bend. The company also named Greg Crane vice president, finance, food distribution.
Tourism
David Uran was hired by the South Shore Convention and Visitors Authority as its next CEO. Uran, who has served as mayor of Crown Point since 2007, resigned that post to join the SSCVA on May 31. Uran succeeds Speros Batistatos whose contract was not renewed after almost two decades with the organization. Cathy Svetanoff, CFO for the SSCVA, had served as interim CEO.
Jeff Jarnecke was named new executive director for Visit South Bend Mishawaka, a division of the South Bend Regional Chamber. He most recently served as executive director of venues for the City of South Bend. Jarnecke replaces Rob DeCleene who left in May to become vice chancellor of university relations and advancement at Indiana University South Bend.
News
A $232 million investment by Beacon Health System will transform South Bend's Memorial Hospital to meet current and future community care needs, system officials say. A new 10-story patient bed tower, which will feature seven patient care floors, will be among the most visible aspects of the project. Other elements include renovation and expansion of the hospital's intensive care unit, and redesign and renovation of other areas of the hospital campus. System officials say the work will be completed by March 2026. When finished, it will add 50 patient beds to the hospital and create 500 new jobs.
Merrillville-based NiSource and parent of NIPSCO, which serves about 850,000 natural gas and 480,000 electrical customers across 32 counties in Northern Indiana, said May 9 that it will not pursue a sale of its Southlake facility. The company has called the 315,582-square-foot building at 801 E. 86th Ave. on a 43.5-acre campus home since 1988. The company did not specify why it stopped its search for a new headquarters location.
Plymouth Industrial Development Corp. broke ground April 21 on a new $2.5 million, 40,000-square-foot building at 2925 Commerce St. in Plymouth. When completed, the facility will be the new home for Plymouth Molding Group. PMG has 18 full-time workers, and once the company moves into its new home, it expects to hire eight more people.
The Northwest Indiana Small Business Development Center, which assists entrepreneurs who want to launch new ventures, received the SBDC Excellence and Innovation Center Award. The award is given to small business development centers "for providing valuable guidance and assistance to entrepreneurs from diverse backgrounds and advancing program delivery and management using innovative programming and methods."
Valparaiso University and Ivy Tech Community College have signed articulation agreements to support students who transfer into Valpo's computer science, biology, psychology, chemistry and various engineering programs. Through these agreements, Ivy Tech Associate of Science graduates can seamlessly transfer to the Valpo Bachelor of Science degree program after completing preparatory coursework.
Northwest Health said it will demolish the former La Porte Hospital site at 1007 Lincolnway. That facility was replaced when a new $125 million hospital opened in fall 2020 a block away at 1331 State St. A 40,000-square-foot medical office building opened next to the new hospital in February. Once demolition and site cleanup are finished by spring 2023, the seven-acre site will be converted to green space, Northwest Health said.
A new partnership between Franciscan Health Crown Point and Ann & Robert H. Lurie Children's Hospital of Chicago will bring one of the nation's top neonatology programs to Northwest Indiana, representatives say. Beginning in September, Lurie Children's neonatologists will staff the 20-bed Level-3 neonatal intensive care unit (NICU) at Franciscan Health Crown Point. The partnership will continue when Franciscan moves into its new Crown Point hospital in 2024.
Texas-based Corsicana Mattress Co., which hosted a ribbon cutting event in March to dedicate its new factory in Pinola in La Porte County, announced in late May it was closing the facility June 3. The company cited economic reasons for its decision to close the plant. County officials offered assistance to find new jobs for the displaced workers, which was estimated at between 35 and 50 people. The county began marketing the renovated 180,000-square-foot plant.
Merrillville-based broadcaster Lakeshore PBS landed eight Silver Telly awards across multiple categories during the 43rd annual recognition program. Episodes from Lakeshore PBS series "Friends and Neighbors" won six awards. "In Studio," a series showcasing national and local musicians, received a Silver Telly in the Television-Music Video category. Its other Silver Telly was for a self-promotional video "Lakeshore PBS: We're Here for You," which highlights the mission of the organization and its service to the community.
Click here to read more from the August-September 2022 issue of Northwest Indiana Business Magazine.