Learn about people, companies making a difference at work and in their communities
Accounting
Charles Loitz, a staff accountant with McMahon & Associates, passed his CPA exam. He is a member of the Munster-based accounting firm's tax and accounting team. CPA Brandon Underwood was promoted to audit manager.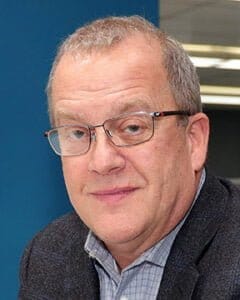 Architecture
Benton Harbor-based Wightman, an employee-owned consulting firm offering architecture, civil engineering and surveying services, hired of Scott Falk as senior project architect. He will focus on clients in central and northern Indiana.
Banking
David Bochnowski is retiring as the executive chairman of Finward Bancorp's board of directors June 30. His son CEO Benjamin Bochnowski will succeed him as chairman of the board. Leane Cerven will retire as executive vice president, chief risk officer, general counsel and corporate secretary of Peoples Bank and Finward Bancorp effective May 5.
The board of directors of the Wintrust Financial Corp. chose President Timothy Crane to succeed founder Edward Wehmer as CEO. Wehmer will continue to serve on the Wintrust board of directors and become executive chairman through May 23, 2024. He also will serve as founder and senior adviser through Dec. 31, 2026.
Thomas Prame will become the next CEO of Michigan City-based Horizon Bancorp Inc. and Horizon Bank on June 1. Craig Dwight, who has been CEO for more than 20 years, will retire. Daniel Hopp retired from the Horizon Bancorp Inc. board of directors Dec. 31 after 18 years. Vanessa Williams will fill the vacancy from his retirement. Amber Haack, who started as a teller in 2014, was named a commercial loan officer.
First Merchants Corp., the holding company for First Merchants Bank, appointed Purdue University President Mung Chiang to its board of directors.
Centier Bank's board of directors named Chris Campbell president of the Merrillville-based bank. Campbell joined the bank in 2006 and was appointed to the board in 2018. The bank promoted Sharon O'Dell of Valparaiso to vice president and manager of closing and disclosures. Teresa Quezada was named manager of the bank's Munster branch. She previously served as the branch manager of Centier's East Chicago location. Jameka Williams of Merrillville was app-based savings account Billinero's monthly $1,000 prize winner.
Ohio-based KeyBank, which has banking locations in Northwest Indiana, named Seth Keirns commercial banking leader in Northern Indiana and market president in Fort Wayne.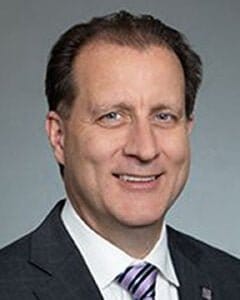 Education
Elizabeth Bennion is the new director of community engagement at Indiana University South Bend.
Jeffrey Rhoads, a leading mechanical engineering researcher and pioneer in engineering education, has been appointed vice president for research at the University of Notre Dame. Keona Lewis, associate director of research and evaluation for diversity, equity and inclusion at the Georgia Institute of Technology, has been named assistant provost for academic diversity and inclusion at the University of Notre Dame.
The Michigan City Chamber of Commerce awarded Renee Hall its Michigan City Education Award. Hall is the guidance counselor at Lake Hills STEM Elementary School.
Engineering
Jim Fier, vice president and chief technical officer at Cummins Inc., will retire at the end of March. Jonathan Wood, vice president of new power engineering, will succeed Fier, effective April 1. He has been with Cummins since 1994.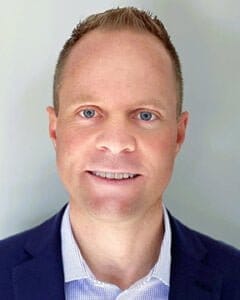 Entrepreneurship
Marc Waite bought Taylor Floor Covering at 53894 County Road 9 in Elkhart from Dave and Jayne Steed, who retired.
Indianapolis-based Elevate Ventures awarded four Region companies with the Elevate Nexus award as part of its fall pitch competitions:
SAFA, an intelligent software development company, earned $80,000 in seed money. The South Bend company is led by CEO Aarik Gulaya.
Kinga Safety earned $20,000 in pre-seed money. The South Bend company was founded by Ambrose Kamya, who is an innovation fellow at enFocus Inc.
New Territory Inc., whose CEO is Renee Riecke, earned $20,000 in pre-seed money to build an enterprise management company.
rel Eve co, a feminine hygiene company, earned $20,000 in pre-seed money. The Merrillville-based e-commerce business was founded by Jasmine Bennett.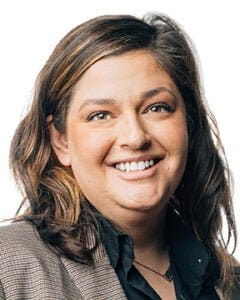 Finance
South Bend-based Healy Group hired Lindsay Matthys as associate account manager and Katherine Corpe as director of marketing.
Government
The Indiana Department of Agriculture promoted David Coates to director of the economic development division. He was the agribusiness engagement director for the department. He also will manage the Indiana Grown program. Director Bruce Kettler stepped down to become president and CEO of the Indianapolis-based Agribusiness Council of Indiana. Indiana Grown named new commission members, including Natasha Cox of Farm Credit Mid-America, which has locations in Valparaiso and South Bend, and Jeff Bricker of Ivy Tech Community College.
Gov. Eric Holcomb made several appointments, including Steven Coxhead of Hammond, president of the Indiana Passenger Rail Alliance, to the Midwest Interstate Passenger Rail Compact Commission, and Angela Comsa, vice president/chief clinical officer at Merrillville-based Regional Health Systems, and Lt. Michael Sharp, a paramedic for the town of St. John, to the Statewide Child Fatality Review Committee.
Matt Murphy of Valparaiso, who will represent Porter County, and Carl Baxmeyer (South Bend), who will represent St. Joseph County, were appointed to the Northern Indiana Commuter Transportation District Board. Jim Arnold of La Porte will represent La Porte County.
Jennifer Noffsinger of Goshen, a case manager with The Columbus Organization, was reappointed to the Governor's Council for People with Disabilities.
Kay Nelson of Portage, director of environmental affairs for the Northwest Indiana Forum, was reappointed to the Great Lakes Commission. Chris Smith, deputy director of the Indiana Department of Natural Resources, also was appointed to the committee.
Rebecca Anspach of Star City, resident manager at Catherine Kasper Life Center, was appointed to the Indiana State Commission on Aging.
John Ivory of Elkhart, the former Elkhart city police chief, was
reappointed to the Indiana State Police Board.
Dave Roberts, Indiana Economic Development Corp. executive vice president of entrepreneurship and innovation, is the CEO of the Applied Research Institute.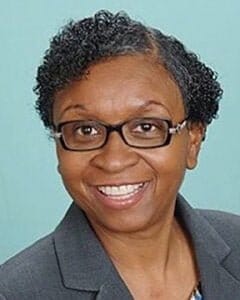 Health care
Franciscan Health Crown Point's Zubair Dave, an emergency department physician, earned the St. Raphael Award. Interventional cardiologist Kamal Sadat joined Franciscan Physician Network at the Franciscan Health Heart Center Michigan City in the fall of 2022 where he and his team performed the first patent foramen ovale closure procedure in the hospital's history. Board-certified interventional cardiologist Wisam Martini joined the Franciscan Physician Network. Valentin Drezaliu, a board-certified obstetrics and gynecology physician, joined the Franciscan Physician Network in Michigan City
Karen Allen, dean of the College of Nursing and Health Professions at Valparaiso University, is the new chairperson for Northwest Health – Porter's board of trustees.
Amber Peterson was the recipient of Northwest Health — La Porte's DAISY award for exceptional nursing, and Miriam Carpenter, certified nursing assistant, earned the PETALS award for outstanding support professionals. Team Members of the Year also were named, including: Team Member of the Year Tina Ribordy, radiology assistant; Non-Clinical Manager of the Year Jennifer Whitenack, service coordinator; Hospital Clinical Manager of the Year Amanda Cleek, manager of surgical services; Ambulatory Clinical Manager of the Year Josie McLaughlin, administrator for Northwest Health – Lakeshore Surgicare. Triple board-certified maternal-fetal medicine specialist Guillermo Font opened an office at the Northwest Health Medical Plaza in Valparaiso. Triple board-certified pulmonary, critical care and sleep medicine specialist Marvi Bikak joined Northwest Medical Group. Nurse Jennifer Mrozinski received the Nursing Excellence Award. Nurse practitioner Ashleigh Peterson joined the family medicine practice of Sudhakar Garlapati at the Northwest Medical Group — Primary Care
in Valparaiso.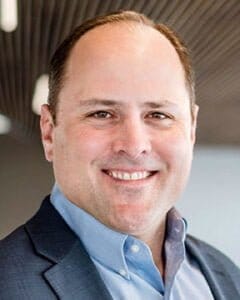 Law
Brian Heaton, partner and chair of Krieg DeVault's business, acquisitions and securities practice group, was named to the board of directors of the Indiana Chapter of the Association for Corporate Growth.
Michael Tolbert, an attorney with Gary-based Tolbert & Tolbert LLC, was inducted into the National Academy of Distinguished Neutrals. The invitation-only organization includes members who specialize in mediation and arbitration.
Barnes & Thornburg LLP in South Bend hired Jason Schultz as a partner in its health care department.
Amy VonDielingen joined Krieg DeVault LLP as a partner in the firm's business and estate planning and administration practices.
Leadership
The Leadership Institute and Society of Innovators at Purdue University Northwest have chosen 21 women for the 2023 Women on the Rise list:
Kelly Anoe of Schererville — President and CEO, Legacy Foundation
Cassie Carlson of Michigan City — Marketing Manager, Tonn and Blank Construction
Jessica Corral of Valparaiso — Executive Director, Valparaiso Creative Council
Kayla Davis of Hobart — Co-founder, Patchables
Angela Deuitch of Michigan City — President, I&D Squared Consulting (Diversity Squared)
Dominique D. Edwards, M.A. of Michigan City — Engagement Specialist, City of South Bend
Isis Fleming of Hobart — Co-founder, Patchables
Nicole Fleming of Merrillville — Owner and CEO, Grandma Irma Sauces
Irelynd Alexis Fornelli of Knox — Owner, Irelynd Alexis Boutique
Liliana Gentile of Countryside, Illinois — President and Organizational Leadership Specialist, Leaderable
Heather Hahn Sullivan of Valparaiso — Executive Director, Dunes Learning Center
Tionna Harris Crawford of Matteson, Illinois — CEO, Elevation Individual and Family Therapy
Gisele Jones of Hobart — Director, Community Partnerships and Engagement, Big Shoulders Fund
Joslyn RW Kelly of Gary — Owner and Visionary, J's Breakfast Club
Charita Lucas of Valparaiso — Founder and Executive Director, Future Cycle Breakers
Alexandra Moran of Westville — CEO, Plantennas
Mary Perren of Knox — Executive Assistant, Starke County Economic Development Foundation
Catalina Rodriguez of Chicago — Assistant Vice Chancellor of Educational Opportunity Programs, Purdue University Northwest
Shanita D. Starks of Gary — Founder and CEO, Stark Truth LLC
Erin Stojic of Valparaiso — Level Up Program Director, United Way of Northwest Indiana
Chelsea Whittington of Gary — Founder and CEO, C WHITT PR
Maura Mundell, president of the Duneland Chamber of Commerce, and Katie Eaton, president of the Michigan City Chamber of Commerce, graduated from the Institute for Organization Management, the professional development program of the U.S. Chamber of Commerce.
Manufacturing
Pittsburgh-based U.S. Steel Corp. appointed two new executives to its leadership team: Christian Gianni, senior vice president and chief technology officer, and John Gordon, senior vice president, raw materials and sustainable resources.
Joe Beyer joined Michigan City-based Sullair as senior vice president of sales in North America.
Marketing
The Idea Farm moved to 9.5 Washington St. in Valparaiso from Danville, Kentucky. CEO Jose Escalera owns Classic Cuts Barbershop, 9 Washington St., in Valparaiso, which is below the Idea Farm.
Braden Walker of Kouts-based Initium Creative joined the American Advertising Federation North Central Indiana chapter.
Valparaiso's JCMA, a marketing and technology company, hired Greg Sirko as a UX designer.
Nonprofits
Jessica Love is the Retired Indiana Public Employees Association's next executive director. She was executive director of Prosperity Indiana. She succeeds Bill Murphy, who retired after 43 years at the Indianapolis-based organization.
Elena Dwyre of the Campagna Academy in Schererville will step down as CEO after 11 years. She moved to become the CEO of Catholic Community Services of Southern Arizona. Campagna Academy will merge with Gibault Children's Services in Terre Haute.
The Healthcare Foundation of La Porte welcomed Patricia Luck to its board. Luck has worked at Hiler Industries in La Porte for 40 years. Luck replaces Kathleen Lang on the board. Lang, who is a judge and educator at Notre Dame and IIT Chicago-Kent College of Law, was a board member since 2016 when HFL was established.
Retail
Rick and Rochelle Cantrell opened a franchise of The Vitamin Shoppe at 1805 E. Lincolnway in Valparaiso.
Transportation
Fort Wayne-based Premier Truck Rental recently hired Brandon Fehn as its new Michiana territory manager.
Ashley Thorsen, South Bend International Airport's operations manager, landed a spot on the 2022 Airport Business Top 40 Under 40 list.
News
Holladay Properties is converting 39,990-square-feet of space at 850 Marietta St. in South Bend into a self-storage facility. Florida-based Store Space will manage the day-to-day operations.
Mishawaka-based Daman will be one of two new hydraulics Regional Operational Centers of Excellence for Helios, its parent company.
Elkhart-based Engineered Foam Packaging acquired North Carolina-based NatureKool.
For consideration in Around the Region, email promotions and new hires to news@nwindianabusiness.com.
Click here to read more from the April-May 2023 issue of Northwest Indiana Business Magazine.