Learn about people, companies making difference at work and in their communities




Accounting
Kylee Fraze Norman, senior manager and CPA with CLH, CPAs & Consultants, an accounting and business consulting firm with offices in Michigan City and Valparaiso, was named tax department lead. Chapel Price and Mark Holcomb joined the firm as staff accountants.
Adam Schwelnus, a staff accountant at South Bend-based Kruggel Lawton CPAs, was promoted to partner in the firm's client accounting and advisory services group.
Banking

Heidi Hoffer was named business development officer with the treasury management team at Goshen-based Interra Credit Union.
Michigan City-based Horizon Bancorp Inc. appointed Vanessa Williams as an independent director on the board of directors of its wholly-owned subsidiary Horizon Bank. Williams is senior vice president and general counsel of Kelly Services Inc., a global workforce solutions company based in Troy, Michigan. The bank also announced James Neff, bank president, retired March 31. Craig Dwight, chairman and CEO of the bank, will serve as president until a replacement is hired. Noe Najera was promoted to executive vice president; Lynn Kerber, executive vice president, was promoted to chief commercial banking officer; and Dennis Kuhn was appointed Horizon's regional president for southwest Michigan.


Merrillville-based Centier Bank announced the following executive and staff appointments: Kevin Fautz was named branch manager of Centier's new South Bend west branch at 2850 W. Cleveland Road, which opened Jan. 10; Timothy Woloszyn was named assistant vice president of business banking at the bank's downtown Valparaiso branch; Dan Hansen was named vice president of business banking at the bank's Fort Wayne branch.


Archie Brown, president and CEO of First Financial Bank, was appointed to the board of directors of the Cincinnati branch of the Federal Reserve Bank of Cleveland. Brown's appointment to one of the 12 banks of the federal reserve system is for a three-year term, which began Jan. 1.
Notre Dame Federal Credit Union of South Bend, which has a Whiting branch, promoted Crystal Waggoner to chief operations officer and Robert Shane to chief innovation officer.
Economic development

Gabriella Ratliff joined the Economic Development Corp. Michigan City as economic development coordinator. New board members also were appointed and changes to its executive board included Bill Hackney, publisher of The Herald-Dispatch, transitioning to vice chair, and Brenda Temple, general manager at Blue Chip Hotel, Casino & Spa, was appointed secretary. Joining the board were: Dalia Zygas, councilperson at-large for the Michigan City Common Council; Don Babcock, director of economic development and community relations for Purdue University Northwest; and Scott Newcomb, director of plant operations at Sullivan-Palatek.
Regina Emberton resigned as president and CEO of the South Bend-Elkhart Regional Partnership, a role she served since 2013. Her last day with the partnership was Feb. 25. Emberton left to become CEO of ChoiceLight Inc., a public-private partnership, which provides access to broadband infrastructure. The organization promoted Jill Scicchitano to chief operating officer, and Leighton Johnson was promoted to senior director for workforce solutions. New board appointments included Susan Ford, partner, Graham Allen Partners, and Andrew Wiand, executive director, enFocus.
Christopher LaMothe resigned as CEO of Elevate Ventures after serving the post since 2015. He remained with the organization until the end of March.
The Northwestern Indiana Regional Planning Commission named new officers: Justin Kiel, town council president of La Crosse, 2022 chair; Richard Hardaway, town of Merrillville, vice chair; Greg Stinson, town of Porter, secretary; Tom Dermody, mayor of La Porte, treasurer; George Topoll, Union Township, immediate past chair. New commissioners include: Mike Jesson, Porter County council member; Scott Kingan, town council, Ogden Dunes; Angie Scott, council president, Burns Harbor.
Education
Robert McQuade, vice president for human resources at the University of Notre Dame for almost 17 years, is retiring June 30.

Valparaiso University named Mark Volpatti vice president for finance and chief financial officer. The university also announced Mark LaBarbera, athletic director, will retire June 30. He started with the college in 2004. Officials expect to have a new athletic director by June 1.
Walter McCollum, was named chancellor of Ivy Tech Community College's Richmond campus.
Kevin McGuire, director of technology for Michigan City Area Schools, was the Michigan City Chamber of Commerce's 2021 recipient of the Michigan City Education Award presented by Comcast Business.


Finance
Leo Priemer, a financial adviser with Edward Jones in South Bend, was named to the 2021 annual list of Next-Gen Wealth Advisors by Forbes magazine and SHOOK Research.
Government
Gov. Eric Holcomb appointed Jake Oakman executive director for the White River State Park Development Commission and Ryan Hadley executive director for the Indiana Office of Energy Development.
Health care
Northwest Health announced the recipients of its Nursing Excellence Awards: Deborah Shepherd, Northwest Health – La Porte; Elizabeth Karas, Northwest Health – Porter; and Diana Fletcher, Northwest Health – Starke. Tamara Awald was promoted to chief quality officer for the health system. She previously served as chief quality officer for Northwest Health – La Porte and Starke.
Dr. Vijaya Chapala, rejoined Northwest Health Medical Group in Hobart, 7890 E. Ridge Road. She previously worked for Northwest Health between 2016 and 2020.


Franciscan Health Crown Point hospitalist and internal medicine physician Dr. Ridaa Ali was recognized by the nursing staff at the hospital with the St. Raphael Award for exemplifying a team approach that promotes superior patient care.
Suzanne Rossiter, nurse practitioner and certified diabetes care and education specialist, joined Franciscan Physician Network Maternal Fetal Medicine and Genetics in Crown Point.
Hospitality


Merrillville-based hospitality development and management company White Lodging Services promoted Jean-Luc Barone, the company's chief operating officer, to chief executive officer, hospitality management. Ken Barrett, who previously served as president and CEO, will remain as company president, focusing on performance and other key company initiatives. Both Barone and Barrett will report to Bruce White, White Lodging founder and chairman. Steve Ransone was named vice president of organizational capability, and Whitney Flores was appointed vice president of rooms operations.
Insurance
The Healy Group of South Bend hired Kohl Haughee as personal lines account manager, and Ryan Swygart as insurance and risk management adviser.


Law
South Bend bankruptcy attorney Mark Telloyan was appointed by Gov. Eric Holcomb to the St. Joseph County Superior Court. He is filling a vacancy left by Judge Steven Hostetler who retired in September.
Burns Logan was hired as lead general counsel for Superior Construction, which has corporate offices in Portage and Jacksonville, Florida.
Attorney Amanda Zaluckyj was named partner at Jones Obenchain LLP in the firm's South Bend office. She has been with the firm since 2018.
Logistics
John (Jeff) Whorley Jr. of Zionsville, executive vice president of Fiserv and head of First Data Education, was appointed by Gov. Eric Holcomb to the Ports of Indiana Commission. Monica Newhouse-Rodriguez of Caramel, managing principal of Newhouse and Associates, was reappointed to the commission. The Ports of Indiana oversees the state's three ports, including the port at Burns Harbor.
Manufacturing
Bill Champion, the chief operating officer of Fracto Inc. in Francesville, was named 2022 chair of the Indiana Manufacturers Association board of directors. Board members for 2022 from Northwest Indiana and the South Bend area include: Donnie Brown, BP Whiting Business Unit, Whiting; John Hiler, Hiler Industries, La Porte; Leah Konrady, Konrady Plastics Inc., Portage; Richard Pfeil, Pfeil Inc., South Bend; and Allen Waitkins, Cleveland-Cliffs Inc., New Carlisle.
Retail
SpartanNash promoted Amy McClellan to senior vice president and chief marketing officer. McClellan is a former executive with South Bend-based Martin's Super Markets, which was acquired by SpartanNash of Michigan in a deal announced in November 2018 and closed in January 2019.
Sports
The Lake County Corn Dogs baseball team of Crown Point announced four new minority owners Jim Masters of Griffith, former Region journalist and current communications professional; David Padilla, a Hammond native and marketing and consulting professional; Samantha Salzeider, a Munster native and director of operations, events and merchandise with the WNBA's Chicago Sky; and Alex Teodosi of Illinois, vice president of sponsorship for the WNBA's Chicago Sky. Ralph Flores is the majority owner of the Corn Dogs, which begins its inaugural season this summer in the non-Major League-affiliated Northern League.
Technology
Surf Broadband Solutions, an Elkhart-based fiber internet provider, named Deborah Crawford chief operating officer; Lana Frank, chief marketing officer; and appointed James Turner of Indianapolis to its board of directors.
Transportation
The Gary/Chicago International Airport named Daniel Vicari executive director. He succeeds Duane Hayden, who served in the post the past four years. Vicari previously served as executive director between 2015 and 2018. He most recently was executive director of the Gary Sanitary District.
Joe McGuinness resigned as commissioner of the Indiana Department of Transportation effective Feb. 11 after five years in the post. Gov. Eric Holcomb appointed Mike Smith, an IDOT deputy commissioner and agency chief financial officer, to take over as commissioner effective Feb. 14.
News
Sullair of Michigan City has purchased its Salt Lake City-based distributor, Compressor-Pump & Service.
First Financial Bancorp., parent of First Financial Bank, purchased Cincinnati-based Summit Funding Group Inc. Summit was the fourth-largest independent equipment financing platform in the country, according to First Financial.
Hammond Machine Works in late December hosted a ceremonial groundbreaking for a 13,000-square-foot addition to its existing site at 5047 Columbia Ave. in Hammond. Construction began in early December and is expected to be completed in the spring.
The Merrillville-based Lakeshore Public Radio is planning upgrades, which representatives say will increase its population coverage by 75%. The upgrade, which will increase the station's operational capacity from 1,100 watts to 4,900 watts, was approved by the FCC in November.
Evergreen Real Estate Group of Chicago will build a new $30 million, 120-unit assisted living community for low-income seniors in Valparaiso called Green Oaks of Valparaiso at 2550 Morthland Drive. The project has a tentative completion date of early 2023.
Merrillville-based NiSource, parent company of NIPSCO, is seeking a new corporate headquarters. However, representatives emphasized that the company intends to maintain a physical headquarters in Northwest Indiana. The company has called 801 E. 86th Ave. home since 1988, but leaders there say it needs a new work site "to enhance our employees' work experience and better align to NiSource's new hybrid workplace model." The company will begin its search for a new headquarters sometime this year but didn't specify the size and type of facility sought. A move is not eminent, but the company expects some change in 2024.
Northwest Health opened a new 40,000-square-foot medical office building in January next to its new La Porte hospital at 1331 State St., which opened in October 2020. The office building houses the hospital's arrhythmia clinic, wound care, sleep center, infusion center and cardiopulmonary department as well as Northwest Medical Group's cardiology, hematology and oncology, gastroenterology, general surgery, and urology practices. As of mid-February, no decision was made regarding the former La Porte hospital at 1007 Lincolnway, but officials have said the building would be torn down if another use was not determined.
Click here to read more from the April-May 2022 issue of Northwest Indiana Business Magazine.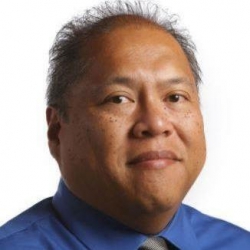 Latest posts by Larry Avila
(see all)