Learn about people, companies making difference at work and in their communities
Accounting

Kate Nafziger Leichty, a certified public accounting, recently joined Kruggel Lawton CPAs' Goshen office.
Banking
Merrillville-based Centier Bank recently promoted Janelle Spindler to manager of its Cedar Lake branch. She has worked for the bank since 2018. The bank also announced: Amy Bowman was promoted to assistant vice president of the bank; Chris Boersma was promoted to assistant vice president, compliance officer; Michel Alvarez, an assistant branch manager in Elkhart, was named volunteer of the year by The Goshen Chamber of Commerce; Justin Schreiber was named mortgage loan officer at Centier's Carmel branch; Anthony Jones was named branch manager of the bank's Merrillville Strack & Van Til branch; Sabrina Kiser, branch manager of the bank's Southlake branch in Merrillville, was promoted to assistant vice president.







Paul Marsh, the president and CEO of South Bend-based Teachers Credit Union, begins his term March 2 on the Credit Union National Association's board of directors. He will be one of 24 directors on the board, which advocates for credit unions across the country that have about 120 million members.

Business
Lisa Daugherty was named president and CEO for the Valparaiso-based Center of Workforce Innovations in late January. Daugherty, who stepped down as president and CEO of the Lake Area United Way, took over for Linda Woloshansky, who is retiring from the organization after 20 years. Daugherty began her new role with CWI on March 1.


The Michigan City Chamber of Commerce recently elected its new directors and officers to the board for 2021. New directors elected to three-year terms include: Paz Garcia, Sodexo; Kim Giannetti, General Insurance Services; Mark Zemrowski, Von Tobel Lumber and Hardware. Elected officers include: Bill Gertner, Horizon Bank, chair; Jill Nygren, Franciscan Health Michigan City, chair-elect; Megan Applegate, Applegate & Co., CPA, treasurer; Brenda Temple, Blue Chip Casino, Hotel & Spa, secretary; and John Wall, Walsh & Kelly Inc., 2020 chair, past chair for 2021.
Construction services
Michael Scott recently was promoted to vice president of South Bend-based First Response Disaster Restoration Specialists.
Economic development


Blair Milo, former La Porte mayor and secretary of the Indiana office of Career Connections and Talent, is joining the Indiana Economic Development Corp. The state said Milo's office will be integrated into the IEDC.
Don Babcock, Region activist and retired NIPSCO executive, has received the state's highest civilian honor. Babcock, who had spent more than four decades with the Merrillville-based utility and retired as director of NIPSCO's economic development team, was presented with the Sagamore of the Wabash award. It was noted on Babcock's award that he is "distinguished by his humanity in living, his loyalty in friendship, his wisdom in council and his inspiration in leadership."
Laura Walls was named president and CEO of the Marshall County Economic Development Corp. She most recently served as executive director of Carroll County Economic Development Corp. in Delphi, near Lafayette.
The Northwest Indiana Small Business Development Center recently named new business advisers: Jeff Buchko, Judith Cardenas and Nakia Sprouse.


Linda Simmons, director of marketing for Visit Michigan City-La Porte, is the new chair of the Economic Development Corp. Michigan City board of directors. The organization also announced Seth Spencer, founder and CEO of SERA Solutions in Michigan City, has joined the board as a new member.
Education
Steven Janowiak is Valparaiso University's new vice president for student life. He has served in the position in an interim capacity since October.
Yolanda Freemon is the new director of financial aid for Ivy Tech Community College Lake County. Freemon, a South Holland, Illinois, resident, has more than 30 years of experience in higher education.
Purdue University Northwest faculty members Jodi Allen, assistant professor and family nursing practitioner program coordinator in the College of Nursing, and Shontrai Irving, clinical associate professor of business law in the College of Business, recently were selected Scholarship of Engagement Fellows for the 2020-2021 academic year.
Energy
Anne-Marie D'Angelo recently was promoted to executive vice president, general counsel and corporate secretary, and is part of Merrillville-based NiSource's executive leadership team. NiSource is the parent company of NIPSCO, which serves about 820,000 natural gas and 470,000 electric customers across northern Indiana. D'Angelo, who joined the company in September 2019, was senior vice president, general counsel and corporate secretary. In her new role, she leads NiSource's legal functions and reports to NiSource president and CEO Joe Hamrock.
Gaming
Julie Vasic recently was hired as vice president of human resources at the Horseshoe Hammond Casino.
Government


Bill Hanna, who has served as president and CEO of the Northwest Indiana Regional Development Authority for 10 years, announced Jan. 12 he was resigning from the RDA to take over as executive director of the Dean and Barbara White Family Foundation. His last day with the RDA was Feb. 12. Sherri Ziller, the organization's chief operating officer, was named interim president and CEO.
Matthew Brown has been appointed director of the Indiana State Personnel Department.
Jessica Allen is the new chair of the Indiana Alcohol and Tobacco Commission. The commission is responsible for regulating and licensing the state's alcohol and tobacco industries and directs the Indiana State Excise Police. Allen replaces David Cook, who is taking over as Indiana Inspector General.

Breanca Merritt was named chief health equity and ADA officer for the Indiana Family and Social Services Administration.
Adrian Santos of East Chicago was elected North Township Trustee. He replaces Frank Mrvan who now is serving as Indiana's 1st District Congressional representative.
Molly Deuberry Craft, a Chesterton native, recently was hired as communications director for the office of Indiana Attorney General Todd Rokita.
Health care
Franciscan Health recently hired the following physicians and medical staff: Dr. Amir Khan, general surgery and surgical oncology; Paula Stout, physical therapist; Dr. Kartike Gulati, head and neck surgeon; Dianna Galvan, audiologist; Dr. Destiny Harrell-Washington, pediatrician; Dr. Farheen Dojki, endocrinologist.


Northwest Medical Group in Portage recently hired the following medical personnel: Dr. Shazia Shivji, internal medicine; Dr. Shaun Mehdi, internal medicine.
Community Healthcare System in Munster recently hired the following medical personnel: Dr. Mohammad Alkhatib, infectious disease; Dr. Thomas Cothran, neuropsychologist.
Nurses Patricia Martin, Northwest Health — La Porte, and Katrina Richmond, Northwest Health — La Porte, each were presented with a Daisy Award for Extraordinary Nurses.
The Center for Hospice Care in Mishawaka recently named Lance Mayberry vice president/chief operations officer and Angie Fox as director of nursing.
Law

Natalie Bokota recently was appointed by Gov. Eric Holcomb to succeed retiring Lake County Superior Court Judge Clarence Murray. Bokota has served as a magistrate for the Lake County Superior Court since 2000. Murray retired Dec. 31.
Joel Tragesser was named office managing partner for Quarles & Brady's Indianapolis site. The law firm operates several offices around the country, including Chicago.
Logistics
Ian Hirt, who has led the Port of Indiana-Burns Harbor since March 2017, is stepping down May 3.
Manufacturing

Tim Hollander, an executive with Toyota Motor Manufacturing, is the 2021 chair of the Indiana Manufacturers Association board. Hollander is vice president of manufacturing at Toyota's plant in Princeton. He oversees production, plant engineering and maintenance operations at the facility, which makes the Toyota Sienna, Sequoia, Highlander and Highlander Hybrid.
Nonprofit
The United Way of Porter County Women United named Carrie Higgins, Valparaiso University, and Kathy Ricke, Blessings & Blooms, co-chairs of the 2021 committee and Stephany Leonard, Teachers Credit Union, vice chair.
Jill La Fountain recently was named director of development for Habitat for Humanity of St. Joseph County in South Bend.
Real estate
Clyde Scott was recently promoted to chief housing officer of JHT Real Estate Organization in Gary.
Sales
Melissa Helvey was hired as an account executive with APL nextED in Valparaiso, a provider of technology services to the academic sector.
Tourism
The Elkhart County Convention & Visitors Bureau promoted Janis Logsdon, the organization's advertising sales and leisure marketing director, to the recently created position of assistant director. She will retain her current responsibilities but also will coordinate and manage the staff's multiple projects and work with Executive Director Jon Hunsberger to advance the organization's mission.
News
More than $10 million has been raised for Indiana University Northwest as part of Indiana University's Bicentennial Campaign, the college announced. The campaign launched in 2015, surpassed its original $8 million goal, thanks to contributions from more than 10,000 alumni, supporters, businesses, foundations, and faculty and staff.
Dairy Queen opened Dec. 29 in Hammond. The DQ Grill & Chill Restaurant at 954 Indianapolis Blvd. is owned and operated by Danny Patel.
Griffith-based Bulkmatic has launched a new business unit focused on providing dry bulk supply chain solutions. Bulkmatic Solutions will be led by Ben Caplenor, who has more than 20 years of logistics experience.
NiSource's efforts to use more green resources to generate power has landed it again on the Dow Jones Sustainability Index. Its late 2020 inclusion was the Merrillville-based utility's seventh consecutive year on the index, which recognizes the company's sustainable business practices and performance. NiSource is one of seven U.S. utility companies on the 2020 list.
Indiana University Northwest in Gary opened its new Academic Media Production Space in the John W. Anderson Library Conference Center, Room 333.
Franciscan Health Dyer's new $16.5 million addition opened in early January. The 25-bed surgical unit was part of a third-floor north tower expansion at the Dyer hospital at 701 Superior Ave., which added about 20,000 square feet to the facility.
Rowley & Co. LLP now is part of Somerset CPAs and Advisors. The combination was official Jan. 1, company representatives said. There are now 235 people working for the combined operations, which will be at 409 W. Kieffer Road in Michigan City and operate as Rowley & Co. Somerset CPAs and Advisors.
South Bend will be the home of the Chicago Cubs' Class A-Advanced minor league affiliate through 2041. The South Bend Park Board on Jan. 19 approved an extension to the existing Use Operations and Management Agreement with the South Bend Cubs. The agreement amends a 2011 agreement, which preserves a 33-year arrangement between the city of South Bend and team until 2041.
Operators of the former Dyer Auto Auction at 641 Joliet St. in Dyer relaunched as Chicagoland Independent Auction. A statement from Merrillville-based Commercial In-Sites said the real estate firm represented the buyer, Dyer Auto Auction, in its purchase of a property at 7900 Melton Road in Gary.
Cambridge Companies, a design build contractor with operations in Griffith and Scottsdale, Arizona, is under new ownership. The company recently announced Jeff Eriks, a longtime partner in the firm, and son of company founder Ray Eriks, purchased the company with business partner Bryan Young. Ray and Linda Eriks will consult for Cambridge.
Sales of existing homes in Northwest Indiana ended 2020 on a positive note. The Greater Northwest Indiana Association of Realtors, citing Indiana Realtors Association data, reported 11,672 closed sales of existing homes between January and December, a 10% increase from 10,608 closed sales logged during the same period in 2019.
Click here to read more from the April / May 2021 issue of Northwest Indiana Business Magazine.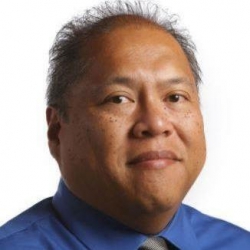 Latest posts by Larry Avila
(see all)