Learn about people, companies making difference at work and in their communities
Accounting
Jolanta Moore, a certified public accountant, on Jan. 1 was named partner in the Munster-based accounting firm of McMahon & Associates CPA, P.C. Moore also is chairperson of the firm's accounting and auditing department.
Kruggel Lawton CPAs recently promoted staff accountant Alex Schaeffer to partner in the firm's audit and assurance services practice. The firm has offices in Elkhart; South Bend; Knoxville, Tenn.; and St. Joseph, Mich.
Banking
Evansville-based Old National Bancorp announced CEO Bob Jones will retire from the post after more than 14 years. Jones will continue to serve as Old National's chairman of the board through January 2020, after his retirement as CEO. Jim Ryan, Old National's chief financial officer, will succeed Jones as CEO. Ryan will transition to CEO on May 2. At that time, Old National treasurer Brendon Falconer will succeed Ryan as CFO. Jim Sandgren will continue to serve as president and chief operating officer.
Greg Gottschalk was named vice president of business banking for Centier Bank from its downtown Valparaiso branch.
Mark Sander was named president of Illinois-based First Midwest Bancorp. Sander also serves as chief operating officer and as a director of the company. He also will continue his roles as president, chief operating officer and director of First Midwest Bank.
Cincinnati, Ohio-based First Financial announced Chief Banking Officer Tony Stollings is retiring from the company. Stollings has been part of the bank's leadership team for more than 12 years. The bank hired Andy Hauck as commercial banking executive and Cathy Myers as consumer banking executive. Stollings will work with Hauck, Myers and the bank's leadership team until his retirement later this year.
Construction
The Indiana Builders Association recently elected its 2019 senior officers: Don Thieneman, president and CEO of The Thieneman Group in Floyds Knobs, will serve as IBA's 2019 president. Other 2019 IBA senior officers include: vice president: Brett Harter, owner of Harter Custom Homes, Leesburg; treasurer: Jeff Thomas, co-owner and vice president of Oakmont Development, Fort Wayne; secretary; and Paul Schwinghammer, owner of Hallmark Homes, Anderson.
Development
Commitments from businesses made throughout 2018 will represent more than $7.38 billion in new investments and creation of 31,112 new jobs in the coming years, according to Indiana state officials. Gov. Eric Holcomb said 2018 represented the second consecutive year for positive economic development with the Indiana Economic Development Corp., which secured 320 commitments from companies across the country and around the world to locate or grow in Indiana. The projected investment and pledged job creation represent the highest annual commitment in IEDC history, the state said. The state said the new jobs are expected to offer average wages of $26.84 per hour, or almost $56,000 annually. This average is more than 20 percent above the state's average wage of $22.32 per hour and is the second-highest annual average wage of jobs committed to the IEDC.
Education
The University of Notre Dame recently announced the following staff promotions and appointments: Shannon Cullinan, vice president for finance, has been elected executive vice president of the University of Notre Dame, effective July 1. Micki Kidder was named vice president for university enterprises and events. Mike Seamon was named vice president for campus safety and university operations. Ann Firth was promoted to vice president and chief of staff to the president. Laura McAleer was named associate vice president for federal and Washington relations. G. Marcus Cole was appointed as a professor of law and dean of the college's law school. Walter Clements was named associate dean of the Mendoza College of Business.
Trisha Mileham was named dean of the library at Valparaiso University.
Ivy Tech Community College South Bend/Elkhart campus Chancellor Thomas Coley will retire from his post on May 31. Coley has served in the post since June 2017. He joined Ivy Tech in 2011 to serve as chancellor of what was known as the north central region, which included three campuses: Warsaw, South Bend and Elkhart County.
Lee Ann Kwiatkowski was named interim executive director of the Indiana State Board of Education.
Government
Angela Rose was named new downtown coordinator for the city of La Porte. Rose will focus on business development in the downtown area. She also will represent the La Porte Urban Enterprise Association, the La Porte Convention and Visitors Bureau, the Greater La Porte Chamber of Commerce and the city of La Porte in their respective initiatives. Rose grew up in La Porte and attended La Porte High School. After graduating in 2009, she attended Ball State University where she graduated with a Bachelor of Science in urban planning and development in 2013. Rose earned a Master of Science in historic preservation from Ball State in 2014.
William Turner Jr. was appointed executive director of Skillful Indiana. The state-backed initiative launched in the fall assists people without four-year college degrees in landing good-paying jobs in a changing economy.
Bruce Kettler, director of the Indiana State Department of Agriculture, was appointed chairman of the National Association of State Departments of Agriculture's plant agriculture and pesticide regulation committee.
Dennis Wimer was named director of the Indiana Department of Veterans' Affairs.
AgriNovus Indiana, the state's initiative to promote and accelerate the growth of the agbiosciences sector, has added to its board of directors: Alan Tio, CEO, Kosciusko Economic Development Corp., Warsaw, and Chris Lowery, senior vice president, Workforce Alignment for Ivy Tech Community College.
The Indiana State Department of Agriculture promoted Ross Newton to deputy director and hired Amanda Williams as field auditor, both within the Indiana Grain Buyers and Warehouse Licensing Agency.
The Indiana Department of Child Services named Jim Luttrull deputy general counsel of its litigation division.
Health care
Franciscan Physician Network in Michigan City recently welcomed three new family physicians: Drs. Jennifer England, Kumari Singh and Liping Zhong, have joined the Franciscan Physician Network Coolspring Health Center, 1225 E. Coolspring Ave.
Porter Health Care System in Valparaiso recently named its 2018 Associates of the Year: Terrance Tooks, financial counselor, Porter Regional Hospital, Associate of the Year; Jayna Lasky, regulatory director, Porter Health Care System, Non-Clinical Manager of the Year; Craig Locke, director of pharmacy, Porter Health Care System, Clinical Manager of the Year.
Law
Gov. Eric Holcomb appointed Lake County Deputy Prosecutor Aleksandra Dimitrijevic to judge of Lake County Superior Court. She succeeds Judge Jesse Villalpando who retired from the bench.
Attorney Michael Durham has joined Barnes and Thornburg's South Bend office as a partner in the firm's labor and employment department.
Manufacturing
The Indiana Manufacturers Association recently elected the organization's 2019 executive committee and named Mike Lunsford of Dart Controls Inc. in Zionsville its chairman of the board. The executive committee includes vice chairman, Gary Larson, The Ford Meter Box Co. Inc., Wabash; immediate past chair, Gary Lehman, SCP Limited Inc., Lafayette; Jody Fledderman, Batesville Tool and Die Inc., Batesville; Bill Gartland, Atlas Foundry Co. Inc., Marion; Tim Hollander, Toyota Motor Manufacturing Indiana, Princeton; and Jim Tuerk, Aero Industries Inc., Indianapolis.
Marketing
Jenna Kadziulis of Naperville, Ill., was named marketing specialist for Des Plaines Office Equipment, which recently re-branded as Pulse Technology.
Nonprofit
The Urban League of Northwest Indiana elected Purdue University Northwest Chancellor Thomas Keon chairman of its board of directors to a two-year term. Other new board members include: board vice chair, Yolanda Davis of Horizon Bank; treasurer, Kristina Bailey of First Midwest Bank; secretary, Chancellor R. Louie Gonzalez of Ivy Tech Community College.
The Dunes Arts Foundation in Michigan City recently elected four new members to its board of directors: Clarence Hulse, executive director of the Economic Development Corp., Michigan City; Kathleen Dolio-Thorson, founder and president of KDT Designs; Elise Kermani, artistic director of MiShinnah Productions; and Dale Maher, real estate agent with Line Mullins Realty.
Technology
Nathan Powell has joined Chester Inc. of Valparaiso as a help desk technician.
Tourism
Misty Weisensteiner was named director of the Indiana Office of Tourism Development. Weisensteiner most recently served as the executive director of the Orange County (Indiana) Economic Development Partnership.
Utilities
Merrillville-based NiSource, parent company of NIPSCO, announced expanded roles for Randy Hulen, who will serve as vice president, investor relations and treasurer, and Shawn Anderson, who will serve as vice president, strategy and chief risk officer. New leaders were named for the utility's gas operations and electric engineering and project construction teams: Dan Douglas, senior vice president of NIPSCO gas; Steve Sylvester, general manager and vice president of NIPSCO Gas; Jim Zucal, vice president of electric engineering, projects and construction.
News
The Greater Northwest Indiana Association of Realtors reported sales of existing homes in the greater Region that totaled 10,849 in 2018, up 1.6 percent from 10,683 closed sales logged in 2017. The association's service area includes Jasper, Lake, La Porte, Newton, Porter, Pulaski and Starke counties. The median sales price and prices sellers received for their homes saw increases in 2018, when compared to 2017. The average median sales price was $165,000, up 6.5 percent from $154,900 in 2017. The association said sellers on average received 95.3 percent of their list price, which was a 0.5 percent increase from the previous year.
Steel Dynamics Inc. recently announced it will purchase a majority of the equity interest of United Steel Supply of Austin, Texas. United Steel Supply is a distributor of painted Galvalume flat roll steel used for roofing and siding applications. United Steel Supply operates a warehouse in Kingsbury, south of La Porte. A statement from Fort Wayne-based Steel Dynamics notes the company will purchase 75 percent of the equity interests of United Steel Supply for $134 million. The deal also includes an option for Steel Dynamics to purchase the remaining 25 percent equity interest of United Steel Supply in the future.
NIPSCO is taking additional steps to move away from traditional power generation to more Earth-friendly green alternatives. Merrillville-based Northern Indiana Public Service Co. announced its first phase of plans to transition to renewable energy resources through buying power from three new Indiana wind farms. According to NIPSCO, power generated by these wind farms will be connected to the utility's existing system, which serves almost 500,000 electric customers. This effort is part of the company's "Your Energy, Your Future" initiative to provide more affordable and sustainable energy. NIPSCO's goal is to be free of coal-fueled power by 2028.
Halvor Lines Inc., which operates a terminal in South Bend, was named a 2019 Best Fleet to Drive For in the latest Best Fleets survey by the Truckload Carrier's Association and CarriersEdge, a provider of driver training and retention services. A total of 20 of the thousands of trucking companies operating in the U.S. earn a Best Fleet designation annually. Companies must be nominated by at least one driver to be considered for the honor. With headquarters in Superior, Wis., Halvor also has a terminal in Rosemount, Minn. About 100 of Halvor's more-than 500 drivers consider the South Bend terminal their home base and rely on the facility for mechanical repairs, hospitality services and more.
Schurz Communications, publisher of The South Bend Tribune, is selling its publishing division to New York-based GateHouse Media to focus on its broadband and cloud services businesses. Schurz Communications is a privately held communications company and publisher of 20 regional newspapers, including publications in Indiana, as well as other specialty publications spread across Maryland, Michigan, Pennsylvania and South Dakota. The company's Indiana publications include: The Times-Mail, Bedford; The Herald Times, Bloomington; The Reporter Times, Martinsville; The Mooresville-Decatur Times, Mooresville; Notre Dame Insider, South Bend; Evening World, Spencer; and The Hoosier Topics, Cloverdale.
La Porte-based Surf Air Wireless, a broadband service provider, announced that it raised $40 million in capital with Post Road Group and acquired FreedomNet Wireless of Michigan.
Click here to read more from the Apr-May 2019 issue of Northwest Indiana Business Magazine.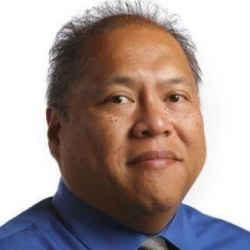 Latest posts by Larry Avila
(see all)