Companies' return-to-office plans include more open spaces, sanitation and cloud solutions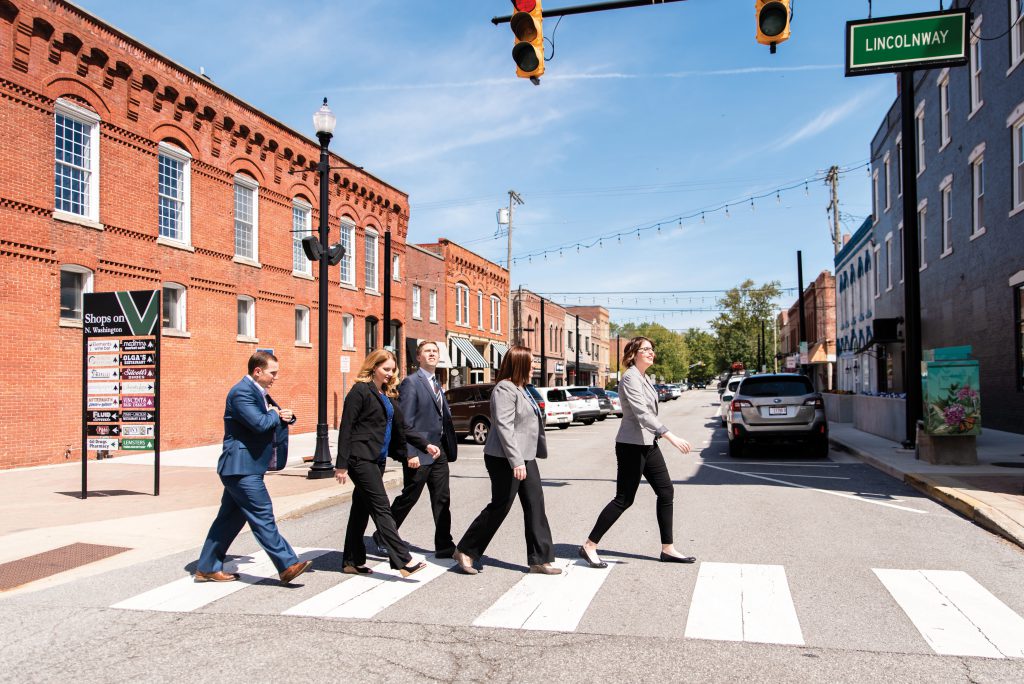 Then after firing up the computer and checking emails, the next task likely was signing into a remote meeting via video chat software. This routine was practiced by many who were told by employers to stop reporting to the office until the crisis subsided and then had to learn how to be productive at home, an environment filled with assorted distractions.
When the world appeared ready to resume normal routines, employers began the methodical process of returning their worksites back into bustling business hubs. Some companies say they were prepared and anxious for a return to the familiar, while others sought expert guidance to ensure their workplace was prepared to operate in the new post-crisis setting.
Professionals say working remotely had advantages, but the preference is still face-to-face with co-workers and clients.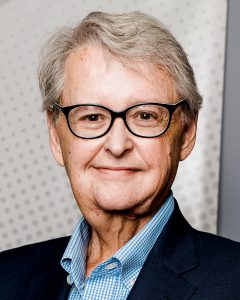 "During the pandemic, we had virtual meetings on Zoom with (clients), and now when we contact them to update them on their IT or print issues, they want us to come to their office and not do Zoom," said Michael Kidd, president and CEO of U.S. Business Systems in Elkhart. "It appears that most people are tired of working remote and being alone, and they want to be sitting next to their co-workers and meeting with their vendors in person."
Businesses deemed essential continued operating throughout the crisis but followed Centers for Disease Control and Prevention protocols to ensure a safe working environment for employees. General Insurance Services in Valparaiso was an essential business and developed procedures for staff if they had to report to the office or meet with clients.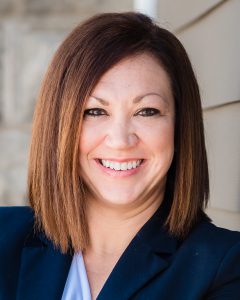 GIS is operational, but the environment is not the same as it was before the pandemic.
"I wouldn't say it's business as usual but as close to that as possible," said Stephanie Domazet, vice president of sales at GIS.
She said many GIS staff still conduct virtual meetings and sales staff are meeting with clients but require them to follow company safety protocols as well as honor any safety requirements of whom they are visiting.
Office reboot
When GIS began planning for staff to return to the office, initial steps involved following CDC guidelines to create a return-to-work plan and conducting multiple surveys with employees.
"The plan consisted of employees returning in three phases, installing plexiglass at our front desks, securing additional cleaning supplies, increasing office cleaning, providing hand sanitizers and requiring masks unless (employees were) seated at their own desks, and requiring social distancing," Domazet said.
GIS also placed a sign-in board where staff had to log their temperature, answer a question regarding any COVID symptoms, and when they left for the day, staff were asked to log anyone they were in contact with for 15 minutes or more during the day to streamline any contact tracing that might need to be done.
GIS's process might seem tedious, but staff adapted.
A benefit of the crisis was greater use of technology, whether it was virtual meetings or digital documents.
"Digital has been faster," Domazet said. "(Clients) used to request (documents) on paper; now they want it emailed, and they have learned how to sign things digitally. So, I think digital abilities have made clients feel they need things even faster than before because digital has the ability to be done instantly."
Kidd said the pandemic shifted office paperwork to digital to limit touching items by multiple people.
"Most businesses (we work with) post-COVID have been open-minded to us moving them into the cloud for software and for (data) storage," Kidd said.
He said these moves offer cost savings to businesses of between 35% and 50%, because using the cloud eliminates the need for servers and databases to back up hard drives as well as the physical space and power required for the equipment.
"Adopting cloud services created operational efficiencies and better remote connectivity," Kidd said.
As more businesses use cloud services, it's likely to drive growth in data center development, such as the Digital Crossroad in Hammond.
Kidd said, as businesses allowed employees to work remotely, there also was a greater move toward voice-over-internet phone systems.
"We've seen significant growth in voice over the internet," he said. "There's no need for a phone jack for this type of phone system, and VOIP allows (employees) to take their office phones with them, so they'd have all the functionality of their work phone either on their home phone or mobile device."
Digital security
Increased use of cloud-based software and data storage made improving cybersecurity a priority, Kidd said.
"Data security and virus/ransomware was the biggest concerns (with remote work)," he said. "We helped many businesses with (Microsoft) Office 365 and (Microsoft) Teams software for remote collaboration."
U.S. Business Systems also worked with many clients to install improved firewalls, which the company constantly monitors to prevent breaches from corrupting clients' computer systems and networks.
"Our business on the IT side has been growing tremendously, and we expect it to be moving this way in the future," he said.
Additional cybersecurity also is a priority for clients of Impact Networking.
Christopher Zvirbulis, general sales manager and partner for Impact, who oversees the company's Indiana operations, said his company has seen a major shift in requests for additional support for remote workers.
"When people are working from home and using their own computers, there is so much risk involved," he said. Defenses provided by an employee's home internet service provider may not offer the same security used by their employer in an office setting.
"General business security to stay ahead of the bad guys is easier said than done," Zvirbulis said. "Threats are becoming more sophisticated, and we have teams of people regularly monitoring for threats."
Impact has invested more than $11 million in security systems to protect its data as well as client information, Zvirbulis said.
Enhancing collaboration
Chip Miceli, CEO of Pulse Technology, which has operations in Chesterton, said when people are working remotely, they still want to feel as if they were sitting in the same room with their co-workers or clients.

Enter interactive boards.
"This has been one of the biggest things and requests to us," Miceli said. With exponential use of virtual meetings during the crisis, among the chief complaints of virtual meetings were foggy visuals.
"People wanted a better experience for their Zoom meetings, especially when brainstorming was involved," Miceli said.
Pulse clients with multiple locations wanted interactive boards at all their locations, which allow people to write messages on them, upload documents or visuals to share in real time.
"Someone who wrote on board in Indiana and were having a meeting with someone in Illinois could instantly see what they were writing," Miceli said.
The interactive boards also were found useful for clients who had locations in different parts of the country. Increase use of the technology also presented potential cost savings, Miceli said.
"I think we're all finding that the pandemic changed how business is conducted," he said. "Before, if you needed to visit someone in Atlanta, you'd get on a plane and go there, but now, because people have grown accustomed to virtual meetings and are comfortable with technology like interactive boards, you can collaborate without the need to travel."
Office changes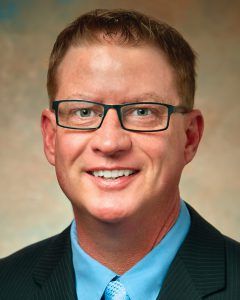 Rich Shields, director of marketing and business development at Chester Inc. in Valparaiso, said there was no shortage of innovation the past year. Chester Inc. worked with a veterinary clinic to use video technology so they could meet virtually with pet owners and their pets, much like doctors have been meeting with patients during the pandemic.
"I think it was one of the cool things we were able to do," Shields said. "The same collaborative tools some of our clients used for virtual meetings, a veterinary clinic also was able to use to see animals, so it was great that we could provide that technology for another application."
Kidd said U.S. Business Systems is operating as it always has but with some modifications.
"We are completely remodeling our office to open the workspace to allow more room for group meetings and collaboration," he said. "We have been working with multiple people in 10-by-10 rooms, so we have been removing these walls and spacing everyone out more."
Kidd said the best way to ensure clients are receiving the best service is by making sure his staff are on the same page from dispatch to fulfilling supply requests to on-site services for both print and IT and sales. He said all the changes are guided by CDC protocols.
Kidd said his employees who could work remotely were allowed to do so, while those who had to be on site followed internal procedures guided by federal health rules.
"We still allow (some) employees to work from home since we know that they have been extremely functional even in their private setting," he said. "We were essential since we provided services to other essential businesses and remained open and 100% staffed to take care of our client base."
Miceli said there have been some changes in requests from customers. His firm has been contacted by several school districts seeking air purifiers for classrooms and businesses, particularly those with cubicle-style setups, seeking plexiglass partitions.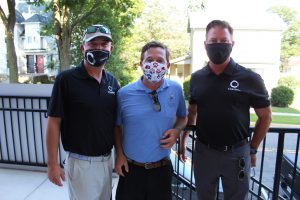 "Requests for plexiglass have gone through the roof," Miceli said. Plexiglass also was requested by restaurants, who wanted additional protection for hostesses and between tables.
"It's gotten to a point where I think people just want to feel more secure," he said.
Miceli said his firm worked with clients to preserve office aesthetics as much as possible.
"We did all we could to keep things looking good," Miceli said.
He said businesses have prioritized sanitizing and need solutions to sanitize large areas quickly.
"Initially we weren't sure what people would want, but after doing some research, we found products like sanitizer sprays that could be carried on backpacks so you could disinfect an area faster," Miceli said.
Rita Bacevich, president of HDW Commercial Interiors in Merrillville, said she has seen sites creating more open workspaces to allow for "touchdown areas" for employees who had been working remotely who may drop by the office for a day.
"Also, instead of initially maxing out an area, we are creating distance and make talking points with clients about adding seating later if and when needed," she said.
Bacevich said she encourages clients to suggest to their employees to keep desks as clutter free as possible.
"You want something that's easy to clean and sanitize, it's one of the best ways to keep your employees safe and healthy."
Click here to read more from the October-November 2021 issue of Northwest Indiana Business Magazine.