No matter boom or bust, companies that keep building sales pipeline will be ready for what comes next
Financial experts can't decide whether a recession is in the near future. But one thing is for sure, customers still need goods and services they can't do without. Regional marketing experts agree those needs are what keep companies running during good and bad times.
Matt Hanson, clinical associate professor of marketing at Purdue University Northwest, said even though consumers become more cognizant of spending during uncertain times "that doesn't mean their needs and wants disappear."
The uncertainty of today's economic outlook is enough to feed the fears of businesses trying to improve their return on investment and grow their brands. Marketing practices that allow companies to engage customers in conversations and communicate their brand stories become even more important, according to regional marketing experts.
"It's important to always have a percentage of your budget allocated for marketing, no matter what," said Jose Escalera, CEO of The Idea Farm by VM Digital, a marketing company in Valparaiso.
Many marketing experts offer advice about sticking with some basic strategies that can help businesses maintain, and in some cases, grow their revenue in an unstable market. They look at a possible recession as a strategic opportunity rather than a time to panic.
Get creative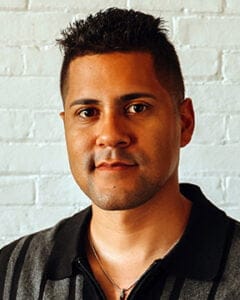 The advice varies, but all who engage in marketing and advertising note that budgets in a difficult economy require a thoughtful, strategic plan.
In Northwest Indiana, marketing firm leaders and professors agree that sticking with basic practices will help sustain businesses. The basics can include using low-cost social media platforms and focusing on retention by using data to adapt messaging to current clients and customers. Realigning the tools that already are working for companies is another way to manage current financial conditions.
Experts also agree that the worst move a business can make during hard economic times is pulling back dramatically on marketing spend. Without marketing, most businesses would not survive.
"The catch is when money is tight, you need to be incredibly judicious about how your money is spent," Escalera said. "That's the time to analyze your current ROI, get creative, and try something new if what you're doing simply isn't working. The answer is never to just stop. Then, you're losing all the momentum you've built."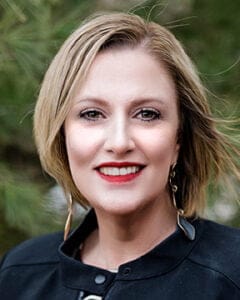 Escalera noted that some of his clients scaled back spending because of today's economy. For these customers and others, he suggested digital tools like Google My Business and social media.
"We're big proponents of using your free resources to the max," Escalera said.
Digital marketing through social media, email and search engine optimization are cost-effective tools for precise audience targeting, said Michelle Andres, CEO of the Valparaiso advertising and marketing agency Group7even.
"Consumer spending often decreases when the economy slows down, and businesses need to adjust accordingly," she said.
She also advised that companies should emphasize how their products and services benefit customers, especially in difficult economic times.
"In a slow economy, consumers seek solutions that give them the best bang for their buck," Andres said.
When companies trim marketing spending during recessions and instability, Hanson said that gives competitors who do the opposite the chance to gain market share.
For some companies, difficult times are opportunities.
Business gains occurred at the unlikeliest time for Matt Esau's company Viewrail. Esau said the Goshen-based company experienced a boom during the pandemic.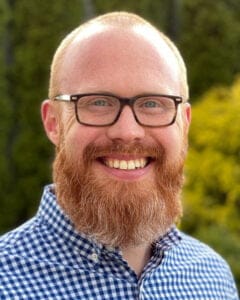 "While some industries and categories had a pretty strong downturn during COVID and after, we grew because so many people were stuck inside staring at the same four walls instead of being out spending money," he said.
Lockdowns created a vibrant market of customers ready to pursue remodeling projects — Viewrail's specialty. The company designs and installs custom stairs and railings. Viewrail has continued to increase its search and social media paid advertising budgets over the past three years to increase leads, Esau said.
"Because we know the demand is there once people see our products, we've also started a large content marketing effort to continue to help people find our brand and products," he said.
Other businesses learn to adapt to changing customer demands.
Andres noted that many restaurant owners did just that during the pandemic, keeping them relevant, even when their dining rooms closed.
"They focused on social media to communicate with their customers, emphasizing takeout and delivery services," she said. "They also collaborated with delivery apps and sometimes even created virtual events like online cooking classes."
She said businesses need to monitor market conditions and be agile enough to change marketing strategies with those conditions.
Retain brand-loyal customers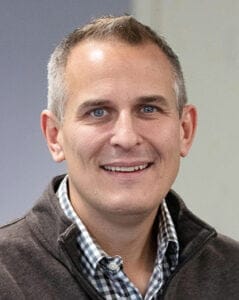 Hanson said he teaches the five-point marketing plan of "product, price, promotion, place and people" in all his classes, but he emphasizes that "everything in marketing starts with people. There's no product without their needs and wants." He said pricing relies on people's perceptions of value, while promotion is the message that resonates with them. Where consumers shop and perform daily activities drive the media placements for selling products.
The people who are most loyal to a business are the customers with whom business marketers should be building stronger relationships. Creating content and other customer-centric loyalty programs can help businesses retain their best customers.
Escalera said building the story of a business is at the core of marketing.
"Marketing is the entire story of your brand," Escalera said. "It's about sharing your company's values, connecting with customers and building trust. That is what leads to lifelong customers, and therefore, it needs to be a priority no matter what the budget is."
He recommended asking customers for reviews and setting up a referral program, along with offering great customer service. Those practices can then become a creative social media campaign, he said.
"Those things provide a great return on little to no monetary investment," Escalera said.
Andres said even minimal, ongoing marketing efforts help businesses retain existing customers.
"Through social media engagement or email newsletters, businesses can keep customers informed and maintain brand loyalty," she said. "If you disappear when the economy gets tough, you will no longer be top-of-mind when the economy rebounds."
That makes it even more important to reinforce solid relationships with a customer base in an uncertain economy.
"Retaining existing customers is often more cost-effective than acquiring new ones," Andres said.
In return, those strong relationships can offer customers a foundation to face an economic downturn.
"In difficult times, people value authenticity and companies they feel are looking out for them," she said.
Hanson agreed concentrating on current clients and customers and the quality of marketing, rather than the quantity of people a business attracts to their brands, will be well worth the effort put into such a plan.
"I think quality vs. quantity sums it up. Use the tools that allow you to move fast, keep accurate data and provide real value," he said. "When it comes to clients, sometimes you have to fire the ones that cost you time, money and resources. Find your 80/20 and become their partner. Work smarter, not harder."
The most important outcome of companies engaging customers in authentic social media conversations is the data businesses can collect and use to their advantage.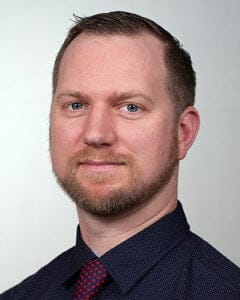 "Tracking performance of campaigns and identifying tactics that offer the best return on investment are vital," said Aaron Pigors, executive director of the office of marketing and communications at Indiana University Northwest. "You want to make sure that the advertising you are doing is having the desired effect, and if it isn't, consider trying something different. It is important to have a specific audience and message in mind, have goals for your campaign and be able to track its effectiveness."
Hanson agreed that companies need to reap the benefits of trackability to navigate a recession or inflation.
"Gone are the days where we spend marketing dollars without knowing their effectiveness," Hanson said. "Digital has transformed our industry and allows us to track in real-time the effects of each dollar we spend."
He provided an example: If a business spends $10,000 on a digital campaign, they will know on average how many clicks their ads should get.
"If they're doing it right, they'll learn how visitors will convert once they find their landing pages," he said.
Choose the best team
In tough times, some businesses might have to decide how to handle marketing, whether they rely on existing staff, create an internship, or hire an agency or a freelancer.
"Every company's needs are different, and each source of marketing work offers different pros and cons," Pigors said. "I think the most successful companies recognize their own strengths internally, identify gaps in their marketing expertise, and seek to fill those gaps either by hiring temporary external work or building onto their own team," he said.
Hanson said this decision depends on time and knowledge.
A large knowledgeable in-house staff will be able to track and monitor a marketing plan and react quickly when necessary.
An agency will offer the latest tools for success, such as the ability to launch creative campaigns built from real-time data.
"One of my former clients had 51 dynamic variables they pulled from their CRM (customer relationship management system) to build each promotional email they sent out," Hanson said. "Imagine a one-person marketing team trying to send millions of emails all customized to the consumer."
Escalera's team often works with companies that have a marketing staff.
"In those cases, our goal is to provide out-of-the-box ideas, guidance and direction," he said. "We analyze the marketing team's capabilities and then build a custom plan around their ability to execute, filling in where necessary. That way we're working together to achieve their goals."
Be ready for rebound
No matter how businesses market their products and services during an economic downturn, maintaining a healthy marketing program will make all the difference.
"Economic downturns don't last forever," Andres said. "Companies that maintain their marketing throughout the tough times are usually better positioned to capitalize on the recovery when it comes."
Esau follows that same fundamental idea.
"You have to still show up for the people who are buying in spite of market conditions," he said. "If your revenue is down and you're not continuing to add to your sales pipeline, that can snowball pretty quickly, and you may end up in a hole you can't get out of even as conditions get better."
Hanson sees a silver lining.
"It doesn't matter if we are in the greatest economic boom or the Great Depression because people will continue to spend on items they need, despite the environment."
Read more stories from the current issue of Northwest Indiana Business Magazine.