Health care, construction industries among Region groups developing talent pipelines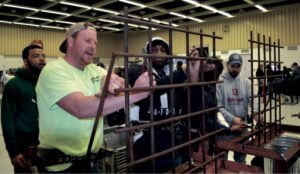 When it comes to creating a pipeline of future employees, Hoosiers are getting down to business. And with the Region's growth dependent on a highly qualified workforce, numerous efforts are underway to fill the ranks in Northwest Indiana.
"Access to talent is a primary factor when companies make expansion or site selection decisions," said Linda Woloshansky, president and CEO of the Center of Workforce Innovations in Valparaiso. "The acceleration of Northwest Indiana's economy will be driven in large part by the ability to create, retain and attract a high-quality workforce."
Woloshansky said the Center of Workforce Innovations focuses on what people need to be successful in the workforce, as well as the solutions employers and economic developers want for their businesses to grow.
"One of the things we look at is what are high-growth, high-demand industries and occupations, and where is there a great return on investment," Woloshansky said. "We are always looking at what training needs to occur for people to get into those jobs, and (how) to build that employee pipeline for employers."
Woloshansky said the Regional Education and Employer Alliance for Developing Youth in Northwest Indiana (READY NWI) is a notable example. The grass-roots initiative aims to ensure Hoosier high school students are prepared with the skills sought by post-secondary institutions and Northwest Indiana employers.
"It's a pipeline development strategy program that we are excited about, and our schools have embraced," Woloshansky said.
Expanding talent is a key component of Ignite the Region, a strategic plan for economic development in the seven-county Region, including Lake, Porter, La Porte, Newton, Jasper, Pulaski and Starke counties.
"Talent is a key pillar of the Ignite (the Region) plan, and there are a number of things that are occurring that tie into that," Woloshansky said. "One of those things is Graduation Pathways, a new graduation requirement that includes work-based experiential learning for high school students."
Beginning this fall with the class of 2023, every Hoosier high school student must complete academic requirements as well as learn and demonstrate employability skills and demonstrate post-secondary-ready competencies.
With industries, including health care and construction, showing positive future growth, needs for education and training in those fields are paramount.
Developing health care employees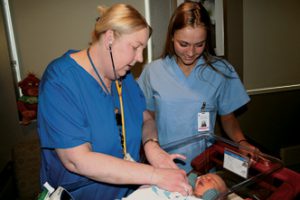 The Center of Workforce Innovations, the School City of Hobart and Ivy Tech Community College created the Northwest Indiana Healthcare Consortium to build key partnerships with health care providers, including Community Healthcare System hospitals. The consortium serves as a forum for the schools to hear employer needs regarding positions available in health care.
"Entry level positions that are great springboards to longer-term careers in health care continue to be in demand," said Tony Ferracane, vice president of human resources, Community Foundation of Northwest Indiana in Munster. "The Center of Workforce Innovations is a strong partner that pulls schools, employers and the government together to tackle regional workforce development issues through career paths, apprenticeships and creative approaches."
Mary Wallace, director of Community Healthcare System's School of Medical Laboratory Science, has seen firsthand the importance of developing a talent pool to fill the ranks at area hospitals.
After Indiana University Northwest discontinued its two-year medical laboratory technician program, Wallace said health systems lost a key source of techs coming out of school. That paired with the number of current lab employees reaching retirement age spurred the Community Foundation of Northwest Indiana to create its own program.
"One of our goals is to graduate the students and have them work within our community health care system," Wallace said. "They are really qualified to work just about anywhere in the country — they get a national certification — but we are finding most of them choose to stay here and work in the Region."
Rachel Kometz, a 2018 graduate of the program, is a clinical laboratory technician at Community Hospital in Munster.
"The program taught me everything I needed to know," said Kometz of Whiting. "I like that I really am using everything that I learned in school; the program helped me understand the concept of the job, and it's exactly what I am doing today."
The U.S. Department of Labor projects the employment of pharmacy technicians to grow 12 percent from 2016 to 2026. With that in mind, Community Healthcare System recently launched a 12-week entry-level pharmacy technician training program for high school graduates. In addition, the organization also launched a clinical lab assistant training program as a way for Community Hospital in Munster, St. Catherine Hospital in East Chicago and St. Mary Medical Center in Hobart to fill entry-level positions with well-qualified candidates in the hospital laboratories.
Building the construction trades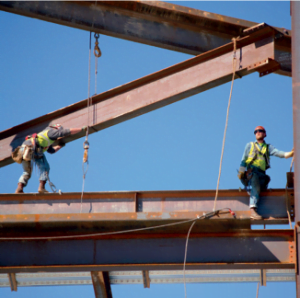 The Department of Labor projects construction employment to experience a 12 percent growth rate between 2016 and 2026.
Kevin Comerford, director of professional development for the Portage-based Construction Advancement Foundation, said attracting quality workers into the Northwest Indiana construction industry is among their top priorities.
"We are continuously working on initiatives to build and fill the construction workforce pipeline," Comerford said.
One key resource is the We Build Northwest Indiana website, which provides information about career opportunities in the Region's building and construction industry.
"It covers employment opportunities in the skilled trades, which is where the majority of the careers in construction exist," Comerford said. "Visitors can find information about 20 different construction apprenticeship programs, application information, minimum qualification requirements, interview advice and suggested areas of study that students can focus on while in high school."
The foundation also sponsors several Construction and Skilled Trades Day events at different venues throughout the Region. In partnership with the Northwest Indiana Workforce Board and the Joint Apprenticeship Training Centers, the events allow high schools students the opportunity to work alongside current apprentices and perform hands-on construction-related activities.
Since their first event in 2017, more than 2,000 high school students from more than 30 Northwest Indiana community school corporations have participated in the event.
Comerford said these events are important steps in the development of future workers.
"The construction industry struggles at attracting high-quality individuals into the workforce," Comerford said. "I believe one of the primary culprits stems from a one-size-fits-all approach in the public education system to promote college at the expense of vocational learning; this trend to push college as the only viable path to a rewarding career opportunity has had a detrimental effect on our skilled workforce."
Comerford said there isn't much exposure for his industry at the high school level, and increasingly, his group and those in his industry are seeing noncollege-bound students graduate who have never pounded in a nail, twisted a wire nut or picked up a socket wrench.
"While attracting quality individuals into the construction industry can be a challenge, the good news is we have some of the best construction apprenticeship training facilities in all of the world," Comerford said. "As a result, we have a great track record of developing highly-skilled construction workers (who) know how to build the infrastructure and facilities that keep our nation moving and make our customers profitable."
Paul Tran is an apprentice coordinator and instructor for the Technical Engineering Division, Plumbers Union Local 130 in Chicago. Tran said the apprentice program is market driven, and when contractors call for apprentices, the program opens to new applicants.
"It is a career that demands efficiency and skill," Tran said. "Local 130 works closely to develop the skills of our apprentices as well as offer guidance and mentorship for the challenging situations they face in the workplace."
The job market is becoming increasingly competitive, Tran said, and cultivating employee and employer relationships are critical to future success.
"The number of qualified technical engineers we have tomorrow is dependent on how many contractors can give real working experience to our young folks today," Tran said. "As Northwest Indiana continues to grow its demand for heavy civil and commercial projects, we hope to continue to supply qualified technical engineers to meet their needs."
Jonathan Cardenas, a third-year apprentice from Local 130, works as a technical engineer for Superior Construction in Portage.
Cardenas said the most fulfilling thing about being a technical engineer is seeing numerous projects develop, having worked on projects at Gary/Chicago International Airport and bridges in Gary, Crown Point and Kentland.
"The apprentice program has been a great learning experience," said Cardenas of Hammond. "It has helped me learn about different technologies and how they are applied to complete construction projects."
Comerford said men and women who enter the construction industry can expect a rewarding career.
"Individuals who complete a registered apprenticeship program will be highly proficient in their craft and become certified," he said. "The skills are not only in high demand, but they are transferable, meaning that they can take those learned skills with them throughout their working life no matter where they live."
Woloshansky with the Center of Workforce Innovations said many great things are going on in Northwest Indiana relative to collaboration and developing talent in the area.
"I would encourage employers to communicate what their needs are and be willing to open up and share this information so the right parties can work with them," Woloshansky said. "There are many resources available."
Click here to read more from the Aug-Sep 2019 issue of Northwest Indiana Business Magazine.