Performing before live audiences a constant for Elkhart County's Janis Logsdon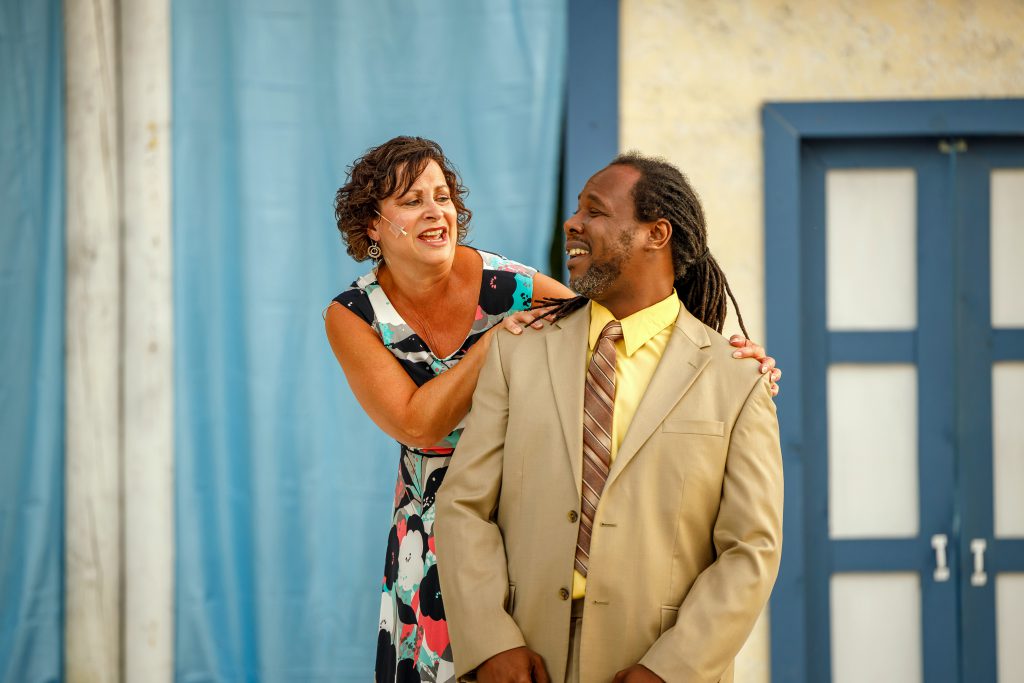 In high school, Logsdon performed in musicals and plays. After she graduated, her love for performing continued at Indiana University in Bloomington.
Three decades later, Logsdon's interest in theater is just as strong now as it's ever been.
"I went to Indiana University as a theater major because I love to do musical theater," said Logsdon, assistant director of the Elkhart County Convention and Visitors Bureau. "I've enjoyed singing ever since I was very young."
Logsdon's father supported her love for the theater, but he also encouraged his daughter to "have a backup plan," she said.
"I double majored in theater and telecommunications, and that's how I got into the marketing field," Logsdon said. "I've always had my hands, employment-wise, in marketing."
Logsdon worked with WNDU in South Bend and Amish Acres in Nappanee before joining the Elkhart County CVB.
Once she returned to Northern Indiana after graduating from IU, she connected with local theater groups, especially musical theater.
"I've always kept my big toe in it," she said. "I've always done it, and never once ever thought about not doing it."
For several years, Logsdon performed with The Company, based in the South Bend area. It was started by Melanie Como, daughter-in-law to the late legendary crooner Perry Como.
Perry Como's son, Ronald, attended the University of Notre Dame, where he met Melanie, and settled in the South Bend area. Ronald Como passed away in January 2019 at the age of 78.
Melanie Como still lives in Granger, Indiana, and is 81 years old.
"I did a number of shows with The Company: "Chicago," "A Chorus Line," "The Sound of Music," Logsdon said.
Because of the COVID-19 pandemic, indoor theater performances came to a stop.
"I haven't done an (indoor) show in probably a year, and that's a long time for me," Logsdon said. "Usually, I do at least one show every year."
Logsdon performed in an outdoor show, "Mamma Mia," with Premier Arts in Elkhart in August 2020. She felt fortunate to land a part because she wasn't familiar with Premier Arts.
"I was like, 'I'm going to audition for this show,"' Logsdon recalled. "I knew the artistic director, but I had never really performed with them, which can be kind of scary."
Logsdon said joining theater production is like becoming part of a family.
"When you do theater, it's very much a community," she said. "You become like a family when you're doing a show."
When outdoor productions were permitted last summer with social distancing requirements, Logsdon decided to pursue a role in "Mamma Mia!"
"It can be a little intimidating going into a group you're unfamiliar with," she said. "But I was like, 'Hey, you know what? I'm just going to put it out there. And if I don't get cast, no harm, no foul.' But I was lucky enough to get cast as one of the dynamos, Rosie."
For Logsdon, it was an experience of a lifetime, and her new relationship with Premier Arts has continued.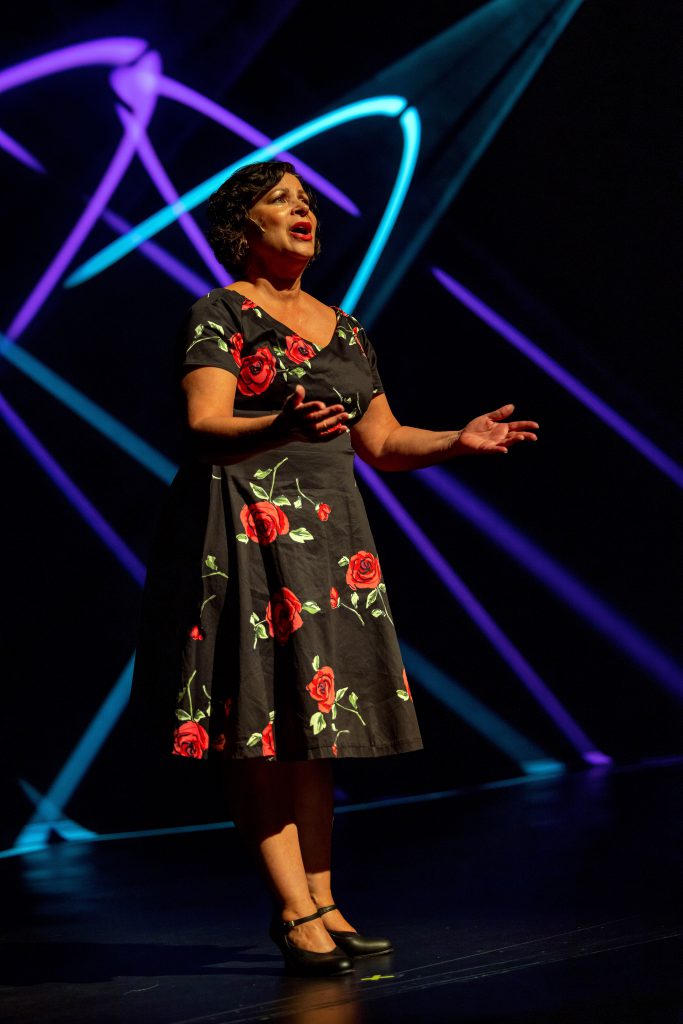 "I just had a blast, and it opened me up to this whole other group of people," she said. "I've subsequently done three other shows with them and have just thoroughly enjoyed it."
Craig Gibson, executive artistic director of Premier Arts, describes Logsdon as a "director's dream."
"She's focused, prepared and always willing to try new things," Gibson said, who has known Logsdon for more than a decade but has worked closely with her the past two years.
"Janis always has a smile on her face, she brings joy to the rehearsal hall," he said. "As a performer, Janis has a beautiful presence and voice; she is stunning to watch on stage."
Logsdon said Premier Arts is populated by performers from all walks of life.
"We have teachers, executives, homemakers," she said. "The theater provides an equitable playing field where everyone can contribute and shine in their avocation — no matter their occupation."
Now in her 50s, Logsdon plans to continue singing and dancing despite the time required to devote to the art.
"I get up at 6 in the morning," she said. "I work all day, then I'll have rehearsal at night, and I don't get home until 10 p.m. So, it's a big commitment."
Logsdon admits giving time to the performing arts is exhausting "but it's exhilarating at the same time."
"I love the comradery of it," she said.
Logsdon feels energized when she's around other performers.
"I love being around these other creative people and that collaborative energy that comes with working on a show, there's nothing like it." she said. "I hope that I just continue to do this until I literally can't get up off the couch."
Click here to read more from the October-November 2021 issue of Northwest Indiana Business Magazine.