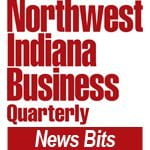 SOUTH BEND  – On Saturday, November 18 at 7:30 p.m., the stars of the CMT series "Nashville" will perform at the Morris Performing Arts Center, located at 211 N. Michigan Street. Fans of the musical drama will have the opportunity to spend an evening with singer/songwriters Clare Bowen and Charles Esten who star as Scarlett O'Connor and Deacon Clayborne in the series. The concert will feature songs from the show as well as the artists' original material.
Tickets are on sale and can be purchased at the Morris Center box office, online at www.morriscenter.org, or by phone at 1-800-537-6514.
Years before landing her role as Scarlett O'Connor on "Nashville" and launching her career as a singer/songwriter, Bowen grew up in rural Australia, miles from the nearest city, writing down everything she felt, heard, saw and dreamed. Later, she established herself as an in-demand actress on both sides of the Atlantic, earning critical praise for her role in the highly controversial Australian film, The Combination, directed by David Field and in the Sydney Theatre Company's (STC) musical production of "Spring Awakening" in the leading role of Wendla. It was during this time that Bowen took the advice of the STC's artistic director/Oscar-winner, Cate Blanchett, and bought a one-way ticket to Los Angeles in 2012. During her first year in America, she caught the bus to her "Nashville" audition and landed the gig, playing a young poet turned songwriter whose folk and Americana songs are influenced by a challenging childhood.
Charles Esten made his theatrical debut in London, portraying Buddy Holly in the hit West End musical, "Buddy". Esten is a featured artist on the ten "Nashville" soundtracks that have been released to date — two of which include "I Know How to Love You Now" which he co-wrote with country star Deana Carter. Esten has long contemplated releasing an album or an EP of his originals. Last summer, he decided that he would release brand new singles "every single Friday". The #EverySingleFriday series began in July 2016 and culminated in the celebration of the release of 52 original singles this summer.