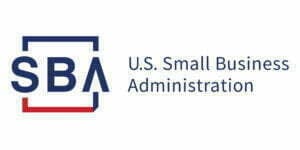 The U.S. Small Business Administration is here for the life of a small business. Have you been in business for at least three years, have at least one employee other than yourself and have annual revenues of at least $250,00? Learn how to take your small business to the next level with our free T.H.R.I.V.E. Emerging Leaders Reimagined executive leadership program!
What is T.H.R.I.V.E. ?
T.H.R.I.V.E. Emerging Leaders Reimagined is an advanced training series designed for entrepreneurs ready to learn how to work on their small business instead of just in it. During this intensive six-month cohort, you'll learn how to support the expansion of your Indiana business effectively and efficiently through strategies that will help you access new avenues of capital, create new revenue streams and build new relationships with a community of business owners, advisers, experts and industry leaders.
How will T.H.R.I.V.E. help me grow?
T.H.R.I.V.E. removes the one-size-fits-all training model in exchange for vibrant engagement, problem-solving, and peer-to-peer interaction within cohorts and with mentors and business growth experts. Cohorts are led by motivating leaders with expertise in small business development and revolutionizes executive-level training through free MBA-level curriculum in an environment promoting a culture of inclusivity, networking and community engagement customized to meet the unique needs of the working entrepreneur. The cohort experience includes these free services:
Mentoring
In-person coaching
Self-paced instruction with demonstrated business sustainability
Micro-sessions customized to meet your businesses' unique needs
Access to subject matter experts in a variety of sectors, including financing, contracting, marketing and technology.
Is T.H.R.I.V.E. really free?
Yes! T.H.R.I.V.E. costs no money out of your pocket. The only investment required is your time and commitment to participating in and finishing the cohort. There's no risk to your pocketbook, so why not invest your time wisely and walk away with a free customized three-year strategic plan and access to the resources and support you need to accelerate your small business' growth?
Where do I learn more?
Since its inception in 2008, the SBA's premier executive leader training program (now known as T.H.R.I.V.E. ) has trained over 5,000 small businesses nationwide. Graduates have created over 11,000 jobs, generated over $1 billion in new financing, and secured over $4 billion in government contracts. Ready to learn more? The 2023 Indiana T.H.R.I.V.E. cohort is filling up fast so check out T.H.R.I.V.E. Emerging Leaders Reimagined (sba.gov) and sign up for more information today. Good luck!
This month's "Did You Know?" tip was contributed by the U.S. Small Business Administration.