Reaching consumers through social media, public relations and word of mouth.
by Jane Bokun
Successfully marketing your company is one of the most important business goals your company can achieve.
Some companies send out more than 8,000 emails per day, while others prefer to send information through the mail. Still others use social media. Whatever the strategy, marketing your company is priority one in today's highly competitive market.
Kathleen Szot, communications manager for NIPSCO (Northern Indiana Public Service Co.), is a believer in targeted marketing to her customers. "We do programs that spotlight energy efficiency," Szot says.
Through such initiatives as brochures on saving energy, the company is able to build brand awareness as well as help people. But, that's not all NIPSCO does. The company, headquartered in Merrillville, is one of the seven energy distribution companies of NiSource Inc. According to its website, NIPSCO has more than 821,000 natural gas customers and 468,000 electric customers. It is the largest natural gas distribution company and the second-largest electric distribution company in the state. NiSource distribution companies serve 3.8 million natural gas and electric customers primarily in seven states.
"There are lots of programs," Szot says. "In one, we make people aware of energy usage, but we also run news ads, run ads online and do direct sales. We mix it up and make sure we're getting out a variety of messages."
Not to be outdone for NIPSCO is the use of social media. The company does email blasts on important subjects such as how to run your energy-efficient thermostat. "We can show how to apply for a rebate for a programmable thermostat," Szot says. "We encourage people to do their research."
Bill Wellman, in marketing for Whiteco Industries Inc., has his own unique take on marketing the hotel development industry. Whiteco offers construction, family entertainment, homebuilding and real estate services. The company also operates hotels and restaurants. It was founded in 1935 and is headquartered in Merrillville.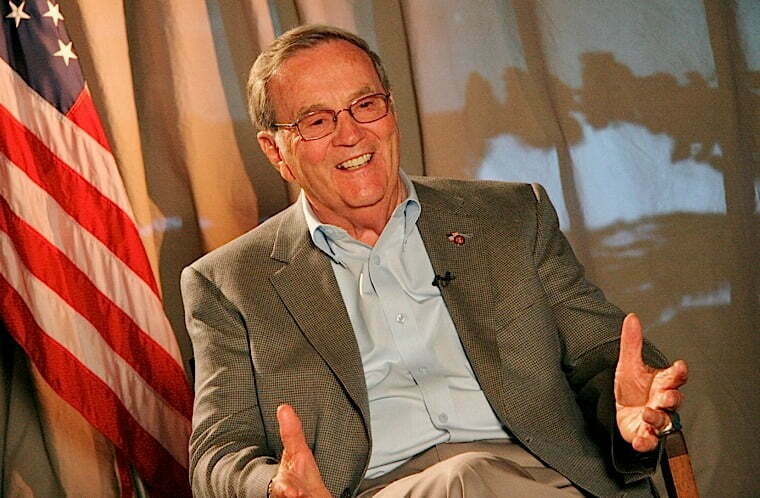 When Wellman started out, when there was no social media, marketing managers had to rely on their wits. "Social media wasn't there so I used public relations to get stories in the newspaper," Wellman says. "I knew it had to be good enough so that people would be interested in it."
For example, Wellman says, he once took a photo of a large fish held by a band member who happened to be a little person visiting one of his hotels. With the juxtaposition in size, the photo was a hit and made it into the local newspapers the next day.
Wellman says he's always thinking of unusual situations that might be newsworthy. In fact, he once was invited by singer Tom Jones to a private party in one of the hotels Wellman was representing.
"I got to know Tom Jones and it was his first night there," Wellman says. "There were 20 ladies and the band having champagne and hors de oeuvres." Jones jokingly told Wellman that it was the last time he was inviting him to a private party.
"You remind me of a dog I once had who was always pointing,'" Wellman said he told Jones. "'In fact, I can tell you exactly which one of these girls you're going to ask to dinner.'" Wellman says he already knew who Jones was going to ask because it was his employee.
Caesar's Entertainment Corp. marketing and communications specialist Lissette Verdi uses a variety of high-tech methods to market the gaming industry. Her company had its beginning in Reno, Nevada, more than 75 years ago, and Caesars now has resorts and casinos on three continents. The company's resorts operate primarily under the Harrah's, Caesars and Horseshoe brand names. Caesars also owns the London Clubs International family of casinos.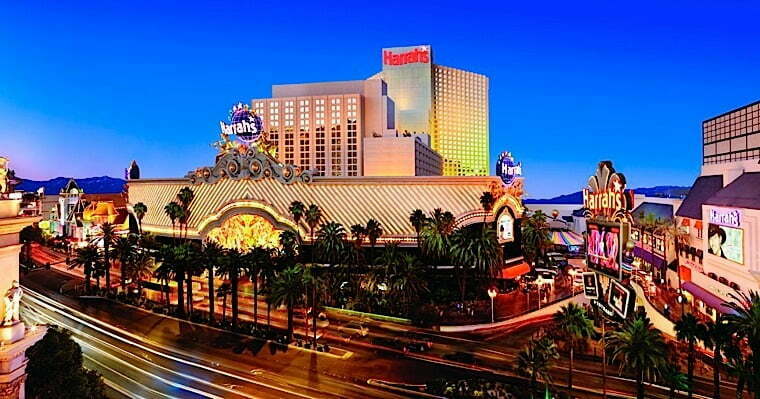 "We use marketing in programs such as our Total Rewards cards," Verdi says. "They set us apart from our competitors because you can redeem points earned in the casinos for shopping items." The Total Rewards program gives patrons computerized cards they can redeem each time they play in the casinos.
She says the company is integrating its Total Rewards program with a new application that can be found on the website. "The great thing about the new app is that it tracks where you are," Verdi says. For example, you can be standing in front of Caesar's in Las Vegas and the app will point out nearby places to dine or shop.
Joe Stuteville is the spokesperson for Hospice House through Franciscan St. Francis Health at Franciscan Alliance Inc. He says he uses the media to market the Hospice House project. According to its website, Franciscan Alliance steps up to treat a person's body, mind and spirit. The Franciscan hospice team embraces the entire person, and strives to enhance a patient's physical comfort and peace of mind.
"We have an active regional foundation that contacts sponsors for our marketing," Stuteville says. "It's been very robust. We've known for years there is a great need in central Indiana for a hospice facility. Through generous donations we've made it possible." Stuteville says employees also have stepped up to the plate donating their time.
This year, the media came to Munster Community Hospital with a story the hospital handled with education and wisdom. A man who had contracted the first case of Middle East Respiratory Syndrome (MERS) in the United States came to Munster Community after traveling abroad. MERS causes coughing, fever and sometimes fatal pneumonia.
"We had a lot of press coverage for the (MERS) virus story and so we gathered as much information as possible," says Marie Forszt, director of marketing for Munster Community Hospital. "The first thing we did was alleviate the fears of the public. We wanted to get the message out there and keep the message out there."
The hospital did extra press releases every day because open communication every day was crucial. Forszt says the hospital also held a national press conference which included the governor of Indiana, the Centers for Disease Control and Prevention and the Indiana State Department of Health. The hospital also staged a phone/web conference allowing people to dial in and listen to the latest MERS updates.
"Communication is the key," Forszt says. "People are always looking for more information."
In its regular marketing, Munster Community uses digital marketing, newspaper advertisements and online ads. "We're trying to reach different types of audiences," Forszt says.
3 Floyd's Brewery and Pub has been a marketing success story since its beginnings in Munster in 1996. One of the best things about this local brewery and restaurant is its laid-back attitude.
Back when the company started, it was armed with only a few hundred dollars, a five-barrel Frankenstein wok-burner-fired brew kettle, repurposed open Swiss cheese fermenters (Hammond Squares) and an old Canfield's Cola tank. 3 Floyds Brewing Co. was founded in Hammond in 1996 by brothers Nick and Simon Floyd and their father Mike. Since 2000, the brewery has thrived in Munster, so much so that it added a pub and restaurant in 2005 at its flagship brewery,
Now, the company's beer can be found throughout the country just on the strength of its brand. In today's society where costly branding is everything, how do they do it? "Everything is word of mouth," says brew pub manager Joe Skergich. That word of mouth is facilitated through social media, including Facebook and Twitter.
Skergich says the group travels to different beer events and festivals and that marketing strategy has worked. "People can talk to our sales managers and request to get our beer," he says.
Indeed, with beer names like Zombie Dust, Gumballhead, Calumet Queen and Robert the Bruce, it is clear that this beer is unusual from the start. It has been named the number one beer by several beer-related magazines and is working hard to meet the needs of its current markets.
According to its website, 3Floyds.com, 3 Floyds is so popular that the brand is not even looking for new distributors at this time. But, good news for beer lovers is that carryout beer is available seven days a week (including Sundays) from the 3 Floyds Munster location.
Skergich says the reason why the beer is so popular is obvious. "It's our unique and quality products," he says.
According to the website, consistency may be another reason for the brew's popularity. "Even with the wide variety of styles we brew, our ales and lagers will always taste like 3 Floyds. Using sound techniques, the finest ingredients and innovation, we strive to make the best and most memorable beers–always setting themselves apart," according to the 3 Floyd's website.
The 3 Floyds Brew Pub also boasts an eclectic and unusual foodie menu with a variety of pizza entrees, sandwiches and more. Tours are offered on Saturdays, with signups on a first-come, first-serve basis.
As if to underscore the brewery's casual attitude, the website says, "You can sign up with our door guy on the day of the tour."