Chicago teams playing ball with fresh leadership and rosters.
by Rick A. Richards
There are barely 10 miles between Wrigley Field where the Cubs play on Chicago's north side and Cellular One Field on the city's south side where the White Sox play. Somewhere between is an invisible boundary that separates fans from both teams.
But in Northwest Indiana there is no boundary. Even though Cellular One Field is closer, White Sox fans and Cubs fans are mixed together. It makes for vigorous debate, but this season fans of both teams are taking second glances to figure out just exactly who is who on their roster.
That's because after both teams completed a disappointing 2011, the front office of both the Cubs and White Sox cleaned house. Both teams have new managers. The Cubs have a new general manager. The White Sox lost their ace pitcher to free agency.
Brooks Boyer, senior vice president of sales and marketing for the White Sox, says marketing a sports team isn't like marketing other products. "I really like Diet Mountain Dew. I know what it's going to taste like every time I drink one," says Boyer. "Baseball isn't like that. We have to look at it differently because it's not the same packaged product from year to year.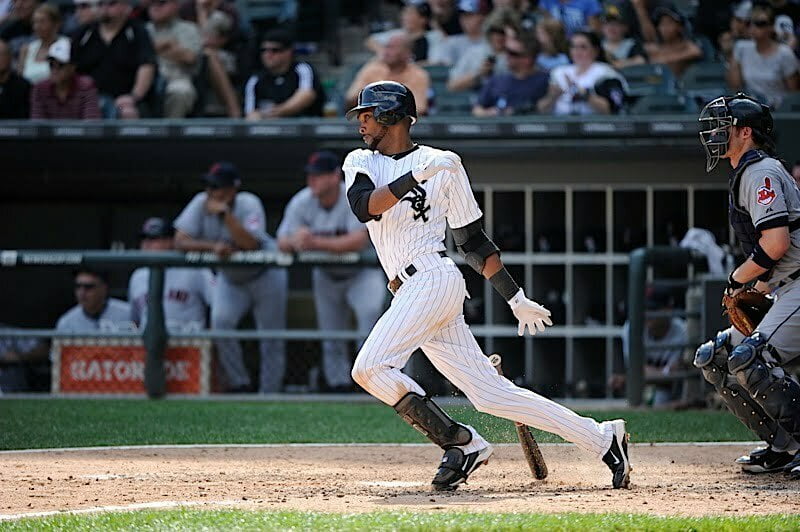 "What happens outside the white lines is something we can control. Inside the white lines, it's the ultimate reality television show," says Boyer. "You don't know what's going to happen."
If the White Sox were a TV show, its primary actor, World Series champion manager Ozzie Guillen is gone. In his place, the White Sox have turned to former White Sox infielder Robin Ventura.
Although he's never managed before, Ventura spent 16 years with the White Sox and last year was in the front office as an adviser.
But just because Guillen is gone and ace pitcher Mark Beuhrle is gone, there are plenty of familiar faces on the roster – Paul Konerko, A.J. Pierzynski, Gordon Beckham and pitcher John Danks.
"Our marketing this year is built around the theme 'Appreciate the Game,'" says Boyer. "We have a great following and what we offer fans in Northwest Indiana is convenience because we're close and it's easy in and easy out."
The White Sox are putting up billboards along the main interstates in Northwest Indiana. "We think the area is fertile ground for us," says Boyer. "We have a training academy for youth in Schererville. We think it's important to connect with the next generation of fans."
And to keep things affordable, Boyer says the White Sox has Kids Day where children get in for $1 with a paying adult, and Value Mondays where discounted prices are available for families. "We've dropped prices by 40 percent at 42 of our games this year," says Boyer.
For the Cubs, the biggest offseason news was the hiring of general manager Theo Epstein. It wouldn't be a stretch to call the hiring a media frenzy. Before he was named president of baseball operations for the Cubs, he was general manager of the Boston Red Sox. In 2004, they won Boston's first World Series championship in 86 years, something the Cubs hope he can duplicate. It's been more than a century since the Cubs won a World Series.
Wally Hayward, executive vice president and chief sales and marketing officer, says that while Epstein's hiring was the biggest offseason news, he's not being featured directly in any of the team's marketing efforts.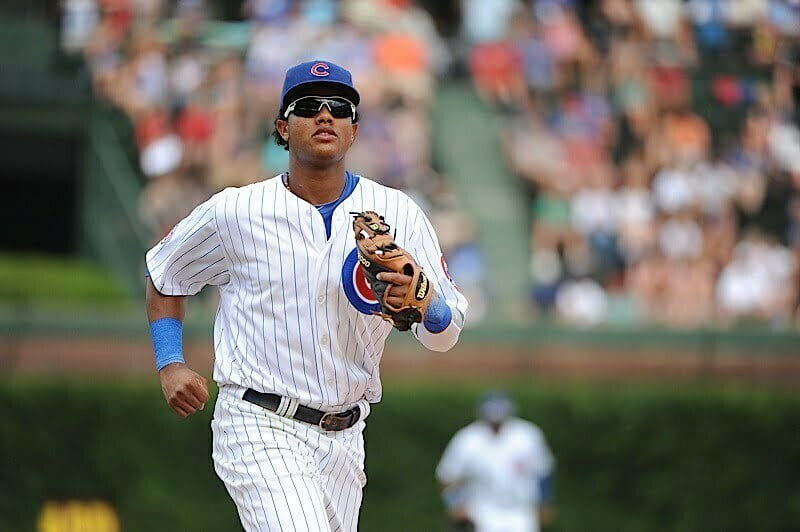 "But the inspiration for our campaign came from Theo," says Hayward. "In his first comments in Chicago, he made the statement that baseball is better at ballparks like Wrigley Field."
So "Baseball is Better" became the Cubs' marketing theme. "This also shows the commitment the Ricketts family has to improving the team," says Hayward. The Ricketts family, which owns the brokerage T.D. Ameritrade, bought the team two years ago.
"We know we have a lot of Cubs fans in Northwest Indiana," says Hayward. "We did a survey last year that shows 4 percent of our ticket buyers are from Lake, Porter and LaPorte counties. They're very loyal and on average, they've attended games for 10 years, and 92 percent of them attend more than one game."
Like the White Sox, the Cubs have shifted their marketing focus away from print to digital advertising. Pop-up ads featuring players appear on the team's home page and other sites.
For the Sox, Danks and Konerko, along with Ventura are featured, while the Cubs feature players Starlin Castro, Kerry Wood, and Tony Campana along with new manager Dale Sveum.
"We market the team but a lot of people come just to take in Wrigley Field and its experience," says Hayward.
The Cubs also are doing everything possible to make a visit to the ballpark affordable for the whole family. "We still have a lot of $8 tickets available for the season and more than 25 percent of all our tickets are priced under $25," says Hayward.