Wisconsin-based Gorman & Company completed their first project in Gary: the renovation of the historic Carolyn Mosby Senior Living Community.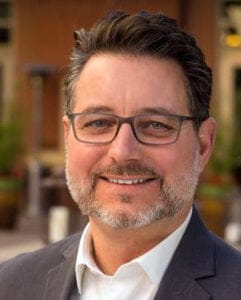 The company used Section 18 of the U.S. Housing Act of 1937 to make the project possible. It also partnered with the Gary Housing Authority and procured financing from Merchants Bank, Merchants Capital and Zions Bank.
"We are excited by our partnership with the Gary Housing Authority and helping with the renaissance of not only the Carolyn Mosby senior apartments but also Gary, Indiana," said on Ron Clewer, Illinois market president of Gorman & Company, in a press release. "We have been diligent in ensuring the property renovation brings local jobs and advances local expenditures for labor and materials to aid in that renaissance."
The building, which was originally constructed in 1970, is eight stories with 142 units — 136 of which are one bedroom and six two bedroom. It serves seniors with income in the 30%, 50% and 60% annual median income. It formerly was a public housing project.
The name of the project honors Gary resident Carolyn Brown Mosby who served in the General Assembly for 10 years. She died at age 57 in 1990 from cancer.
A grand opening ceremony took place July 25 at 650 Jackson St.