Pulse Technology announced a new artificial intelligence tool that keeps phishing email away from employees.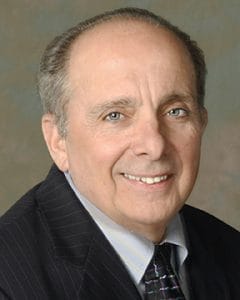 The Pulse AI anti-phishing technology protects businesses from cyberattacks that happen by way of email.
"Unfortunately, human error is a leading reason that a business is affected by cybercrime," said Chip Miceli, CEO of Pulse Technology, in a press release. "We've found that one of the fastest, most effective and easy-to-implement ways to minimize organizational risk significantly is to limit employee access to phishing emails in the first place."
Phishing scams focus on sending fraudulent emails that claim they are from reputable companies. Their goal is to trick people into divulging personal information, company data, passwords or credit card numbers.
Small businesses increasingly are the targets of cyberattacks, because larger businesses have invested in barriers to deter them.
"Phishing is the most common form of attack, but it also makes sense to ensure that your cybersecurity solution protects you from malware, data loss, anomalies, and other methods of cyberattack," Miceli said. "We further advise customers to be sure that their defense system is one that is invisible to hackers. Add in as many layers of security as possible to increase the amount of friction a hacker must endure to breach your company. This increases the likelihood that a hacker would just look elsewhere for a weaker infrastructure to target."
Pulse Technology offers print, information technology, furniture and office supply services, among other business needs. It has locations in Merrillville, and Rockford and Schaumburg, Illinois.