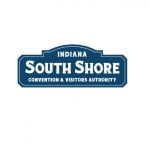 Nominations now are being accepted for the 2019 R.O.S.E and R.I.S.E Awards.
The 13th annual awards event, presented by the South Shore Convention and Visitors Authority, will take place Sept. 25 at Tiebel's Restaurant, 1775 U.S. Highway 41, Schererville.
The R.O.S.E awards honor front-line employees while the R.I.S.E awards honor managerial or past R.O.S.E award winners.
Approximately 35 finalists are chosen and surprised at their workplace where they are invited to the official R.O.S.E Awards dinner. One dozen winners will be chosen and announced at the dinner.
The deadline for 2019 nominations is Sept. 1. Nominations can be submitted at www.rose-awards.com.

Latest posts by Larry Avila
(see all)