Northwest Medical Group opened a new $8.3 million location in Valparaiso.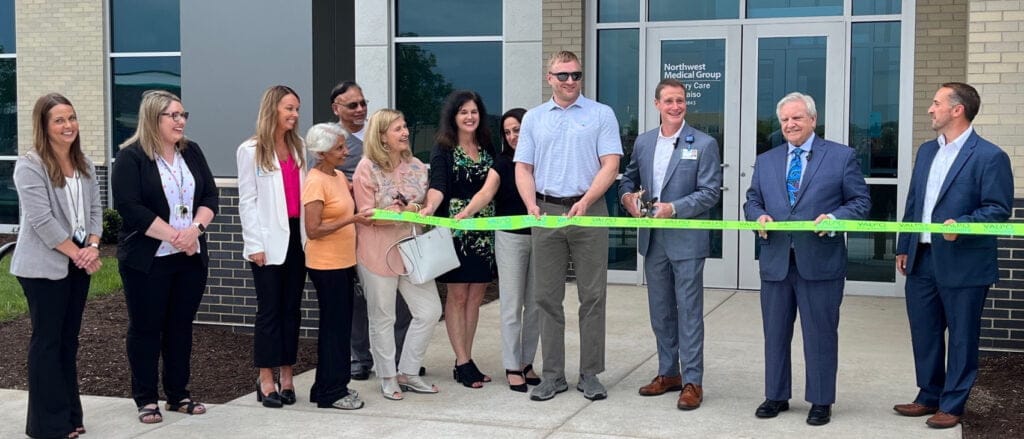 Northwest Health – Porter Interim CEO Dr. James Leonard said the new 20,187-square-foot medical office building is part of a larger strategic plan in the Region.
"Most of the primary care physicians transitioning to this new location have served patients from throughout the area for many years," Leonard said in a press release. "Over that time, their practices have grown so much that we needed to create additional space to allow them to accommodate more patients while continuing to provide quality care to the community."
The plan also includes electronic medical records, more locations and easier access to providers.
The new building at 2505 Calumet Ave. includes services by the following physicians with Northwest Medical Group – Primary Care:
Helda Barakat, MD
Vijaya Chapala, MD
Ather Malik, DO
Hector Marchand Jr. , MD
Michael Mirochna, MD
Kimberly Perry, MD
Sangeeta Sehgal, MD
Daniela Sikoski, MD
Crystal Tuncay, DO
New doctors to the community are expected to join the practice by year's end.
A ribbon cutting hosted by the Valparaiso Chamber of Commerce took place Aug. 10, with patient care starting Aug. 14.
Northwest Health is a health care system with more than 60 locations, including three hospitals, five emergency departments, urgent care and outpatient centers, ambulance service and physician offices. More than 3,000 employees assist more than 700 physicians in its facilities.
Caption: Northwest Medical Group opened a new location in August at 2505 Calumet Ave. in Valparaiso. (Provided by Northwest Health)