First Financial Bank reported in its 2022 Corporate Social Responsibility Report that it has made significant strides toward its commitment to the communities it serves.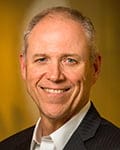 "First Financial embraces our responsibility to conduct business ethically, responsibly and as good stewards of the resources in our care, and I am proud to share the accomplishments of our team in these areas," said Archie Brown, president and CEO, in a press release.
In its second year, the report details progress from the environment to governance, employee engagement and community building. Sustainability was added to the environment's category.
One significant achievement was a 22.9% increase in the number of women in executive or senior manager roles over 2021. Women were employed in 27.3% of those leadership positions. Women in middle-management positions increased to 57% from 41.2% in 2021. The bank's associates are 62.9% female.
Other accomplishments include: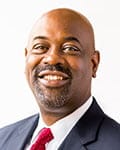 183 percent of its goal of $1.75 billion as outlined in its five-year Community Benefits Agreement with the National Community Reinvestment Coalition for 2018-2022
Increasing its spending with diverse vendors to $7.9 million or 38.2 percent of sourceable spending
Donations to the United Way increased by 4.9%, with the total support at $1.2 million
66 percent of statements were delivered electronically, reducing the use of paper
52.3% of the bank's facilities earned an energy use intensity rating at or below 88.3, which is average for banking institutions, from the Energy Star program
"We truly want to improve the communities we serve, and this report shows how that drive for wide ranging growth is core to everything we do on a daily basis," said Roddell McCullough, chief corporate responsibility officer. 
The report included data throug Dec. 31, 2022.
Cincinnati, Ohio-based First Financial Bank, which was founded in 1863, has 130 banking locations, including seven in Northwest Indiana.