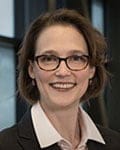 Private employees in all but one Indiana county make less than the national average wage, and Hoosier workers earn just 83.3 cents for each dollar earned by their national counterparts, according to an analysis of employment data from the U.S. Bureau of Labor Statistics. 
Rachel Blakeman, the director of the Community Research Institute of Purdue University Fort Wayne, analyzed the federal agency's quarterly report with a focus on annual wage data. She reported that for 91 of Indiana's 92 counties, Hoosiers made less than the $70,343 national average.
"In short, we're a state that works, but we're a state that works for less," Blakeman said. 
Analysis of wage data
Marion County is the only county to buck the trend this year, coming in at $70,834. But Blakeman noted the data only considers county of employment, not county of residence, meaning that commuters in surrounding counties boost Marion County's wages.
"Historically, Indiana has underperformed on wages as it compares to the national average," Blakeman said. "This year, we only have one county that is above the average, and historically we've had a handful of counties."
The statewide average was $58,604, ranging from Marion County's high to a low of $36,559 in Union County.
However, many counties did have faster wage growth than the national average — and several counties had faster job growth — but not enough to catch up.
"We leapfrogged a little bit, but the problem is that we're so far behind," Blakeman said. 
The data does come with caveats, lacking demographic information and not distinguishing between part-time, full-time or seasonal employment.
"Occasionally, what we'll see is in counties where they have a lot of workers who are part time or seasonal, that you can see that their wages are lower as a result," Blakeman said. "But, generally speaking, that is not a concern."
Additionally, because Indiana has more county government units per capita than other states, the Hoosier State's counties tend to have smaller populations.
Response from IEDC
The Indiana Economic Development Corp. declined an interview, but sent a statement concerning wage growth in recent years, saying the organization was "laser focused on increasing wages." 
The quasi-public organization regularly touts anticipated company expansions throughout the state, including anticipated wages — though some don't pan out and don't deliver the promised high-paying jobs.
In an annual report published in January, the IEDC said it had secured more than 24,000 new jobs with an average hourly wage of $34.71 — an IEDC record for "expected" wages.
"Since 2021, we've made amazing strides and executed a bold vision that local partners across the state have leaned into, resulting in record-breaking wage commitments," the IEDC said. "In 2023, we're on track to secure even higher average wages for jobs that will be created between now and the next few years." 
"The IEDC has conversations every day with future-focused businesses looking to launch, locate and grow in Indiana. We currently have over $100 billion worth of capital investment in our pipeline from target industries that provide high-paying jobs," the organization continued. "Indiana is competing against the best and securing economic wins that drive wages up, and we'll continue to focus on securing high-wage jobs for all Hoosiers."
Takeaway moving forward
But Blakeman said it isn't simply a matter of 100 more high-paying jobs to change a county's trajectory. She noted that a lifetime of low wages also means that Hoosiers will receive less in Social Security benefits when they retire.
And Indiana's low-cost-of-living doesn't offset the state's low wages.
"Our cost of living is below average, but when we compare cost of living against wages … we are a very expensive place to live because our wages are not competitive with our cost of living," she said.  
The reliance on low-skilled jobs in manufacturing or warehousing have made the state less competitive and depressed wages, which Blakeman said makes talent attraction difficult. Business and state leaders have bemoaned Indiana's low educational attainment, saying it hindered their efforts to bring in new businesses.
"We've put a significant stake in the state (for) jobs that don't need bachelor's degrees," she said. "(But) bachelor's degrees command a premium in the workforce and actually raise wages for everyone."
This story originally was published by the Indiana Capital Chronicle, which is part of States Newsroom, a network of news bureaus supported by grants and a coalition of donors as a 501c(3) public charity. Indiana Capital Chronicle maintains editorial independence. Follow Indiana Capital Chronicle on Facebook and Twitter.