The first chancellor of Ivy Tech Community College's Lake County campus retired June 30. Louie Gonzalez worked for the college for more than three decades but became chancellor of the combined campus in June 2017.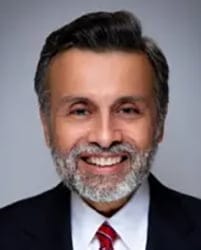 "It's been an honor and a privilege to serve as your chancellor the past six years," Gonzalez said in an email to employees. "We have accomplished much, but the best is yet to come. I am excited for the new opportunities that lie ahead."
An Instragram post also shared the news, saying "Under Chancellor Gonzalez's guidance, Ivy Tech Lake County has flourished, becoming a hub of opportunity and transformative learning experiences."
His retirement comes on the heels of an announcement by U.S. Rep. Frank Mrvan about a $1.2 million federal grant to aid student retention. The college also will launch a $10 million to $12 million renovation of the East Chicago location in August.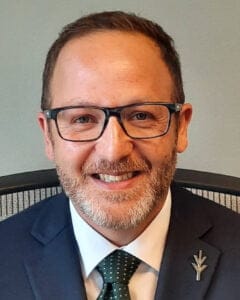 President Sue Ellspermann named Marcos Rodriquez Jr., who has been with Ivy Tech for 19 years, the interim chancellor, effective July 1, in an email sent to employees. He has been the site director for a proposed new 39,00-square-foot building for the Michigan City campus. He also is the apprenticeship manager for Ivy Tech lake County, Valparaiso and Lafayette.
"I want our Lake County community to continue to have the best educational experience available, and I want our Ivy Tech students in Lake County to succeed in reaching their goals," said Rodriquez in written remarks.
The college will start a national search for a new chancellor this month.
Gonzalez found his calling after a brief stint in the business industry, but quickly returned to his alma mater, Calumet College of St. Joseph in Whiting. There he was an admissions counselor and started his career in higher education.
He also worked in admissions at Indiana University Northwest and then thrived at Ivy Tech for almost 36 years. He served as assistant dean of students and then president of what was then the East Chicago campus. In 2017, he became chancellor of the Lake County campus, which has locations in Crown Point, East Chicago and Gary.
His biography said he is on the boards of many community organizations, such as the Salvation Army of Lake County, Goodwill Excel Centers, Northwest Indiana Workforce Board and St. Catherine's Hospital. The Lakeshore Chamber of Commerce named him the 2014 Business Person of the Year. He also was named a Sagamore of the Wabash for his work as chairman of the Indiana Port Commission.
Gonzalez earned a Bachelor of Science in business administration from Calumet College of St. Joseph and a master's degree in public administration from Indiana University Northwest.
Rodriquez earned a master of business management degree from Indiana University Northwest and a Bachelor of Arts degree in psychology for Valparaiso University.
Caption: Louie Gonzalez receives a plaque for 35 years of service to Ivy Tech Community College from President Sue Ellspermann (right). (Provided by Ivy Tech)