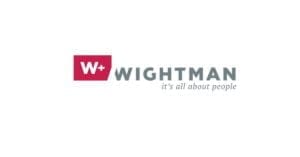 Michigan-based Wightman outgrew its South Bend office, so it moved to a larger building about 2 miles away.
The multi-disciplinary firm that offers architecture, civil engineering and land surveying services started looking for a new space last summer and closed on the new site at 1402 Mishawaka Ave. in October.
"The investment in professionals, technology and new space will add value to Wightman and to the community as a whole," Wightman President Matt Davis said in a press release. "We are excited to continue our presence in the dynamic city of South Bend."
The 8,200-square-foot building was built in 1957, with an addition in 2001. The bigger space will "comfortably accommodate the company's growing South Bend-based staff of more than 10 surveyors and civil engineers," according the release. Wightman also plans to provide more support for architectural and engineering services, GIS, interior design, landscape architecture, planning and reality capture services.
Wightman opened an office in South Bend in January 2022 when it acquired Lang Feeney and Associates Inc., a land surveying firm that was founded in 1976. It was Wightman's first in Indiana.
Wightman will host a community open house from 3 to 7 p.m. May 19 at the new location.
Employee-owned Wightman, which was founded in 1946, serves clients in Michigan and Indiana. It employs 170 professionals in eight locations, including Plymouth and South Bend.