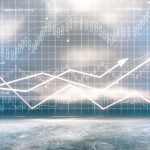 With orders in place the past few weeks for people to stay home and restrictions on public interaction to slow the spread of the coronavirus, a survey of chief financial officers from the South Bend-Elkhart area revealed gloomy sentiment about the economy.
The first quarter 2020 Michiana Benchmark Business Index, compiled by the certified public accounting and consulting firm of Kruggel Lawton CPAs, with offices in South Bend and Elkhart and St. Joseph, Mich. and Knoxville, Tenn., declined sharply, falling to its lowest level since the survey began 10 years ago.
The overall first quarter index was 40.94 out of a maximum score of 100. The fourth quarter index was 54.71, which was nearly unchanged from the firm's third quarter index of 54.78.
"Like most of the U.S., businesses in the South Bend/Elkhart region appeared to be thriving at the start of 2020," said Terry Bush, a director at Kruggel Lawton CPAs. "The results of our survey for the entire first quarter of the year reveal how suddenly and sharply business conditions deteriorated in March (and) as federal, state, and local relief for individuals and businesses becomes available, we hope to see some semblance of a rebound in the second quarter of this year."
Survey highlights:
CFOs' perception of the economic and business outlook for their companies plunged more than 40% from the prior quarter. This the first time since 2012 that CFO outlook was rated below any of the other three survey metrics.
Survey metrics for revenue and employment decreased by 15% and 16%, respectively, from the prior quarter.
The profitability metric decreased by 24%.
Kruggel Lawton conducts its confidential survey of CFOs in for-profit companies in the South Bend/Elkhart region quarterly. The survey tracks changes in companies' revenue, profitability, and employment levels compared to the same quarter of the prior year, along with CFOs' perception of the business outlook for their companies.
Participating CFOs' input is combined into the overall index to provide a barometer of the Michiana business climate.