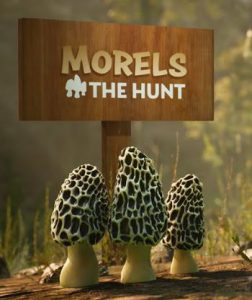 Video game developer Abrams Studios is the first winner of the annual North Judson Pitch Competition.
Abrams Studios and three other finalists competed for a $10,000 first prize. Winners also must agree to relocate their business to North Judson.
The goal of the competition, developed by Kirt and Elizabeth Verhagen in conjunction with the Starke County Economic Development Foundation and the Northwest Indiana Small Business Development Center, was to either assist a business already in North Judson, or to encourage a business to set up shop in the city.
Moving to North Judson will be like returning home for Abrams Studios founders Wes, Jason, Derek, and David Abrams. The brothers were raised in North Judson.
The Abrams first game grew from their hobby of hunting for mushrooms and the outdoors. Morels: The Hunt, has sold more than 2,500 units since its debut in 2019.
Abrams Studios are developing a virtual reality game scheduled for release in October 2021, according to competition organizers.
Christin Bramlage-Blodgett, owner of Loving Laughter Child Care in North Judson took second. Third place went to Kathi Holem who recently opened Rosa's Arcade and Mini Golf in North Judson, which also includes DVD, VHS, and game console rental, a haunted house for Halloween, two 9-hole mini glow golf courses, a coin arcade, and a mystery room.
Fourth place went to Craig Harlamert, owner of Golf Fun LLC. He developed a golf tee designed to sit evenly in the ground regardless of the terrain, which should improve tee shots.
Organizers said planning already is underway for the second pitch competition.