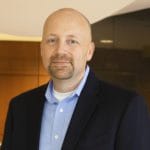 Joe Hoage is the new commissioner for the Indiana Bureau of Motor Vehicles.
Hoage, who had been serving as the commissioner of the Indiana Department of Labor, was appointed to the post by Gov. Eric Holcomb effective May 28.
Hoage replaces Peter Lacy, who has served as BMV commissioner for more than six years but resigned. Lacy's last day in the role is May 27.
"Commissioner Lacy has delivered outstanding service to Hoosiers by investing in new technology and empowering employees to drive change," Holcomb said. "The result is an agency that provides Hoosiers with great customer service and more choices about how they interact with the agency."
Lacy was appointed BMV commissioner in 2017 after serving as chief of staff for two years.
The state said under Lacy's leadership, the BMV has maintained an average branch visit time under 20 minutes and a customer satisfaction rating of greater than 98% across all transaction mediums; redesigned the Indiana Driver's License and ID, introducing the most modern and strongest security features available; increased BMV Connect kiosk transactions from 98,000 in 2016 to more than 850,000 in 2021; and grew Real ID adoption from 23% to 70%.
"The focus during my time with the agency has been on driving the state forward and thinking beyond the traditional expectations of a motor vehicle agency," Lacy said.
Hoage was general counsel for the BMV between 2017 and 2020, before he was named commissioner at state department of labor. He has also served as the state's public access counselor, general counsel for the Indiana Department of Natural Resources, an attorney with the Indiana Gaming Commission and as a deputy prosecutor in Marion County.
"The Indiana BMV is one of the most innovative motor vehicle agencies in the nation, and I know that progress will continue under Joe's leadership," Holcomb said. "He brings experience from across state government and is well respected."
Hoage earned his law degree from Valparaiso University School of Law and his bachelor's degree from Franklin College.