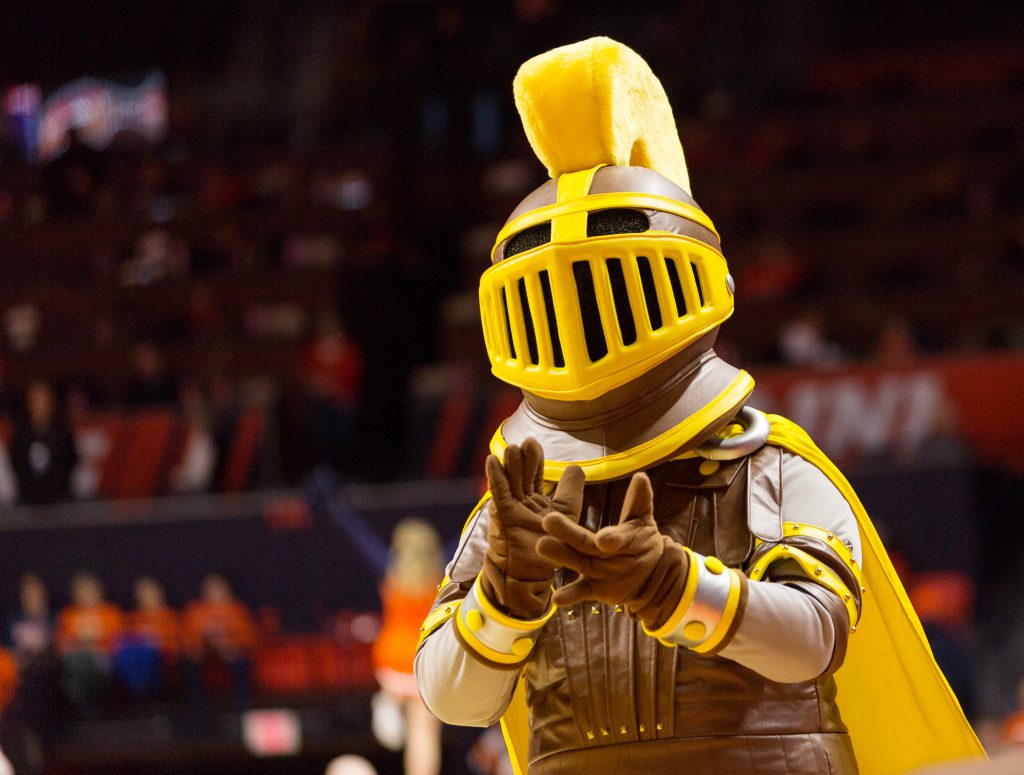 After years of debate Valparaiso University has decided to retire its longtime Crusader name and associated imagery.
Colette Irwin-Knott, interim college president, announced the decision Feb. 11 in a video message aired on campus and to alumni. The university said the decision was finalized the week of Feb. 8 after what has been a decades-long debate which intensified the past several years.
The Crusader imagery related to the Crusades has been embraced and displayed by hate groups including the Ku Klux Klan, the university said.
"The negative connotation and violence associated with the Crusader imagery are not reflective of Valpo's mission and values, which promote a welcoming and inclusive community," Irwin-Knott said. "The university has carefully evaluated this matter, including establishing a task force to conduct due diligence and garner feedback from the entire campus community, alumni, parents and other key stakeholders."
The university will retire its Crusader imagery and logos in the coming months, while also forming a committee to consider a new mascot. President-Elect José Padilla, who begins his new role on March 1, will oversee the committee.
The faculty senate and student senate passed resolutions calling on the university to retire the mascot. The Valparaiso University alumni board of directors also passed a resolution calling for the review of the use of the mascot, its appropriateness and alignment with the university's values.
Valpo's decision is in line with athletic teams across all levels – from interscholastic to professional sports programs – that are replacing offensive mascots with less divisive symbols.
"Valpo is and always has been a faith-based institution, and we want to make sure our symbolism is in alignment with our beliefs and speaks to the core values of the Lutheran ethos," Irwin-Knott said. "At Valpo, we strive to seek truth, serve generously and cultivate hope (and) we do not believe having the Crusader as our mascot portrays these values."