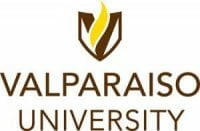 Valparaiso University has received some state help to get more teachers into the state's classrooms.
The university was awarded a two-year, $223,770 grant as part of the Indiana Department of Education's Attract, Prepare, and Retain initiative. The initiative will support university programs to address teacher shortages throughout the state and nation.
Douglas Wassilak, the college's director of accreditation and field placement, said the grant came from a brainstorming session at a summer of 2022 Indiana Department of Education workshop. Attendants of the conference were asked to develop creative ways to reduce the teacher shortage problem with the knowledge that state funding would be available, the best of which were later formally presented to and accepted by the state.
"The grant is hitting two major ideas. The first is recruitment," Wassilak said. "We already host recruiting events on campus focused on attracting individuals into the teaching profession."
The event, called "Finding Your Calling in the Classroom," provides high school students the opportunity to spend a full day at the college, familiarizing themselves with the campus and participating in activities that teach them about the education program. Additionally, the education department will work with more local career centers, such as the Porter County Career Center, which has a teaching professions program for interested high school students, to encourage the growth of the incoming class of future educators.
The second part deals with keeping current teachers excited and passionate about staying in their field. Valparaiso University will work with local schools to identify exemplary educators and provide them the support they need, while forging mentoring relationships between those teachers and the prospective teachers studying at the university.
"We want to identify teacher-leaders, recognize them, provide them professional development, and give them the extra support they need and recognition that they deserve," Wassilak said.