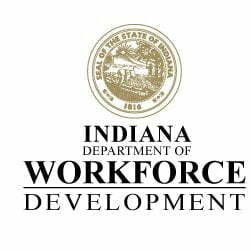 Indiana's award-winning Jobs for America's Graduates program, which helps high school students achieve success through graduation, will be adding four more sites around the state including two in Northwest Indiana.
Two of four new programs will be established in what the state defines as its region one service area, which includes Lake, Porter, LaPorte, Newton, Jasper, Starke and Pulaski counties, according to the Indiana Department of Workforce Development. Merrillville High School in Lake County and North Judson San Pierre in Starke County were selected as new program sites.
JAG Indiana is administered by the department of workforce development and is funded by state and federal dollars.
JAG is a workforce preparation program, which allows students to receive class credit by completing the course. The program helps students learn in-demand employability skills and provides a bridge to post-secondary education and career advancement opportunities.
In Indiana, between 8,000 and 10,000 high school students drop out annually and 40 percent of those people never enter the workforce, according to state estimates. But through JAG, more of those students are finishing school and preparing for future careers at the same time, the state said.
In the 2017-18 academic year, 95 percent of students enrolled in a JAG program graduated from high school. Expanding in the program is part of Gov. Eric Holcomb's goal to add 250 more programs throughout the state.
The state said by adding 250 more JAG programs around the state, it will increase the number of students the program can serve annually from 6,500 to more than 25,000.
The JAG program was launched in 12 schools in 2006 and has grown to be the largest affiliate in the national network, with 135 programs statewide.