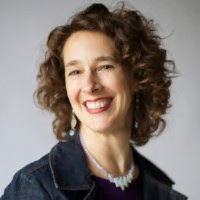 VALPARAISO — Amy Davis Navardauskas has been named new executive director of The Art Barn School of Art in Valparaiso.
Navardauskas is an established artist in Northwest Indiana and previously served on the leadership team of Lubeznik Center for the Arts in Michigan City, where she served as the marketing director for 10 years. Navardauskas brings nearly 15 years of marketing and fundraising experience to the role.
"During this time of growth and transformation, there is no better person to lead the Art Barn than Amy Davis Navardauskas," said Julia Holmaas, president of the Art Barn board. "Amy is a proven leader with the skills and vision to continue Art Barn's 40-year history of providing art education and promoting the arts in the Region."
The Art Barn School of Art is dedicated to fostering a love of art in its unique 69-acre environment in Valparaiso. The Art Barn offers educational art classes for children and adults and is a venue for performing arts.