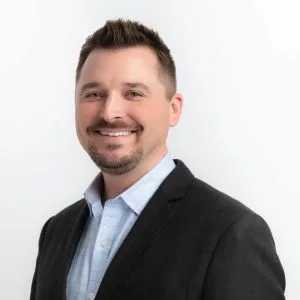 Jason Osterhage is the new president and CEO of South Bend-based Teachers Credit Union. 
Osterhage's appointment is effective this week. He most recently served as executive vice president and chief operating officer at Texas Dow Employees Credit Union in Houston, Texas.
"Jason's extensive management experience in the credit union industry makes him the ideal choice to lead our experienced executive team," said Dr. Vincent Henderson, chairman of the TCU board of directors. "Throughout his career, Jason has accumulated valuable expertise that applies to all facets of our organization, and we're excited to see the new perspective he will bring to the credit union."
Osterhage will oversee all aspects of the day-to-day operation of TCU, as well as lead its executive team. Osterhage has nearly two decades of experience in financial services.
Osterhage began his credit union career 17 years ago at Delta Community Credit Union in Atlanta, Georgia overseeing a range of functions including lending, corporate strategy, program management, human resources, and enterprise data analytics. In 2012, he joined Alliant Credit Union in Chicago as chief lending executive, overseeing lending functions, banking product strategy, member experience, retirement/wealth services, and digital transformation programs.  
Waylon Peterson, president of TCU's wealth management division, had been serving as interim president and CEO the past year, following the departure of Paul Marsh. Marsh was TCU's president and CEO for more than a decade.
Teachers Credit Union has more than $4 billion in assets, 57 branches throughout Indiana and southwestern Michigan, and more than 306,000 members.