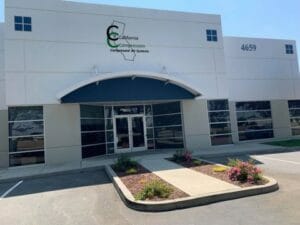 Michigan City-based Sullair acquired California Compression and CDA Systems, both compressed air distributors in California.
Both companies are subsidiaries of Montreal-based Xebec Adsorption Inc., which is going through a restructuring. The deal must go through a sale and investment solicitation process by the Canadian court before it is final.
"Sullair is committed to building a customer-forward company and providing our customers with a total
seamless solution to their compressed air needs," said John Randall, Sullair president and CEO, in a press release.
Randall said both companies are known for customer service and expertise in the field.
"Adding these two companies to the Sullair owned-distribution network, allows us to better service the evolving needs of both our current and future customers in the strategic northern and central California regions," he said.
California Compression, founded in 1975, has been an independent distributor of sales and service for compressors and other equipment for Sullair since 2017. CDA Systems, founded in 2009, offers sales and service for compressors, air dryers and filtration systems. Both have headquarters in Livermore, California.
"Our business was founded on putting the customer first, which is one of the reasons our distributor partnership with Sullair was so successful," said Scott Gerner, general manager and director of sales at California Compression.
Employees of both companies will be retained turned the transition process, and both companies will keep their names.
Sullair, founded in 1965, develops and manufactures air compressors. It is a Hitachi Group company, which is based in China.