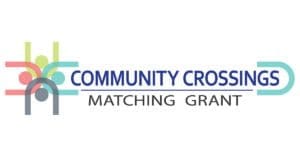 Thirty-four municipalities and counties in Northwest and Central Indiana will get a piece of a $133.4 million boost from the state's Community Crossings matching grant program.
Gov. Eric Holcomb and the Indiana Department of Transportation announced that 224 municipalities will receive matching funds for road projects through the grant program, which is part of the Next Level Roads program.
"The continued success of the Community Crossings program becomes more evident each year," said Holcomb in a press release. "Improving transportation infrastructure at the most local level makes communities that much more attractive for business and Hoosier families alike to connect and grow."
Communities in Northwest and Central Indiana received the following:
Beverly Shores: $47,580
Burns Harbor: $29,700
Cedar Lake: $831,600
Chesterton: $115,000
Dyer: $136,831.20
Elkhart County: $1 million
Gary: $1 million
Hebron: $438,972.75
Highland: $659,794.00
Hobart: $1 million
Jasper County: $1 million
Lake Station: $391,738.50
Lowell: $445,400.00
Marshall County: $1 million
Michiana Shores: $332,250.00
Munster: $597,125.50
New Carlisle: $720,450.00
Ogden Dunes: $307,015.50
Osceola: $200,794.83
Plymouth: $632,030.50
Portage: $1 million
Porter: $562,211.25
Porter County: $1 million
Remington: $117,494.17
Schererville: $796,359.75
South Bend: $1 million
St. John: $1 million
St. Joseph County: $1 million
Starke County: $1 million
Trail Creek: $241,719.93
Valparaiso: $1 million
Whiting: $375,000
Winamac: $189,363.75
Winfield: $680,917.50
Communities submitted applications in January. The state matches 50% of projects in larger communities and 25% in smaller communities, with 50% of matching funds required by law to go to counties with populations fewer than 50,000.
The Community Crossings matching grant program has awarded more than $1.27 billion in state matching funds for local construction projects since 2016. The next call for projects begins July 5 and closes July 28. Find a list of all projects awarded this year here.