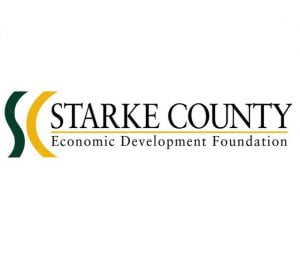 Starke County is getting its own business pitch competition.
The Starke County Economic Development Foundation Inc. is launching the North Judson 2020 Business Pitch Competition. The inaugural annual event is set for 7 p.m. Sept. 19 at the North Judson Town Hall, 310 Lane St.
Competition organizers say the event spotlights small businesses and entrepreneurs with a goal of either establishing a new business or helping an existing company expand in North Judson or within three miles of the town.
"This competition falls in line with what we were formed to do, that being the creation and assistance to new and expanding companies in the Starke County area," said Larry Wickert, SCEDF executive director. "With the help of the Indiana Small Business Development Center, where we serve as their business advisors for Starke County, we think that this event is very exciting and could very well lead to a new or expanding business taking up residence in Starke County and specifically in North Judson."
Eligible entries include start-up businesses less than three-years-old and companies in operation for at least three years, which are developing a new product, service line, expanding, or implementing a new strategic plan for growth.
The winning entry will receive prizes valued at $10,000 and includes $5,000 in cash and another conditional $5,000 based on launching or growing a business within the North Judson area and continuing to work with an Indiana Small Business Development Center adviser for Starke County for at least two years.
Entries and pitch rules will be available on the foundation's website after July 13.
Questions may be submitted by email to Ron Gifford, business advisor for the Northwest Indiana Small Business Development Center at rgifford@isbdc.org.