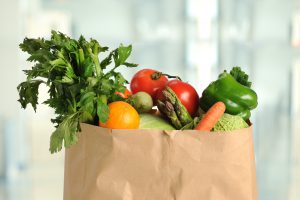 Michigan-based SpartanNash Co. has completed its acquisition of Martin's Super Markets Inc. of South Bend.
SpartanNash announced Nov. 20 that it was buying the family-owned and operated independent supermarket chain. The transaction closed on Dec. 31, which was the first day of SpartanNash's first fiscal quarter of 2019.
Under the terms of the agreement, SpartanNash acquired 21 Martin's Super Markets, eight fuel centers, 17 in-store pharmacies, a pharmacy at Saint Joseph Health System in Mishawaka, a Martin's Express convenience store in South Bend and a Side Door Café at Elkhart General Hospital.
SpartanNash in a Jan. 2 statement said it will provide additional guidance to investors during its fourth quarter 2018 earnings announcement on Feb. 19.
Martin's was founded in 1947 and employed 3,500 people.
SpartanNash is a Fortune 400 company whose core businesses include distributing grocery products to independent and chain retailers, its corporate-owned retail stores, and U.S. military commissaries and exchanges.