The accomplishments of three individuals whose life's work made a lasting impact but saw little fanfare now are getting some time in the spotlight.
The 74th through 76th inductees were welcomed into the South Shore Wall of Legends at the Indiana Welcome Center in Hammond on Dec. 4. The Legends induction took place prior to the 36th Annual Holiday Reception.
The 2019 Legends include: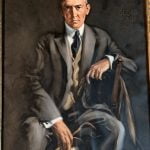 George Ade: He was an American writer, playwright, journalist and philanthropist. Ade is the Father of the American Musical. His first musical was "The Sultan of Sulu," which introduced a new format where a story line was accompanied by music. His home, Hazeldon Estate (currently a Newton County museum), was the location where Howard Taft launched his presidential campaign. A new state marker commemorates the innovative 1908 presidential campaign and the visitor's plaza on the toll road honors him.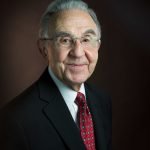 Thomas Katsahnias: The son of a Greek immigrant who impacted the steel, health care and education sectors in Northwest Indiana. He spent most of his career at Inland Steel, rising through 12 jobs to become general manager and chief operating officer when the East Chicago steel mill was one of the nation's largest with 20,000 people. After his retirement, Ancilla Systems sought his financial and leadership expertise. His ability to turn an entity around was proven again at Calumet College, where he served as chairman for 25 years. His leadership transformed the culture of the college that continues to benefit students today.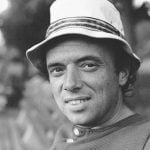 Dr. Harold Scheub: He was the son of a postal carrier and a housewife who was born and raised in Gary. Scheub became one of the world's leading scholars in African oral tradition and folklore. He spent 43 years at the University of Wisconsin in Madison. Over four years through various countries in Africa, he walked more than 6,000 miles recording more than 10,000 stories. He learned 17 dialects in African languages to effectively communicate. In taking stories back to the classroom, he introduced students to the oral traditions of Africa, and illuminated an art as ancient as human existence.
Treniece Burrel of Gary, a student at Ivy Tech Community College, was this year's recipient of the $1,000 Legends Scholarship sponsored by First Midwest and managed by Legacy Foundation. The scholarship honors students who exemplify the Legends values in striving for a college degree.
Hosted by the SSCVA, the Wall of Legends is based upon four values of exploration, courage, creativity and innovation.
South Shore Legends are trailblazers and represent historical contributors, not modern-day innovators. Legends are individuals, living or dead, who made a substantial impact and have lived or worked in the seven counties of Northwest Indiana, including Jasper, Lake, La Porte, Newton, Porter, Pulaski and Starke.