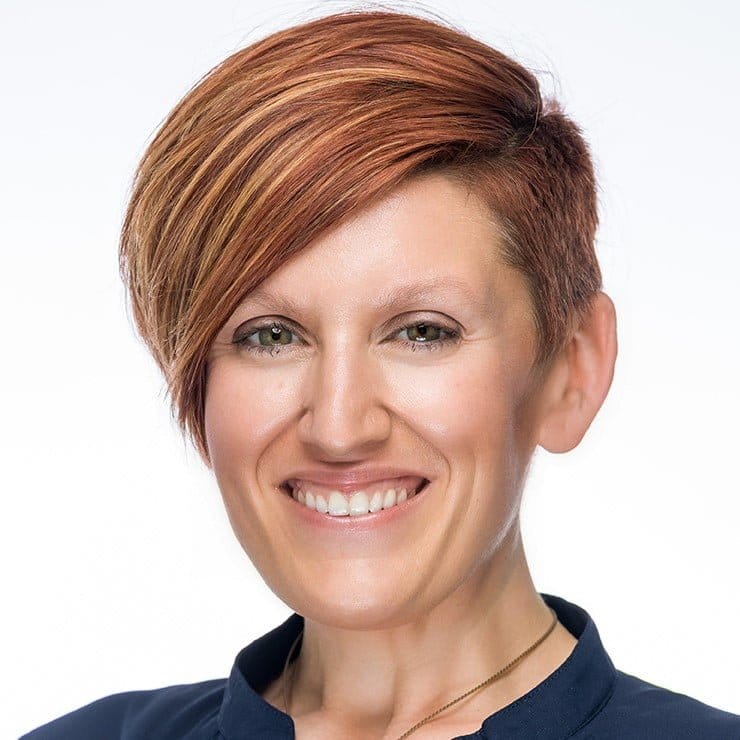 The South Bend – Elkhart Regional Partnership didn't have to look far to find its new president and CEO.
After conducting a national search, which began in late 2021, the organization selected Bethany Hartley, the organization's chief strategic officer, for its top executive post, succeeding Regina Emberton who stepped down in February. Hartley starts her new role May 23.
"We have a solid foundation, fostered by our team at the Regional Partnership, our dedicated board and committee members, and our partners across 47 smart (and) connected communities," Hartley said. "I look forward to continuing to build on the momentum we have been developing for the past decade to create a region that is vibrant, innovative, and known across the country as a hub for startups, companies fueled by advanced technologies, and opportunity for all."
Hartley has served as interim CEO since Emberton's departure. In her current role, she was responsible for translating strategies across functions and driving organizational change, supporting new working relationships and synergies across the organization, and establishing greater transparency and accountability. Hartley joined the partnership as the director of diversity and inclusion in 2018.
Pete McCown, chair of the partnership's board of directors, said Hartley's passion for the South Bend-Elkhart region, its people and continued growth are unmatched.
"In her time with the organization, her impact has been felt across all the organization's primary areas of focus: entrepreneurship, industry growth, education and workforce, talent attraction and retention, and diversity, equity, and inclusion," he said. "She played a key role in winning the READI grant funds from the state and continued to grow as a leader not only for the organization, but the region and beyond. We expect her vision to carry the Regional Partnership into a new era."
The South Bend – Elkhart Regional Partnership worked with executive search consultants Waverly Partners in its national CEO search. A search committee, made up of members of the partnership's board and key regional stakeholders, made the final decision.
Hartley has more than a decade of experience in non-profit leadership, primarily focused on economic development and entrepreneurship. Prior to joining the partnership, Hartley held leadership positions with RISE | Regional Innovation and Startup Education, Boys and Girls Clubs of St. Joseph County, Family and Children's Center, and the Women's Business Development Center.
Hartley holds a bachelor's degree from Loyola University Chicago and certificates from the University of Notre Dame's Master of Non-Profit Administration, Babson College, and Catalyst Inc. Hartley is also active in a wide range of community activities, including serving as a board member of Startup Moxie Elkhart County, a steering committee member of the Engaging Women Conference, a committee member for Beacon Health Systems, and a champion and fundraiser for Girls on the Run of Northern Indiana.