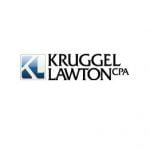 Chief financial officers from the greater South Bend-Elkhart area appear to be feeling better about the state of the economy.
This is according to the second quarter 2019 Michiana Benchmark Business Index, released by Kruggel Lawton CPAs, with offices in South Bend and Elkhart and St. Joseph, Mich. and Knoxville, Tenn. The index recovered slightly after reaching its lowest level since it was first released in March 2011.
The survey's latest benchmark business index was 53.01 out of a maximum score of 100, an increase of slightly more than two percent from the first quarter reading of 51.86.
"With continued national economic headlines about trade tensions and tariffs, the direction of interest rates, and tepid economic growth, this quarter's survey results seem to indicate that our Regional economy is treading water, with at least one positive indicator," said Terry Bush, a director at Kruggel Lawton CPAs.
He said the index's profitability metric increased more than six percent from the first quarter, reflecting an increase in for-profit companies' bottom lines compared to the second quarter in 2018.
"Chief financial officers' perception of the outlook for their company is the strongest of the four metrics, indicating some degree of optimism on the part of CFOs," Bush said.
Kruggel Lawton conducts the confidential survey of CFOs in for-profit companies in the South Bend/Elkhart region on a quarterly basis. The survey tracks changes in companies' revenue, profitability, and employment levels compared to the same quarter of the prior year, along with CFOs' perception of the business outlook for their companies.
Participating CFOs' input on the four metrics is combined into the overall Benchmark Business Index to provide a barometer of the Michiana-area business climate.
The latest survey also showed:
All four metrics that comprise the Index – revenue, profitability, employment, and CFO outlook – increased;
The revenue and CFO outlook metrics barely increased: 10 percent and 0.88 percent respectively;
The profitability and employment metrics increased 6.25 percent and 2.30 percent respectively.