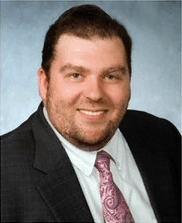 South Bend-based Strawberry Fields REIT announced its first dividend after going public earlier this year.
"I am pleased to announce the company's first dividend," said Moishe Gubin, the company's chairman and CEO, in a press release. "I look forward to the company's continued growth and increasing shareholder value in 2023 and beyond."
The dividend is expected to be 10 cents a share on Dec. 20.
Strawberry Fields, a self-administered real estate investment trust, was founded in 2014. It features a network of skilled nursing and acute care facilities, including Infinity Healthcare of Indiana. It owns 79 properties in the United States, including 15 in Indiana.
The company also has high expectations for 2023. It plans to make quarterly dividends, ranging from 10 to 15 cents a share.
Gubin started working in a nursing home when he was 19 years old as a bookkeeper. He bought his first skilled nursing facility in 2003.
The company filed for a Nasdaq direct listing March 30. It planned to sell up to 1.5 million shares of common stock. It was selling as STRW at $8.90 a share on Nov. 23.