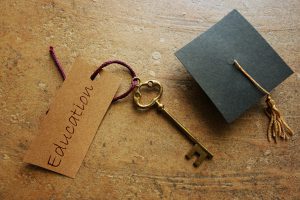 The Legacy Foundation, Lake County's community foundation, in partnership with Merrillville-based law firm, Burke Costanza & Carberry have launched the BCC Edward L. Burke Law Scholarship.
The award will provide $2,000 for students entering their second or third year of law school.
"We created this annual law scholarship for law students who have grown up in Northwest Indiana," said Tory Prasco, managing partner at Burke Costanza & Carberry.
The scholarship is named after one of the firm's founding partners, Edward L. Burke.
"Ed has always been a gentleman, a pillar of the community, and a great mentor to young lawyers by teaching them how to practice law effectively while still being collegial," Prasco said.
Eligible students must have graduated from a high school in Lake, Porter, La Porte, Jasper or Newton counties in Indiana, have a current cumulative GPA of 3.0 or greater and intend to practice law in Northwest Indiana upon graduation.
The Legacy Foundation has extensive experience managing scholarships throughout Northwest Indiana. The foundation's scholarship program administers approximately $1.3 million annually in post-secondary educational awards.
"We are excited to work with Burke Costanza & Carberry to support the next generation of attorneys and encourage them to use their talents locally," said Jodi Kateiva, Legacy Foundation scholarship administrator.
The deadline to apply for the scholarship is 5 p.m. May 31. The application is available on the foundation's website.
For more information on the BCC Edward L. Burke Law Scholarship contact Legacy Foundation at (219) 736-1880 or legacy@legacyfdn.org.