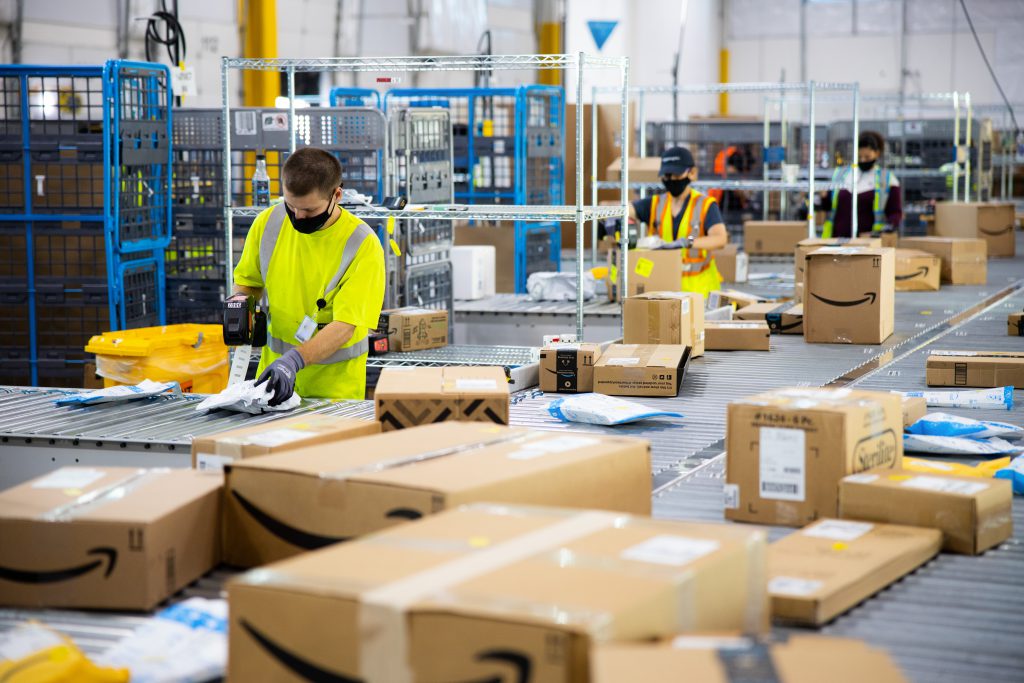 Competition will be fierce for seasonal workers with the holiday season nearing, an employment outlook report suggests.
A hiring outlook by Challenger, Gray & Christmas said U.S. based companies in recent weeks have announced a combined 2021 seasonal worker need for 190,000 people, which is down from 301,700 announced by businesses at about this time a year earlier, the outplacement firm said. The largest needs are from the transportation and warehousing sectors, which has seen explosive employment growth the past five years as consumers' shopping habits shifted to an assortment of online outlets.
"We will likely see more holiday hiring plans announced over the next month, but with the trouble retailers and transportation companies are having attracting workers for normal business periods, it will be interesting to see how many workers these companies will be able to hire," said Andrew Challenger, vice president of Challenger, Gray & Christmas.
Shipping giant UPS announced it would add 100,000 jobs for the coming holiday season. A representative for UPS said about 3,000 hires would be in the Indianapolis area but there also would be nearly 250 seasonal full-time and part-time hires for its operations in Hammond at 3147 169th Place.
The UPS jobs in Hammond would include seasonal driver helpers, personal vehicle delivery drivers and package handlers.
UPS launched daily express service at Gary/Chicago International Airport in November 2020. UPS has 62 workers based at the Gary airport now but other support positions including feeder and package car drivers, pilots, technicians, industrial and facility engineers puts the actual count to more than 100.
Michaels Stores announced 20,000 seasonal workers, up from 16,000 last season, Challenger, Gray & Christmas said. Aldi also announced it would hire 20,000 workers for the holiday season, while 1-800-FLOWERS.COM Inc. will hire 10,000 seasonal workers.
The United States Postal Service announced it will hire 40,000 workers for the holidays, the outplacement firm said.
Amazon announced plans to hire 125,000 workers for its distribution and fulfillment operations in addition to 40,000 corporate positions. Amazon recently expanded its delivery operations in the Region with new sites in Merrillville and Valparaiso.