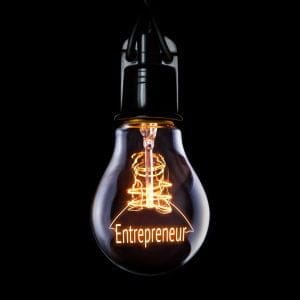 Indiana is among the best places in the world for entrepreneurship and innovation.
This is according the 2022 Global Startup Ecosystem Report released by Startup Genome, a policy advisory and research organization. The data-driven report analyzed more than 280 entrepreneurial ecosystems including 3 million startups and ranked Indiana as a Global Top 40 Emerging Ecosystem.
Indiana is also included in seven other subsets for talent, early capital funding and performance.
"The Start Up Genome Top 40 ranking is an exciting validation of the hard work of our entrepreneurs—but there is still more, as a state, we can do," said Indiana Secretary of Commerce Brad Chambers. "We are leaning in and finding innovative new ways to enable our immensely talented young people to propel our economy forward."
In November, Startup Genome and the Indiana Economic Development Corp. announced a partnership to study and support Indiana's entrepreneurial and innovation ecosystem development. Startup Genome conducted an ecosystem analysis to determine Indiana's stage of development, create benchmarks against peer and top global startup ecosystems, and examine opportunities and gaps as well as strengths.
Indiana-specific rankings and findings from the report include:
Global Top 40 Emerging Ecosystem;
Top 15 North American Ecosystem in Affordable Talent — which measures the ability to hire tech talent;  
Top 20 North American Ecosystem in Bang for Buck — which measures the amount of runway tech startups acquire, on average, from a venture capital funding round;
Top 30 North American Ecosystem & Top 10 North American Emerging Ecosystem in Talent & Experience — which measures long-term trends over the most significant performance factors and the ability to generate and retain talent in the ecosystem;  
Top 25 North American Ecosystem & Top 10 North American Emerging Ecosystem in Funding — which measures innovation through early-stage funding and investor's activity;
Top 25 North American Emerging Ecosystem in Performance — which measures the size and performance of an ecosystem based on the accumulated tech startup value created from exits and funding;          
Indiana created $3 billion in Ecosystem value between July 1, 2019 and Dec. 31, 2021;
Local connectedness and a business-friendly climate are cited as reasons a startup should move to Indiana.